INVNT™, PART OF [INVNT GROUP] THE GLOBAL BRANDSTORY PROJECT™, IS BRINGING XEROCON, THE 'COACHELLA FOR ACCOUNTANTS' EVENT TO SYDNEY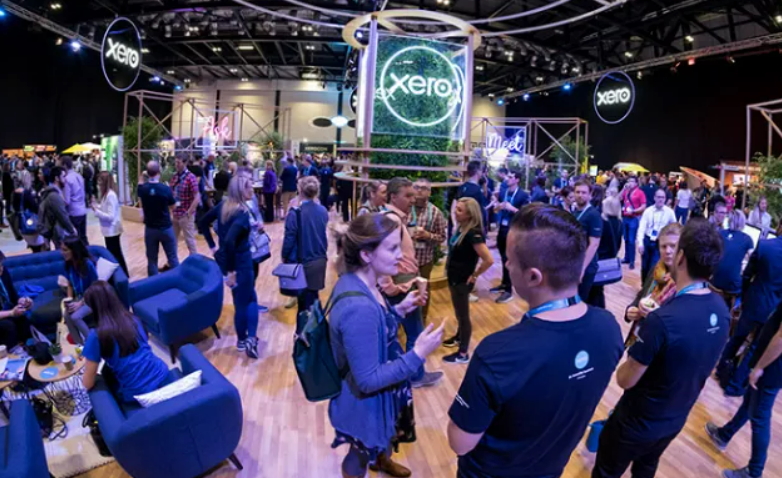 On the 7th and 8th of September, The Xero APAC community will have the opportunity to experience Xerocon, the ultimate customer event showcasing the latest and greatest in Xero and their wider app marketplace.
Sydney, (5th September 2022) – On the back of two hugely successful Xerocon events in London and New Orleans, INVNT, the global live brand storytelling agency® is bringing Xerocon to Sydney's ICC. Branded as the Coachella for accountants, the event will bring cloud accounting leaders from across Australia, New Zealand, and Asia together to learn, network, and bond with their teams in an immersive, interactive setting - this time with an Australian twist. With Xerocon London delivering a grand welcome party in a Victorian heritage building, and Xerocon New Orleans showcasing an entrance performance by a local jazz marching band, this third stop will see the likes of an outdoor cinema feature, as well as an exclusive line up of keynote speakers and performance artists.
Xerocon Sydney will challenge the traditional conference format in every way possible. With "Togetherness" as the event's overarching theme this year, Sydney's ICC will be transformed into a larger-than-life board game experience, with each element designed to be experienced together, encouraging conversation, creating connections, and strengthening the Xero community.
Laura Roberts, Managing Director, [INVNT GROUP] APAC comments: "We're bringing all five senses to life with Xerocon. You will find immersive touchpoints everywhere you go, providing a rare opportunity to make new connections and bond with your teammates in a festival-like setting. You'll be learning from the very best in the industry, so not only will you leave with memories for years to come, but new skills and knowledge to seriously elevate your game in the industry."
Adam Harriden, Group Executive Creative Director at [INVNT GROUP] adds: "This year's Xerocon is all about big love, and of course, a connection to our overarching strategy of togetherness. Following London and New Orleans, this will be our third leg of the tour where we want to take it up a notch, and create that theme of togetherness, whether it's looking at new business tools and applications, innovation in the community, or mental health in the workplace. We're so excited to push the boundaries and bring some serious surprises within the Sydney ICC venue."
Over 3000 attendees are expected to attend the event at the ICC, with Xerocon Sydney making its much anticipated return following the COVID-19 pandemic. With the INVNT team partnering up with Xero to create spaces that support the vision of bringing the Xero community together through vibrant and diverse experiences, attendees are set to return to work invigorated and ready to transform their learnings into action.
For more information on Xerocon visit: https://www.xero.com/au/events/xerocon/sydney/
For more information on INVNT APAC visit: https://invntapac.com/