Smart Ways to Keep Your Moving Stress at Bay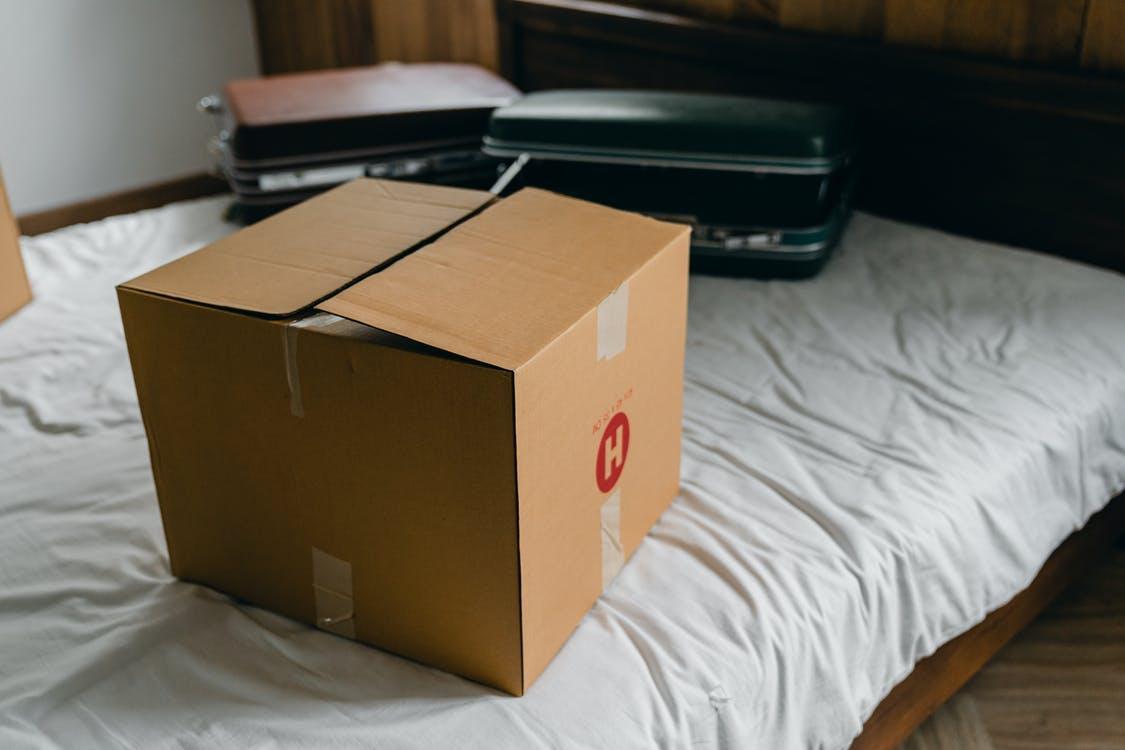 While preparing to move, we can often get excited about living in a new area and having a unique experience. Unfortunately, as soon as we think about the countless tasks needed to prepare for the move, the excitement is soon overwhelmed by enormous amounts of stress. Even after dealing with mentally exhausting tasks, we are left with last-minute tasks, leaving us utterly exhausted when we reach our new homes. It seems that stress and moving go hand in hand. But the good news is that moving doesn't necessarily have to be accompanied by stress. It can indeed be a chaotic and challenging task. However, most people experience stress while moving due to their own mistakes. With some clever planning and moving tactics, it's possible to manage to move without taking stress. To help you in this purpose, here are some ways to keep your moving stress at bay.


Get rid of clutter
You may not be aware of this, but the unnecessary objects lying in your house can significantly increase the stress you face during moving. Without clearing clutter from the packing list, you'll end up packing countless things that you no longer need, increasing workload, and even cluttering your new place. The sight of countless objects spread throughout the entire house can alone be frightening and stressful. More importantly, with all the clutter lying around, it'll be more challenging to pack stuff in an organized manner. So, it's best to gather all the clutter in your house before packing to get rid of it. But instead of simply tossing away the clutter, you can choose to either donate or sell it.
However, some belongings classify as clutter, but we can't toss, donate, or sell them. For example, you might have an expensive item you can't fit in your new home or a memorable belonging. In such a situation, it's best to move such belongings to a storage unit, which allows you to keep them safe without moving them to your new home. So, make sure to rent a storage unit to keep your belongings safe and sound.


Prepare in advance
Moving is a process that requires several days of preparation, as there are simply too many tasks to deal with. So, waiting till the last minute to start preparing can be a huge mistake. Rushing your move at the last minute will result in several other mistakes, such as losing valuables, all while going through a physically exhausting process. So, if you want to avoid a chaotic and stressful move, make sure to start preparing in advance and take your time to complete the move successfully.
Perhaps the best way to start preparing early is by creating a plan to organize the move. With the help of a plan, you'll be able to keep track of your progress and avoid forgetting about any major tasks along the way. To start planning effectively, you can create a checklist containing all the essential tasks you need to do before moving. By having a checklist, you can train your brain to be more productive and goal-oriented. Alongside creating a checklist, it's a good idea to schedule any arrangements you need to make. For instance, if you plan on taking help from moving companies, it's best to inform them ahead of time to ensure the transportation of your belongings on time.

If you have yet to hire a mover, you may use WhatRemovals to find affordable removals in Birmingham, Manchester, London, and all across the UK. By using the platform, you'll be able to connect to various licensed removal firms near you that meet your budget and needs.
Keep your valuables safe
The last thing you want to worry about is losing or damaging a valuable belonging, as the thought of it alone can be quite stressful. Therefore, it's crucial to protect valuable belongings while moving into your new home. One of the major causes of damaged and lost belongings is a confusing packing process. In the hopes of finishing packing earlier, people often start to stuff different types of items in a single packing box while surrounded by piles of belongings. This approach might be faster; however, it can cause major problems for you in the future.
So, it's best to separate different items, such as electronics and kitchenware, to secure them in separate packing boxes. However, it's equally important to label each box according to its contents, which will allow you to handle your stuff carefully. But when it comes to costly belongings such as jewelry or important documents, you need to be more careful. To ensure the safety of such belongings, it's a good idea to keep them with yourself in a separate bag while moving.


Give some time to yourself
While preparing to move to a new place, we often get carried away trying to complete all the tasks within time, forgetting to give our minds and bodies some rest. Considering how physically and mentally exhausting moving can be, neglecting your health can turn out to be a huge mistake. People can develop body aches that can last several days after moving, causing large amounts of stress alongside pain. No one wants to arrive at their new homes tired and stressed out.
Restful sleep and some healthy foods can significantly reduce stress, allowing you to take care of moving without getting exhausted. However, moving can be quite time-consuming, especially if you go to work. So, instead of working continuously, remember to take some breaks in between and follow a healthy routine. So, to take some time out for yourself, make sure to clear out the calendar, taking a few days off of work.


Conclusion
You may never have heard anyone talk about moving as a fun and easy process. It's always about how stressful and challenging it can be. However, the truth is contrary. With some planning and clever tips, it's possible to have a stress-free move. So, don't overburden yourself and follow the ways mentioned above to keep your moving stress at bay.