Pilot Pen launches world's first recycled range of stationery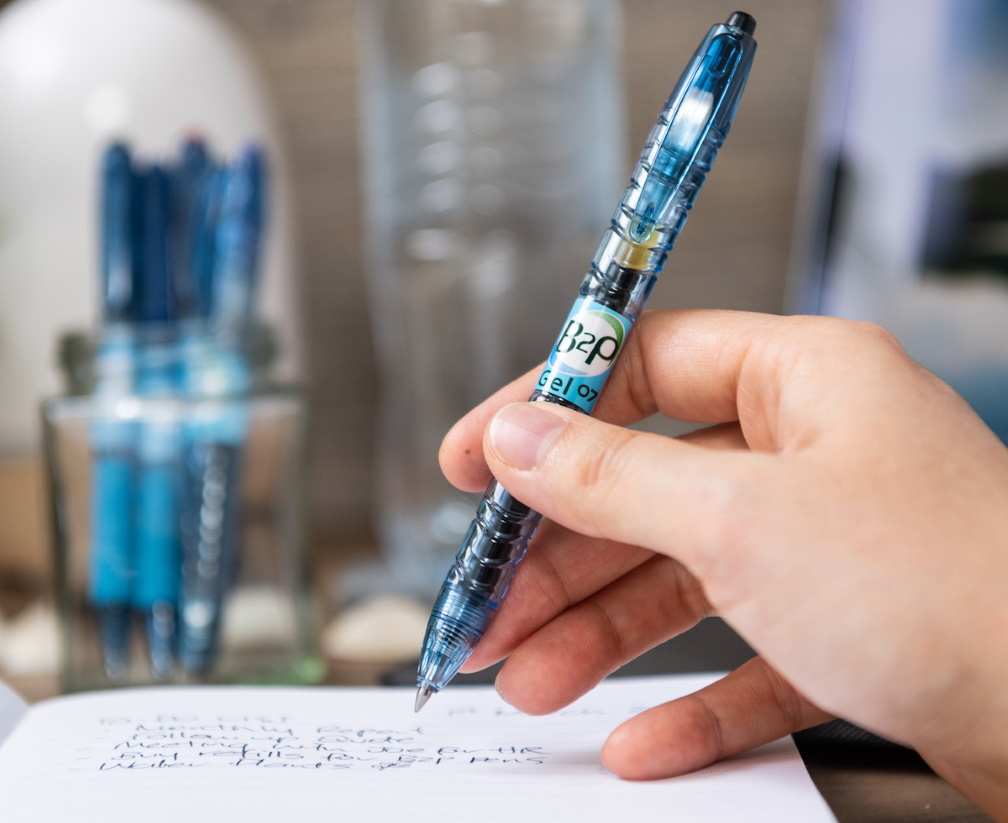 Saving the Planet from Plastic – One Pen at a Time
As part of a global commitment towards a sustainable future, Pilot Pen Australia has launched the world's first full line of writing implements, all made from a minimum of seventy per cent recycled materials, in plastic-free packaging made from recyclable cardboard.
The Begreen range features ballpoints, gel pens, whiteboard markers, mechanical pencils, correction tape and refills.
"We are very excited to announce the launch of our Begreen range, which meets the same high quality as our classic range with our much-loved inks and nibs – now with environmentally friendly benefits," said Mr John Johnston, marketing manager, Pilot Pen Australia.
He said that Pilot Pen had absorbed the additional cost of sourcing and processing the recycled materials used in the range, to avoid costs being passed onto the customer.
"We know that many Australians are keen to make environmentally friendly purchases and it is important to facilitate that process," he said.
Research shows that there is currently 8 billion tonnes of plastic in the world – equivalent to 55 million jumbo jets.  Figures from the Australian Packaging Covenant Organisation (APCO) shows that more than 800,000 tonnes of plastic waste ends up in landfill or the environment in Australia every year with only around 18 per cent of it being recycled.
"Our commitment to helping to reduce landfill is underpinned by the three guiding principles of 'reduce', 'refill' and 'recycle'. Refills are available for most of our Begreen pens and markers to reduce plastic consumption and landfill. We are keen to encourage anyone buying a Pilot Pen to purchase refills at the same time to prolong its lifespan," said John.
Pilot's Begreen Range includes pens made completely from recycled PET plastic bottles, called B2P ('Bottle to Pen').  One recycled PET plastic bottle is converted into five pens, with a funky barrel design that mimics the grooves and ridges of a plastic bottle – a striking visual reminder of its origins and of the importance of recycling. 
Pilot B2P comes in two varieties, gel and ballpoint and is available in Coles, Officeworks, Big W and independent retailers RRP $3.25 (ballpoint), $3.75 (gel). 
Pilot Pen is the largest pen manufacturer in Japan and has subsidiaries throughout the world, including Australia.  The Pilot range is extensive, covering premium gold nib fountain pens to everyday ballpoint pens and markers.  For further information, visit: www.pilotpen.com.au