5 Types of Seminars and Training Sessions That You Should Arrange for Your Employees Once They Return to the Workplace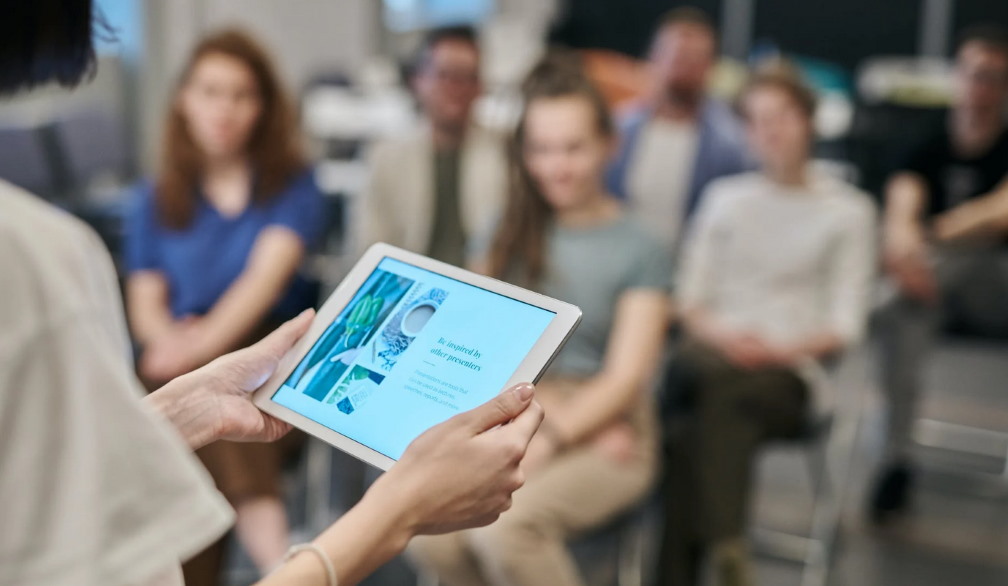 People have started to return to their physical workplaces. Many of them will be rejoining after a year or more. This is a good opportunity to get your employees back on track on some basic health and safety, as well as other workplace policies and guidelines. To do so, you can organize a few seminars and training sessions for them.
Here are five types of seminars and training sessions that you can organize at the workplace for your employees.


#1 COVID-19 Safety Training


While it may be safe to return to the workplace, for the time being, you should still be cautious. After all, COVID has not gone away completely. Hence, you must prepare your employees to return and adjust to the workplace accordingly.
The COVID seminar should cover two key points.
Firstly, you should train your employees to maintain all sorts of safety precautions inside the office. Unless they have been fully vaccinated, they should have their masks on at all times. They should also maintain social distancing to some extent. Alongside this, you also need to make them aware of all the signs and symptoms of COVID. That way, they can isolate themselves from others if they develop any symptoms.
Secondly, you also need to train them on how to work from home effectively. That will be useful if you have to go into another lockdown situation. Besides, keep them regularly updated on the latest COVID-related developments in your city or locality.


#2 Workplace Safety Training


Workplace safety seminars should be organized at least twice every year. Especially for those working in industries or with heavy machinery. Regular office goers too need to know about these safety concerns.
Different types of industries have different safety standards. You will have to train your employees to maintain these standards based on where and how they work. As their employer, you must ensure these practices. Workplace safety training should, therefore, be mandatory for all your employees.
There are many ways this sort of training can be delivered effectively. You can check out this link to find out more about safety training programs and how you can arrange them at your workplace.


#3 Seminar on Workplace Conduct


Most of your employees will be returning to the workplace after a very long time. And although it will be wrong to assume that they will have forgotten about workplace conduct, there is no harm in giving them a quick rundown regarding it.
Start the seminar by reminding your employees of the basic workplace policies. That includes arrival and departure times, energy-saving policies, policies related to the chain of command, and so on.
Afterward, you need to go through the workplace harassment policies and how your company will deal with offenders. This particular area of the seminar should get more emphasis and all the employees must attend it.


#4 Training on Using the Internet Safely


By now, there is no doubt that all your employees know their way around the internet. After all, they have had to spend an entire year working online. Hence, they are more or less aware of how things work here.
However, although they might know how to use the internet, they are probably unaware of the risks associated with it. Given how the number of internet users has increased in the last year, cyber attackers are more active than ever. On top of that, there is always the risk of computer viruses and malware affecting your organization's IT infrastructure.
So, to keep your company data and employees' information safe, you need to make them aware of the dangers of the internet and how to use this technology safely.


#5 Physical Fitness Seminar


People have been stuck home for over a year now. And because of that, many of them have not been able to take care of their physical health. Sitting at home all day has made people rusty. And returning to the physical workplace after such a long gap is likely to take a toll on their health in one way or another. Thus, they need this seminar to learn how they can take better care of their physical health.
This can be a one-off seminar or something you can arrange once every month. A physical instructor can come in and show your employees how they can stay fit. Employees will get to know of the various exercises they can do at their home. Besides, they can also learn about healthy eating habits and such.
By organizing these seminars and training sessions, you can make the workplace safer and more comfortable for your employees. Arranging these events is a step towards creating a better working environment, one that is greatly needed after all that they have been through due to COVID.