Di Jones real estate recognises high achievers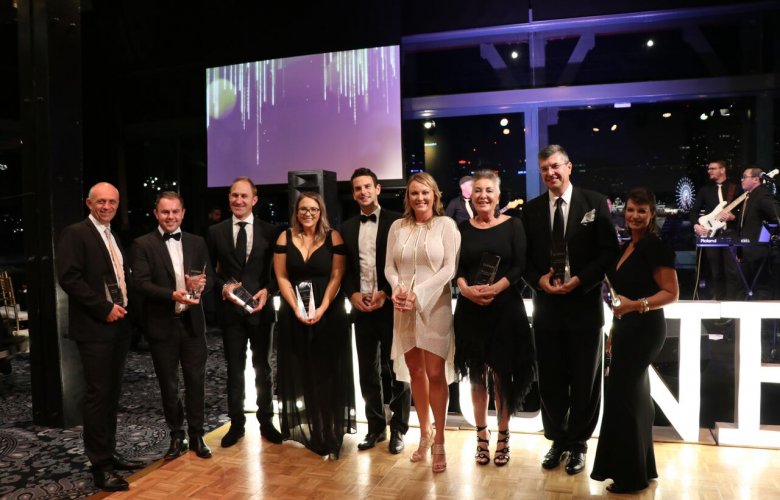 Di Jones celebrated its outstanding performers on Saturday (24 February 2018) evening at the Di Jones Real Estate Annual Awards.
The black-tie Gala Dinner saw team members across five offices come together to recognise their achievements in 11 categories including Best New Talent, Excellence in the Community and Salesperson of the Year 2017.
Di Jones Real Estate CEO Rob Ward said the agency has experienced considerable growth and change over the last 12 months, when the agency hosted its first Annual Awards.
"2017 was a landmark year for the brand and we continue to see strong results. The awards are a great way to bring the teams together from Eastern Suburbs, North Shore, Northern Districts, Inner West and Southern Highlands and celebrate what it is to be a successful real estate professional," Mr Ward said.
All Annual Award recipients will attend the Di Jones Elite Performers Getaway at the Intercontinental Fiji Golf Resort & Spa. The program will include guest speakers and mentoring, as well as personal development exercises, to further enhance their professional growth.
The Di Jones Real Estate Annual Awards were held at Water at Pier One, Hickson Road, Walsh Bay on Saturday, 24 February 2017.


ANNUAL AWARDS WINNERS
Salesperson of the Year 2017 – Commission
Tim Fraser

Salesperson of the Year 2017 – Transactions
Amy Kaslar

Top Auction Lister 2017
Jane Schumann

Best New Talent 2017
Jeremy Brink

Di Jones Award for Excellence 2017
Lily Baylis

Excellence in Service & Support 2017
Peter Chodyra

Excellence in the Community 2017 Sponsored by Domain
Heath Dockary

Investment Management Portfolio of the Year 2017 Sponsored by Direct Connect
Anthony Lentini

Investment Management Team Member of the Year 2017
Olivia Cheung

Top Area Specialist 2017 Sponsored by Corelogic
Rob Matheson

Top Finance Referrer 2017
Bronwen Lipscombe