Discover Exciting New Openings in Dubai 2023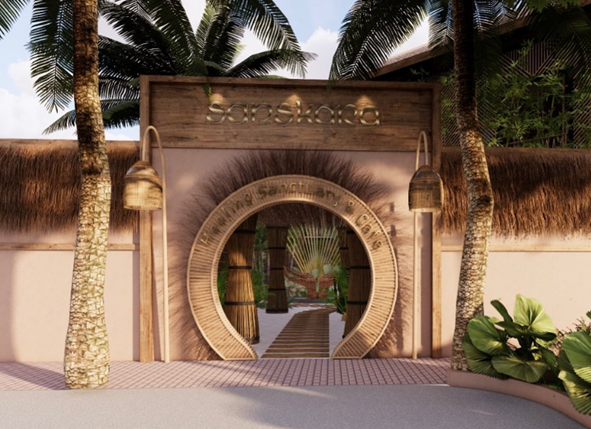 There is always something new to discover in Dubai, for both first time travellers as well as  repeat visitors. Travellers can update their Dubai hit list with an array of luxury hotels, chic  restaurants and exciting attractions that have been added to Dubai's ever-evolving offering. 
SIRO One Za'abeel 
Opening: late 2023 
A venture by the owners of Atlantis Resorts & Residences and One&Only Resorts, fitness hotel  SIRO One Za'abeel is opening later this year. Aiming to serve those looking for a holistic stay,  the name stands for Strength, Inclusive, Reflection and Original. SIRO will have a team of in house trainers, coaches and nutritionists to support the guest's goals. 
SO/ Uptown Dubai  
Opening: August 2023 
SO/ Uptown Dubai is a new luxury hotel set to open in the heart of Dubai's Uptown district.  The hotel boasts 146 guest rooms and 42 suites each with a vibrant and luxurious décor. The  hotel's amenities include multiple dining options, a rooftop lounge, a wellness spa, fitness  centre, and a pool with a sweeping view of the city skyline. Guests can also enjoy a range of  entertainment options including a private cinema. The hotel's location puts it in close proximity  to some of Dubai's most iconic attractions, including Burj Khalifa and Dubai Mall.
Blue Box Café 
Opening: late 2023 
Cue the breakfast at Tiffany's puns…The highly anticipated arrival of the Blue Box Café in Dubai  is set to bring a touch of glamour and nostalgia to the city. Located at The Dubai Mall, adjacent  to the Tiffany and Co. store, this iconic café will immerse diners in the signature Tiffany blue  ambiance while offering a menu crafted by Michelin-starred chef Daniel Boulud. With details on  the opening date and menu still under wraps, anticipation is high for the chance to experience a  scene straight out of Breakfast at Tiffany's in the heart of Dubai. 
Sanskara 
Opening: Dubai's Autumn 2023 
Dubai's wellness scene is set to get a new destination with the arrival of Sanskara, a multi storey villa in Jumeirah opening this autumn. This chic retreat promises a simple, clean, and conscious approach to wellness, offering a diverse and inclusive range of experiences. Guests can enjoy clean, locally-sourced dining at the conscious eatery, relax in the open-air library, or indulge in cutting-edge wellness experiences like ice baths and infrared saunas. 
Leña 
Opening: Dubai's Autumn 2023 
Acclaimed Spanish chef Dani García is bringing his renowned steakhouse Leña to Dubai,  marking the restaurant's first venture in the city. Known for his successful restaurants like BiBo  and Dani Brasserie, García's sleek new establishment will be located in The Palm, offering a  tantalising culinary experience. Leña, which won the prestigious Restaurant & Bar Design Award  in 2021, promises to deliver not only exceptional cuisine but also stunning interiors that will  leave diners in awe.