Australia's dining segments: Who are they and how can hospitality operators win them over
Written by

Paul Hadida, General Manager APAC at SevenRooms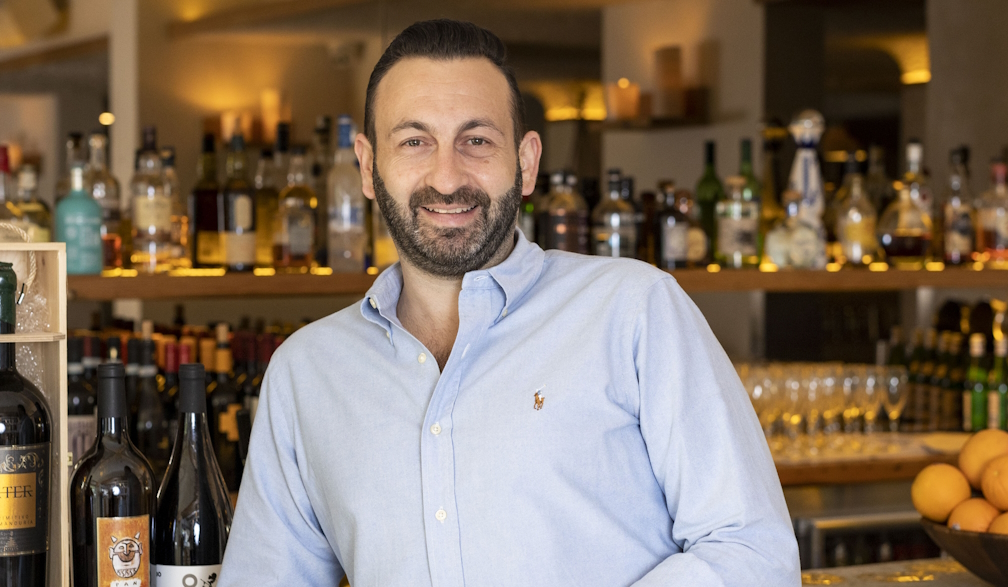 Australia is a melting pot of different cultures, cuisines, and people. In a 'foodie' nation, everyone is bound by their love for food, and celebrating special occasions. To understand how these foodies dine out today, SevenRooms recently launched the Direct Discovery and Booking Behaviour report, which found that the way we discover and dine at restaurants varies. While we're all bound by a love of food, there are distinct differences in our habits and personas. According to our research, Australians recognise themselves as one of five central personas — Special Occasion Diners, Spontaneous Diners, Less is More Diners, Homebody Diners, and Influencer Diners. 
With the rising cost of living, interest rate hikes, and a looming recession, Australians are tightening their belts when it comes to dining out, making the competition to stand out fierce. So, how can hospitality venues better understand diner segments and appeal to each, creating personalised and memorable guest experiences, irrespective of their habits and preferences?
Special Occasion Diners 


'Special Occasion Diners', as the name suggests, refers to guests who largely visit restaurants for a special occasion and spend ample time researching which venue, and menu, is the perfect fit for the outing. This is the most common dining persona, which 33% of Aussies identify as. To appeal to them, venues must ensure all of their owned communication channels - i.e. website and social media - are up to-date, efficient and prominent. 
Throughout all touchpoints a venue has with a guest - i.e. during the booking process, while dining in, or ordering home delivery - hospitality operators must utilise the right technologies. Leveraging the right technology gives operates access to approved customer data, which can be used to provide the personalised, meaningful experiences that turn a night out into a night to remember. When venues offer direct reservations, rather than through third parties, they can make the entire experience truly special, from first touch point to last. 
Spontaneous Diners 


Understandably, 'Spontaneous Diners' dropped significantly amid the pandemic. Today, however, they're making a notable comeback. These individuals - which 22% of Aussies recognise themselves as - dine out frequently but rarely book ahead. They're guided by their feet and the sounds, smells, and ambiance emitted from a venue. 
While the first time they dine in might be by chance, venues can turn them into regulars. By collecting their approved data, for example through QR code order and pay, venues can send automated email marketing with their upcoming nights and specials. For example, if Wednesday is steak night, an email promoting that and your wine pairings on a Wednesday midday might be all operators need to do to grab their attention and encourage their patronage later that evening. 
Less is More Diners 


It's no secret it's more cost-effective to retain existing customers than it is to acquire new ones. 'Less is More Diners', a restaurant's loyal customers, have a small handful of go-to venues and rarely deviate from them. Once loyalty has been established, it's difficult to lose. One in five (22%) Aussies identify as such. 
Although these customers are brand loyal, it's important not to lose sight of offering them personalised and memorable experiences at every visit. Technology, like SevenRooms, offers real insights into what customers like and dislike at every visit. It also offers an opportunity to upsell to these diners during their visit. Whether it's upgrading from a glass of Merlot to a bottle, or ordering an entree or dessert; the more venues can provide memorable, personalised experiences, the stronger their loyalty becomes.
Homebody Diners


Amid the pandemic, many of us became accustomed to ordering delivery and takeout more than usual. Today, 13% say they're a 'Homebody Diner'; someone who doesn't dine out frequently. Rather, they prefer ordering online to enjoy their favourite dishes and delicacies from the comfort of their own home. 
In many cases, diners use third-party platforms to order from a restaurant. Unfortunately, if a customer orders from a third-party platform, the restaurant has little to no insights into the customer. Our research showed Aussies believe third party fees are too high, and that ordering directly is better for the venue. This desire to 'support local' presents an opportunity for venues to encourage diners to order directly from their own channels - i.e. the restaurant's website. 
To encourage customers, venues might offer a dine at home package that, for example, provides the dishes, wine and accompanying music that they could expect from dining in. Encouraging customers to order direct, presents a huge opportunity for venues and assists in turning one-offs into regulars.
Influencer Diners 


There's no such thing as too much choice, according to the 'Influencer Diner', who always keeps things fresh by checking out the most exciting new spots in town while booking ahead to avoid disappointment. With social media omnipresent in 2023, one in 10 Aussies call themselves an Influencer Diner.
Today, more than ever, diners are influenced by social media when it comes to deciding which restaurant, cafe or bar to visit. This means venues must leverage social media marketing to appeal to this growing segment. This can be done by posting high-quality pictures showcasing the menu and what diners can expect. There are many benefits of using social media to grow your business, such as providing information and open communication with customers. It's also another way for your venue to be found online, with links back to your direct booking page.
No two guests are the same, and all want to be treated as one of a kind. Regardless of the customer persona, venues that leverage approved data and build direct relationships will be able to offer the personalised and memorable experiences that incentivise loyalty and drive revenue.