Green shoots of optimism: Lessons for Australia's hotel industry
Written by

Paul Hadida, General Manager, APAC at SevenRooms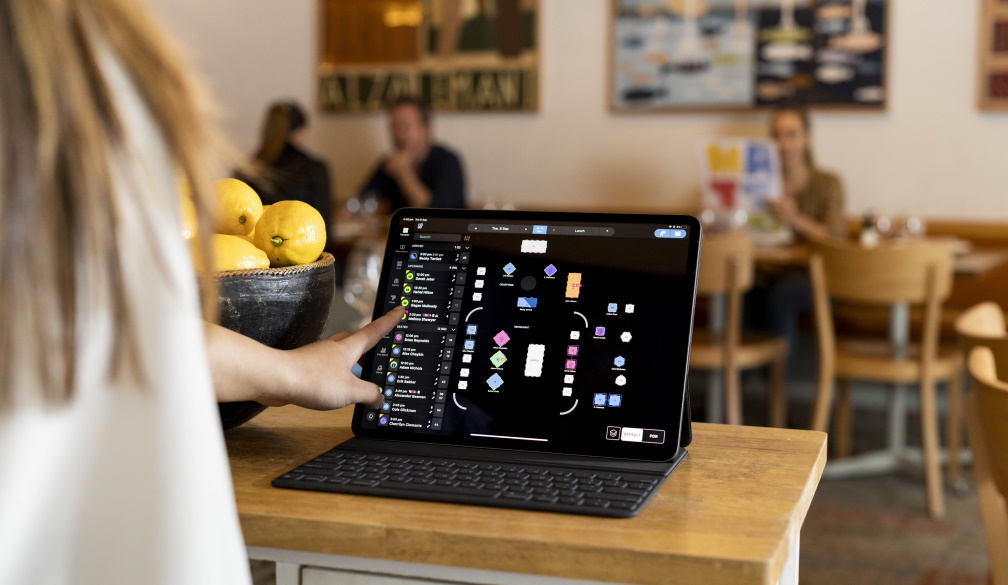 No industry was harder hit by the pandemic than hospitality. This was particularly true for the hotel sector, which was starved of tourism for much of the last two years. Yet with restrictions all but over and borders open, Australian hoteliers cannot simply return to normal. Today, the more than one million Aussies employed within the accommodation and food service industry must cater to guest expectations that have changed substantially in the wake of the pandemic. In fact, not only have their expectations changed, they've increased.
According to recent SevenRooms research, Green Shoots of Optimism, 56% of Australians said they now hold hotels to a higher standard than they did pre-pandemic. But what does that standard look like? What do they desire now? And how can venues incentivise their loyalty?
Evolving guest demands
More than two years on, society is learning how to live with the pandemic, and flexibility paired with ongoing health and safety concerns remain paramount amongst Australian consumers. According to the research, 68% expect hotels to offer flexible cancellation and a refund should their trip be impacted by COVID, while one in three (31%) still expect venues to limit their capacity to maintain the health and safety of consumers and staff.
The pandemic aside, Australians also care about the environment and supporting local businesses. One-third expect hoteliers to demonstrate a genuine commitment to sustainability and eco-friendly practices and an additional one-third would prioritise a venue that worked with local partners and producers.
Incentivising guest loyalty
It costs up to seven times more to acquire a new customer than retain an existing one, emphasising how important it is to incentivise loyalty. By providing value and identifying what guests most desire, hoteliers can build more certainty into their business. But what would increase Australians' loyalty to a hotel? The key traits relate to personalised experiences that reward their patronage and recognise their habits and preferences.
One in four wants to be recognised for their loyalty status (e.g., silver, gold) and receive exclusive perks for that loyalty tier. Almost half (48%) are looking for a complimentary drink or the ability to pre-select an in-room food and beverage (F&B) amenity upon arrival, while 39% want personalised offers based on their F&B choices during a previous stay.
Personalisation has become a must-have for consumers in their interaction with businesses across every industry, and that's no different for hospitality. It is abundantly clear that a hotel, or any hospitality business for that matter, that deploys a one-size-fits-all approach will struggle to compete against competitors that can cater to their guests' desire for personalisation.
Tapping technology
Businesses in every industry adopted technology to mitigate the impacts of the pandemic and adhere to social distancing restrictions. Those tech upgrades are here to stay in the eyes of Australian consumers. According to the research, 50% of Australians expect to be able to make bookings, reservations and purchases via online or contactless technology, rather than via a phone call or in-person. While the convenience and efficiency technology drives is obvious, it also boosts a venue's ability to provide personalised experiences.
Take, for example, Crystalbrook Collection, which has a portfolio of 11 hotels and restaurants across New South Wales and Queensland. For them, one of the biggest trends today is personalisation and creating memorable moments. Data is their foundation for providing remarkable experiences in every venue across their portfolio. Through approved data, they're building 360-degree guest profiles that understand the diners' likes, dislikes, dining and spending habits, and much more.
With these insights, Crystalbrook can incentivise loyalty through personalisation. For example, local residents can register for its Crystalbrook Local program, while they also recognise high-spenders and regulars with their favourite seat or a complimentary glass of champagne. While evolving expectations pose a short-term challenge and the need to change, it's important to see it as a long-term opportunity to digitally transform, evolve and grow.
Change should be seen as an opportunity, not a threat. Offering online or contactless technology to guests for making reservations is the biggest consumer demand today. However, doing so also drives operational efficiencies for venues and helps them provide exceptional guest experiences that incentivise loyalty, boost revenue and help them tackle whatever the future holds.
As Australia's hotels continue their post-pandemic recovery, it's imperative that operators remain agile to meet changing customer demands in a new era of travel. After two years in which hotels couldn't welcome guests at all, one third (37%) of Aussies have plans to return to hotels in the next three months. While these consumers expect more today, there is a demand to travel once again; and, therefore, optimism for venues that understand how to cater to this demand.