Vista Offers Marketing Support Grants to Flood Impacted Small Businesses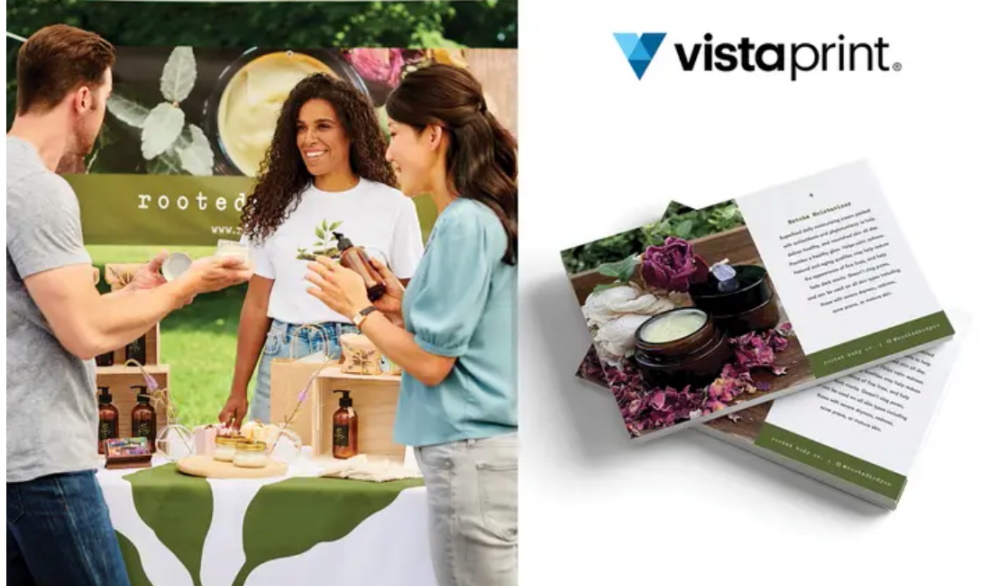 Small businesses across flood impacted regions are set to gain access to critical marketing and design support via small business champion, Vista. The design, digital and print partner to small businesses across Australia is launching an initiative to empower 25 small businesses with $25,000 in dedicated grants, aimed at supporting their road to recovery and ability to get back to business post-floods.
The impact of the devastating flood events is set to compound an already challenging period, with the 2021 Vistaprint Small Business Recovery Report* highlighting that a third (32%) of Aussie SMBs felt marketing (32%) and financial support (33%) were their biggest challenges and one in 10 (10%) calling out design as their key pain point.
Open to any small business impacted by the recent flooding events, the local initiative will see 25x $1000 Vista vouchers granted for use across all products and services encompassing Vista including VistaPrint, VistaCreate, 99designs by Vista and Vista x Wix.
CEO of Vista Australia, Marcus Marchant said "Figures show around 3,000 businesses were impacted across Lismore during the recent flood events, and further north in Tweed Shire, the business community estimates more than $57 million in damages and lost trade.12 That is just the tip of the iceberg.
"It's obviously pleasing to see Government action through the recent launch of Business Support Packages and recovery grants but there is always more that can be done. We know the shift from survival to truly getting back to business will take time and represents a seemingly ferocious challenge for many. We want to lend a hand where we know we can best support - and that's through great marketing and design products that will help these SMBs showcase themselves to their communities and to the world when they are ready."
According to recent reports, many northern NSW based business owners are still feeling overwhelmed and calling for increased support. The NSW state and federal governments are offering a grant of $50,000 to help cover the cost of clean-up operations or repairs, or $10,000 to pay wages and other bills, although business owners cannot claim both1. To date, less than 5% of the grant applications have been approved by the NSW government3.
Small business nominations will be open from 26 April and close at midnight (AEST) on 26 May 2022. Those wanting to get involved can nominate themselves or be nominated by someone else via  https://www.vistaprint.com.au/mlp/flood-relief.