Aussie tech companies stepping up to help Ukraine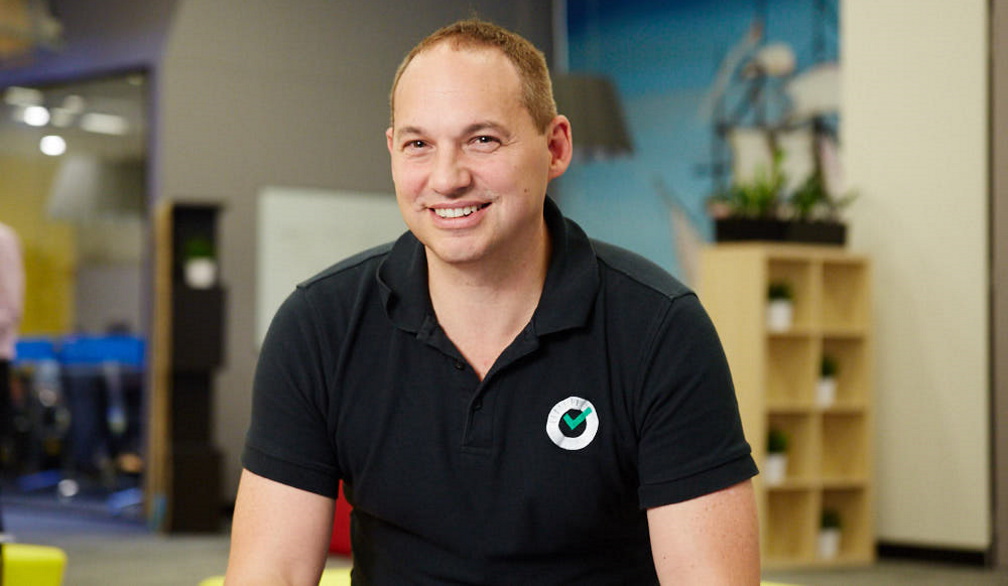 Ukraine's Ambassador to Australia, Vasyl Myroshnycenko says Australian tech companies are stepping up to support Ukraine businesses.
"Australian businesses can and are supporting the people of Ukraine by contracting skilled labour, and the tech industry is leading the charge."
"One of the best ways Australian businesses can support Ukraine is to keep working with Ukrainian businesses or seek out experts and professionals to work with where it can't be sourced locally."
"This support will be a lifeline for families still operating in Ukraine," Vasyl Myroshnychenko says.
ChekRite owner Jordan Miller is one of the Australian tech company owners supporting businesses in Ukraine.
''Many Ukrainians have lost everything, yet their spirit and work ethic still remains incredibly high. Infrastructure and local businesses have been wiped out by this unprovoked invasion, but with a highly skilled workforce, Ukraine is an ideal choice for most jobs that can be done remotely where the skills are hard to find locally."'
"'More than ever it's important that those Australian businesses that have done business with Ukraine continue to, and for others who are looking to outsource jobs when it can't be found locally, consider Ukraine as an option."
''For us, the benefit of working with developers in Ukraine is that we can offer extended hours of operation and deliver high quality work when we can't find the skills locally.''
Managing Director, Michael Tsapenko from SoftPositive in Ukraine is committed to keeping his business running during the Russian invasion.
"I have gone from living a peaceful life in Kyiv with my wife and 5-year-old daughter, planning further business development and starting new projects with our clients in Australia, the EU, and the US, to now living each day in fear of the unknown."'
"'Physically we are fine but emotionally, we are exhausted. People are getting used to the sounds of explosions and sirens. Although emotionally it is a very exhausting situation, the spirit of freedom is high."
"Luckily COVID made us well prepared for a crisis like war. We can work from any safe place with an internet connection. I stayed calm and focused on my goals and projects,"'
''We spent the first two weeks of the invasion in Kyiv, but hearing the news about Russian troops planning to assault Kyiv, my wife insisted we move out. We drove 2,500 km across Ukraine. However, Putin made a clear message by sending his missiles all over Ukraine that there's no safe place in our country. I returned to Kyiv on March 25th, my daughter and her mother are in my wife's native town.''
'I feel safe but I rationally realize that I'm not safe.''
''We are motivated to work. All our customers have demonstrated much support and empathy for our team. We appreciate this a lot.''
''We have not experienced any power or internet outage. Ukraine has high-quality landline internet and good 4G coverage."'
''Many companies had to suspend or shrink their business in Ukraine releasing a lot of IT skilled professionals. The best way to support us is by doing business with Ukrainian companies like ours because economic power means a lot.''
''There are 285 thousand software engineers in Ukraine generating 4% of its GDP. The IT industry growing by 25-30% annually, has become an essential pillar of the local economy.''
''Business support from Australia means a lot and helps us in more ways than one. It means taxes and money for the country to have better chances to withstand Russian aggression. Many developers donate or volunteer to support the army and civilians affected by the war.''
''For many families, IT professionals are the only breadwinners who still have their job, so it also supports those families directly.''
Michael will be speaking about the resilience of the Ukranian software development sector at an upcoming Webinar on 12 May. To book your place, visit Eventbrite
The Webinar will raise vital funds for Save the Children Foundation in Ukraine. A $20 donation is required at the time of booking.
The Webinar will take place at 3.30 p.m. AEST on Thursday, May 12th.


To get in touch with a business in Ukraine, reach out to the IT Ukraine Association https://itukraine.org.ua/en/
Eventbrite link: eventbrite.com.au/e/aussie-tech-community-step-up-for-ukraine-tickets-327871130377