It's a tough market for renters – here's how to make the most of your rental
Written by

Scott Shepherd from PropertyMe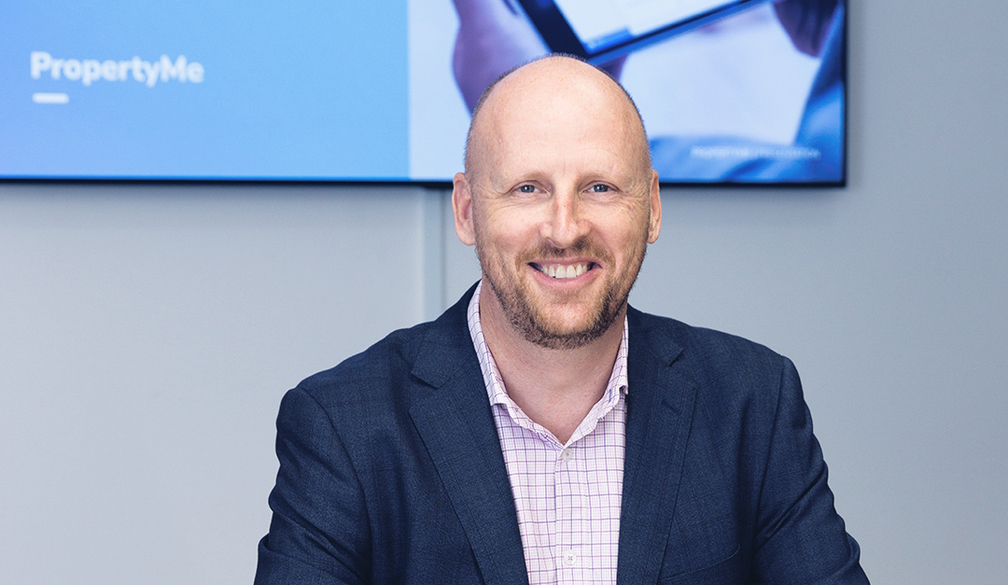 Licensed real estate agent and proptech expert, Scott Shepherd from PropertyMe shares his top tips from over two decades in the industry
The rate of home ownership amongst younger people in Australia is trending downwards with the amount of 25–34-year-olds owning their own home falling from 50 per cent in 1996 to 43 per cent in 2021, according to the Australian Bureau of Statistics. This long-term downward trend started 40 years ago in 1981 and has been gradually picking up steam, as housing affordability and lifestyle factors make home ownership less common.
Less Australians owning a home means more people are in the rental market, and what's more they are staying in it for longer. Across all age groups, the proportion of renters has steadily grown since 1996, however it remains highest for those in the 25-34-year-old age group with 60 per cent of this group renting in 2021 compared to the average of 31 per cent.
This won't come as a surprise to anyone who's attended a rental open home in the last 12 months, but rental supply hasn't increased at the same pace as demand: Australia's rental market has been sitting at one per cent vacancy for over nine months. This has led to skyrocketing rents increasing at an average rate of 37 per cent a year since the start of 2020, according to SQM Research.
It's no surprise that in this market, renters are eager to avoid the stress of securing a new rental property and are looking for ways to get more out of their rental property. So, without further ado, here are my top tips for renters looking to make the most of their current rental property.
Making the most of your rental property
Insist on a fee-free payment platform. New research from PropertyMe revealed that a huge 46% of Aussies have been stung with fees when paying their rent through a third-party rent payment service (3PRP). That's despite property managers having a duty to provide at least one fee-free payment option. These extra fees and charges can cost up to hundreds of dollars each year. Physically dropping off cash is time consuming so look for a fee-free payment platform like MePay which doesn't have any hidden charges or fees.



Stay up to date with your payments: Perhaps the most important tip for a tenant is to pay your rent on time. This is a condition of your lease, so by not paying, you're breaking the terms of your lease. If you do fall behind in your rent, perhaps due to changes in financial position or health, don't put off talking to your agent about it and ask if you can negotiate a repayment plan. Agents do understand that sometimes life happens and bills are missed, which is why choosing a "set and forget" payment method can help you get on with life knowing your rent is covered.



Do your market research. We're seeing larger than usual rental increases across the board, due to cost of living and supply and demand concerns. This makes it harder for renters to negotiate their rent, however, it's sensible to do your research on comparable properties in the area, so you know what price is about right. If you find that your rent is significantly higher than other properties in the area, you can ask your property manager about why that is, and if there is an option to negotiate.



Offer to pay up front or sign an extended lease. You can offer to pay a few months' rent up front or to sign a long-term lease of 18 or 24 months and secure your current rental rate. This means your landlord has the cash up front or has the peace of mind of a stable tenant for longer.
Build a better relationship with your property manager. A frictionless relationship with your property manager makes everyone's life easier. To get yours on side pay your rent on time, look after the property, promptly report any maintenance, be proactive around lease renewals and discussions (if you want to stay, let them know early!) and be honest about who is living there and what you're using the property for. Some renters hide details, such as pets, when there's no need to do this: the laws are in your favour around having pets in your rental.
It's a trying period for renters, so take this as your sign to talk to your property manager and make sure you're getting the most out of your current property.
Scott Shepherd is the Chief Product Officer (CPO) at property management software provider, PropertyMe. Scott has a background in real estate and agency experience in property management, sales, and Strata.
Prior to PropertyMe, Scott spent over 16 years on executive management teams in listed and private property tech corporates and has many years of prior experience as a licensed real estate agent leading agency team, providing him a broad but unique mix of skills across these sectors. Scott is passionate about building teams to deliver on-time and on-budget products and projects. He enjoys "connecting the dots" with strategic products, developments, partnerships and acquisitions to provide value-adding, customer-focused solutions.
About PropertyMe
PropertyMe was born in the cloud in 2013 to service the evolving needs of the modern property manager. It brought together the key functions of property management into one powerful cloud solution and allowed property managers to unchain from their desks, reduce add-ons and automate repetitive tasks for the first time ever.
\Today, PropertyMe is the number one property management platform in Australia and New Zealand. PropertyMe is the service provider for almost 1.5 million properties, assists the real estate industry in processing more than $1 billion every month and facilitates more than 4.1 million conversations, 1.5 million maintenance jobs and 1.1 million inspections annually.
About the research
PropertyMe commissioned a survey of 1,000 Australian renters in January 2023.
Types of personal data tenants are required to share:
phone numbers (71.5%);

rental history (64%);

identification such as passport, license or birth certificate (63.7%);
date of birth (61.6%)

bank details/statements (48%).

Names of household members (41.5%)

Pet details (28.5%)

Household bills (36.7%).