What To Consider When Choosing A Commercial Office Space
Written by

NewsServices.com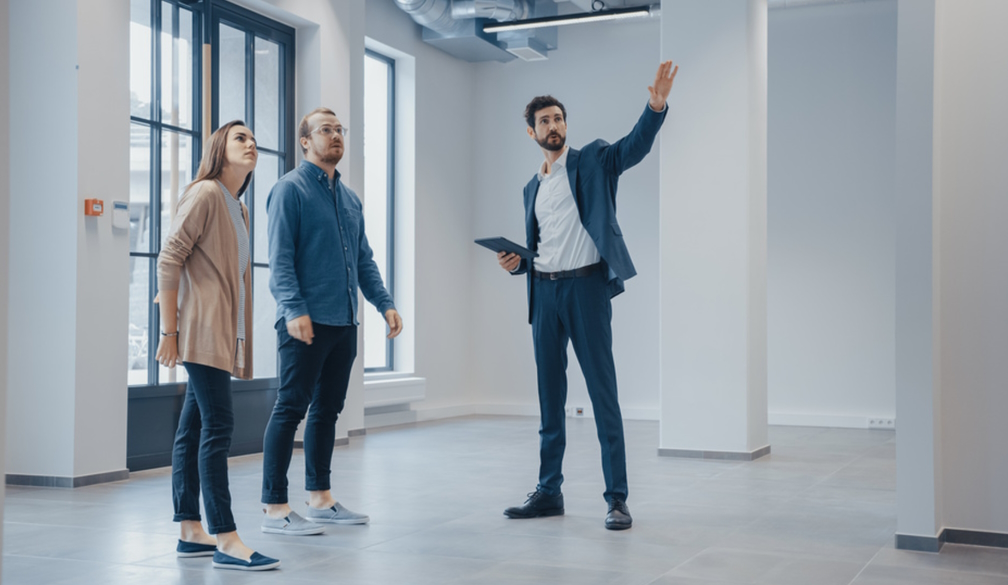 Choosing an office space for your business takes time and should be conducted carefully. A rushed decision can have long-term implications, especially if you get stuck in a lease contract that's difficult to terminate. 
Before you search for commercial office space, understand your current and future space requirements, the locality, amenities, and the associated costs. Once you have a clear idea of what you're looking for, you can start planning to find an area that best suits your needs. 
Here are a few crucial factors to consider when choosing a new office space: 
1. Current And Future Needs
Your company's needs will help inform your decision. Start by deciding if you need to lease or buy an office space. Some will rent an office because the property owner is in charge of repairs and maintenance, which is convenient for them. Another reason you should lease an office is that you can relocate your business if the current location no longer suits your needs. 
If you're a startup and looking to reach your full growth potential, workspace365.com.au offers serviced and coworking office spaces that can help you get there.
A shared or coworking office space has many advantages, including increased flexibility, cost-effectiveness, and access to prime locations and high-quality infrastructure. It provides an excellent opportunity to scale up your business and allows you to network with other business owners, form new business collaborations, and even partner with them. With shared office space, you can benefit from other entrepreneurs' collective knowledge and experience while maintaining your independence. 
2. Location And Accessibility
When choosing an office location, you should ensure that your clients and employees can easily access the place. If your customers struggle to locate the office or your employees have difficulty getting there, you may have to reconsider your decision. Find an office space within the city center, close to private and public transportation hubs, and with an accessible parking lot. 
Another vital factor to consider while choosing your office location is the proximity to your competitors. Being close to other businesses in a similar industry gives you an advantage, as you can gain insight into your competitors' strategies, pricing, and customer base. This can help you develop a competitive edge and create a unique business approach that sets you apart. Additionally, being near your competitors can help you build relationships with their customers, which can help you acquire new clients. 
Another factor to consider when choosing a commercial office is the space size. An ideal office provides adequate room to accommodate all your business operations, including meeting spaces for clients and employees. Think about including more space to sustain your organizational growth in the future. Not doing this means you may have to move offices sooner than expected. 
Find an office space that allows the employees to interact comfortably, too. Furthermore, ensure you have enough room to keep supplies and stock where visitors or clients can't see them.
The rental fees for a commercial office play a critical role when choosing one. You can only afford to spend a little on office space if your business operates on a tight budget. Even if your business makes significant profits at one point, you wouldn't want to overspend. 
Renting an office can come with hidden fees you need to learn about. The last thing you'd want is to discover the hidden costs after signing the leasing contract. As you look for office space, ask about the cleaning, maintenance, and parking costs, and most importantly, the security deposit requirements. Compare the rental rates for the different spaces in the area to determine which best meets your budget. 
Security should be a top priority for any startup business owner looking for office space. It's essential to ensure that the building is equipped with the latest security measures, such as closed-circuit television (CCTV) cameras, access control systems, and alarm systems. 
Additionally, research the area to ensure the building is located in a safe neighborhood with no crime. Finally, ensure that the building has a reliable security team that can respond quickly to any security issues.
Conclusion
Consider the above mentioned factors when selecting a commercial office space for your business. The location, size, and amenities of the office space can significantly impact your business's growth. 
It's also important to think about the future when selecting an office space. Taking the time to consider all of these factors will help you make the best decision for your business and ensure that you have the right office space for your needs.