Written by John Daley, Senior Fellow, Grattan Institute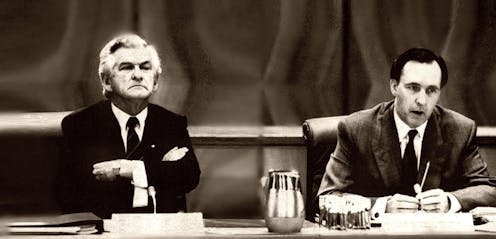 National Archives of Australia
It's become a truism of Australian politics that important economic reform peaked in the 1980s and 1990s.
Sometimes the early years of the Howard government in the late 1990s are given credit as well.
This Grattan Institute map of important reforms illustrates the story.
---
Important economic policy reforms in...