ChemCloud closes seed funding round and launches new features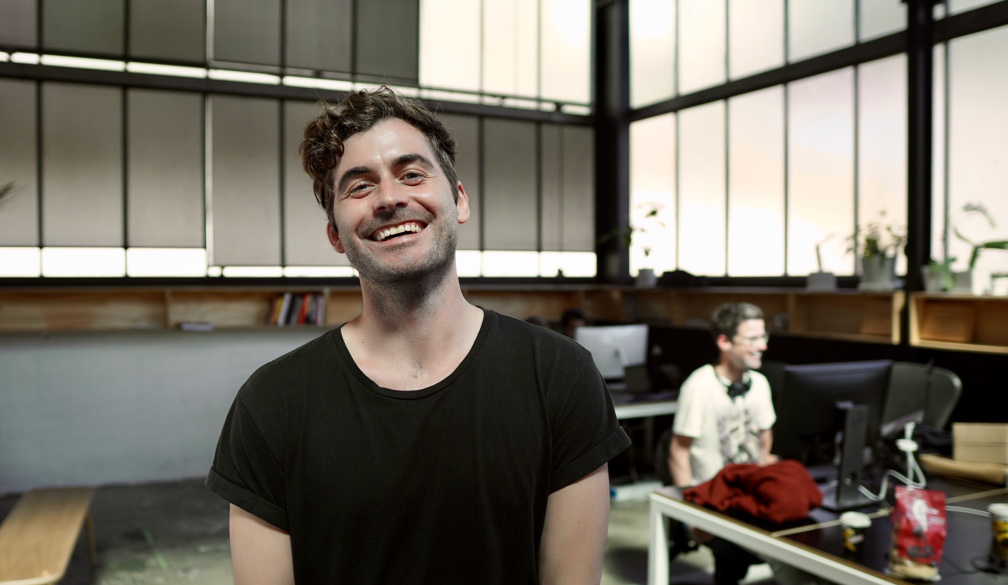 Melbourne startup ChemCloud, a new B2B digital platform for the chemicals industry, today announced an AU$1.2m seed funding round led by Dovetail, and including other investors such as Startmate. In addition, ChemCloud today also announced the launch of its new supplier features on the ChemCloud marketplace, including a site for producers to list and sell excess stock. 
ChemCloud is digitising the chemical industry supply chain by making it easier for operators to discover, buy, and sell raw chemical materials. The startup will use the funds to further build the digital platform while bolstering the team by hiring across sales and customer success. Over the next 12 months, ChemCloud aims to expand its team to 10 people. 
"The chemical industry has a really positive role to play in a more sustainable future, and we want to help accelerate that positive impact by bringing the industry's transactions online," says David Wright, one of ChemCloud's Co-Founders with Hector Williamson. "The seed round will help us do that a lot faster, as we build out our digital platform to make it easier for product manufacturers to manage their existing suppliers and find new sources of supply."
The two founders say that despite all the innovation driven by the chemical industry across every market, the industry's way of commercialising its products has remained unchanged for decades, with the vast majority of transactions still offline and paper-based. Each year, over $5.5 trillion of chemicals are sold worldwide as inputs into everything from clean water to solar panels, clothes, packaging, food, and much more. Locally, the Australian chemicals market is worth $40 billion, and South East Asia's market is worth a whopping $1.5 trillion. 
The appetite for digital transformation from buyers and suppliers in the chemical industry is evident. Over the last quarter, ChemCloud has more than doubled sales and active customers. Since launching in August 2021, ChemCloud has achieved early traction, helping Australian product manufacturers source raw materials at a time when factory output, shipping costs and delays have made the supply of chemical raw materials highly volatile. 
The role of the venture studio 
As non-technical founders, Wright and Williamson brought deep industry expertise and a disruptive idea to the table. To help execute their vision and build a world-class digital platform, they partnered with A/NZ venture studio Dovetail - part of the venture building network Global Startup Studio Network - to develop the ChemCloud technology.
"Partnering with Dovetail has helped us to achieve what we have today,'' says Wright. "As a non-technical founder, our partnership with Dovetail has been invaluable. Not only have they helped us to build our technical platform, but the venture builder model has enabled us to accelerate our business faster than we ever imagined."

"We're thrilled to partner with ChemCloud to be part of the digital transformation journey within the chemicals industry," says Nick Frandsen, Co-Founder and Managing Partner at Dovetail. "The funds raised are a true testament to the stellar work the team at ChemCloud has achieved in such a short period. We're excited to watch them grow and continue transforming the chemical industry for the better." 
The challenge 
ChemCloud was born out of Wright's first-hand experience with the pains of chemical procurement, having grown up in his family's chemicals manufacturing business. 
"Product manufacturers rely on getting chemicals and raw materials into their hands at the right time to meet production schedules," says Wright. "Currently, the process for buying and selling chemicals is plagued with inefficiencies and guesswork. It requires sourcing raw materials through manual processes and takes a lot of time and resources. That's why we created ChemCloud, to revolutionise how the industry discovers, buys, and sells chemical raw materials."
According to McKinsey, the chemicals industry lags behind most other developed sectors – such as automotive and consumer goods – in digital procurement. ChemCloud offers huge market potential, with research suggesting that over 40% of industry employees are now millennials and that 85% of B2B chemical purchasers prefer digital channels when ordering products over interacting with a salesperson. 
In addition to the close of ChemCloud's capital raise, the company has also launched its first-ever supplier feature, which will connect buyers and suppliers around the world. This platform gives all companies that buy chemical products a single place to request quotes, saving time and ensuring they are sourcing from a wide range of suppliers. For suppliers, the platform is an easy way to access new customers and remove most manual processes.
"Through the platform, we want to help buyers and suppliers continue to drive innovation by giving them a more efficient way to transact," says Willamson. "Our vision is to transform the way chemicals and raw materials are traded, bringing one of the world's largest industries online and becoming the preferred way for participants to engage." 
To learn more about ChemCloud, please visit www.chemcloud.com.au/