why the UK's top 10% are turning their backs on the rest of society
Written by

Marcos Gonzalez Hernando, Honorary Research Fellow, UCL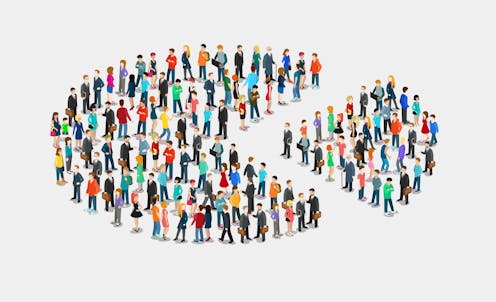 I feel fairly middle of the road and average, but objectively I know this is completely untrue. I am at the top of the income percentiles – though I also know I'm miles away from the very rich. Everything I earn goes at the end of the month: on school fees, holidays, and so on. I never feel cash-rich. (William, City firm director in his 50s)
Recently, there seem to have been a lot of people like William, in privileged jobs and on six-figure salaries, complaining that they're "struggling" – including to The Times[1], The Independent[2], the Mail[3] and the Telegraph[4]. Perhaps you recall the BBC Question Time[5] audience member who, weeks before the 2019 general election, couldn't believe that his salary of over £80,000 made him part of the top 5% of UK earners – despite the UK being a country where almost a third of children live in poverty[6].
You may instinctively feel little sympathy for these high earners, but don't let that stop you reading on. Their views and actions should matter to us all. Like it or not, they have disproportionate political influence – representing a large proportion of key decision-makers in business, the media, political parties and academia, not to mention most senior doctors, lawyers and judges.
And in their private lives and behaviour, more and more of this group appear to be turning their backs on the rest of society. When interviewing them for our book Uncomfortably Off: Why the top 10% of Earners Should Care About Inequality[7] (co-authored by Gerry Mitchell[8]), we heard repeated concerns about the threats now posed to their lifestyle and status. This is from people who, while a long way from the UK's "super-rich", enjoy far more wealth and privilege than the majority of the country.
We also found misperceptions about wider UK society were common among this group – for example, that state social spending is higher than in other countries, that people in poverty and receiving the most from the state are largely out of work, and that they, as high earners, do not benefit as much from the state as those on lower incomes, forgetting how much they rely on the state over their lifetimes[9].
Read more https://theconversation.com/wealthy-but-worried-why-the-uks-top-10-are-turning-their-backs-on-the-rest-of-society-213270