Why Your Toddler Needs a balance Bike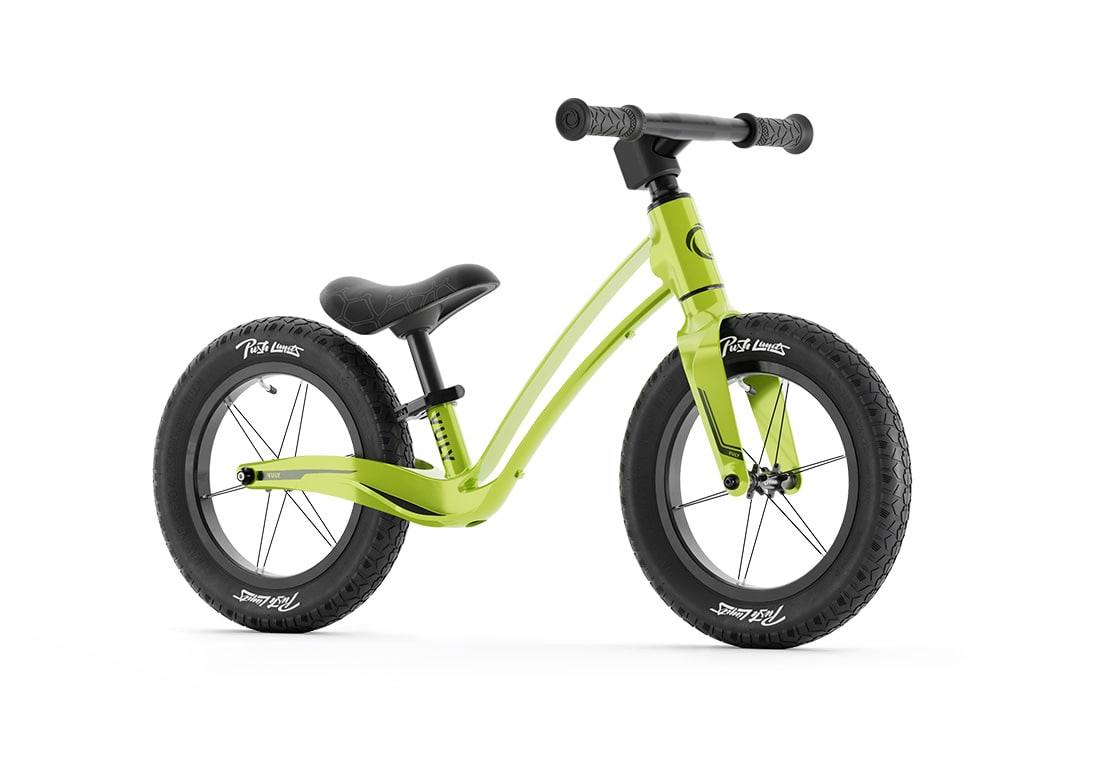 One of the first things your child needs to know is how to ride a bike. The earlier they know this, the better, for this is an essential skill, especially in bike riding nations like Holland. How do you start teaching your toddler how to ride a bike, though? With the help of a balance bike.
A balance bike could come in handy teaching your child to be independent at a young age. One of the greatest joys of parenting is seeing your child learn to do new things, and a balance bike does that.
But is that the only benefit of a balance bike? Of course not. There are several reasons why you should buy your toddler a bike.
But before we get to that,


What Is a Balance Bike?
A balance bike is a special kind of bike that kids use to learn balance and coordination before getting on a real bike. It is pretty low and has no chain, no gears, pedals, nor drivetrain.
It is like the conventional bike but with only wheels and handlebars. Its height is low enough that a toddler can sit on the seat with their feet still on the ground. They can either be of metal or wood.
Balance bikes are an excellent way to teach toddlers how to ride a bicycle, seeing that there are none for kids that young.
That being said, of what benefit will balance bikes be to your toddler?


Benefits of Balance Bikes


Coordination and Control
The most important benefit of balance bikes is boosting your toddler's motor coordination skills. They will feel in control when using the balance bike, which will help boost the development of their motor skills.
Child development experts believe that learning how to balance and control things early will enable a child to develop exceptional motor skills later on. That's because it gives them a good foundation.
Additionally, the child will also benefit from the development of muscles and building endurance early on.


Easier Transition to a real Bike
Most parents will agree that in as much as they'd want their child to know how to ride a bicycle, teaching them is usually stressful. Besides having to hold the bike all the time, you have to contend with common problems such as the inability to balance.
If the child already learned balance with a balance bike, all that becomes easier to deal with. The memory they have from using a balance bike will translate to faster learning speeds when they transition to riding a real bike.


Boosting the Child's Confidence
Most paediatricians agree that boosting the confidence of young toddlers to do things on their own is one of the first steps to getting them to be independent. A balance bike will help your toddler have tons of confidence since they can practically walk on the bike.
For a toddler, learning how to do anything is usually so uplifting. Riding a balance bike by themselves taps into this eagerness to learn, thus equipping them with all the confidence they need.


Fun and Exercise
A balance bike will be an excellent way for your kids to have fun and get some exercise. With the increased cases of child obesity in Australia, every parent must find a way to keep their children active from a young age. And what better way to do that than to buy your toddler a balance bike?
You will be killing two birds with one stone since the toddler gets to have fun using the balance bike and gets some exercise while at it. That's a win for everyone involved, don't you agree?


A Balance Bike Will Get the Kids Out of the House
There is a reason child obesity is on the rise- children aren't getting out of the house much. With the advancements in technology, it's becoming increasingly harder to make kids leave the house. Most of them prefer to spend their time watching cartoons on TV.
A balance bike will enable you finally get your child out of the house and into the sunshine. Who knows, they might even get to make new friends out there.


They are Cheap!
You can't compare the price of a balance bike to a pedal bike. A balance bike is cheaper to acquire due to its simple structure. It is the best option if you are short on cash but want your child to learn how to ride a bike.
Instead of waiting till you get the money to buy your child the pedal bike, you can spend considerably less on a balance bike and get the pedal bike when you have the money. It will also last relatively longer than most expensive toys that kids get a way to damage or lose them.


Choosing the Right Balance Bike
Now that you know the benefits of a balance bike to your toddler, you might be wondering what it is you need to know when choosing a balance bike.


How High is the Balance Bike?
The ideal balance bike should be just the right height for them. The toddler should be able to have their feet on the ground while on the bike's seat. That will boost safety and make it easier for the child to push the bicycle off.


How are the Tires?
Another thing to consider is the bike's tires. If you have a young child, smaller tires will be more appropriate than larger ones. Older riders are okay using bikes with larger tires.
Additionally, it would be best to get a bike with air tires since they are usually lighter. Lighter tires make it easier for the child to move the bike and make corners with it.
A balance bike will help you save time in the future when teaching your child how to ride a bicycle. It's so close in proximity to an actual bicycle that they won't even notice the difference when they transition.