3 economic facts point to a big-spending federal budget
Written by

Richard Holden, Professor of Economics, UNSW
"It's difficult to make predictions," the saying goes, "especially about the future[1]." The many predictions federal budgets make about the economy over the coming four years must therefore be taken with a large grain of salt.
But in the lead-up to the 2021 budget (to be announced by Treasurer Josh Frydenberg on May 11) three notable economic facts, about which no speculation is required, loom large.
Inflation at record low
Fact No. 1 is the inflation figure for the first quarter of 2021, published by Australian Bureau of Statistics this week.
Using the commonly accepted measure known as the "trimmed mean" – which strips out short-term fluctuations by trimming away the largest upward and downward movements[2] – underlying inflation rose by just 1.1% over the past year.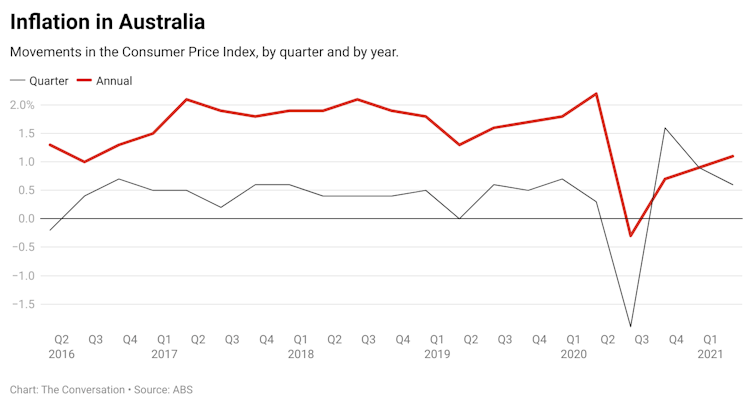 Authors: Richard Holden, Professor of Economics, UNSW
Read more https://theconversation.com/vital-signs-3-economic-facts-point-to-a-big-spending-federal-budget-159920