Hundreds of seafarers are still stranded in Ukraine waters – the legal rights of this profession are barely up to standard
Written by

Leïla Choukroune, Professor of International Law and Director of the University Research and Innovation Theme in Democratic Citizenship, University of Portsmouth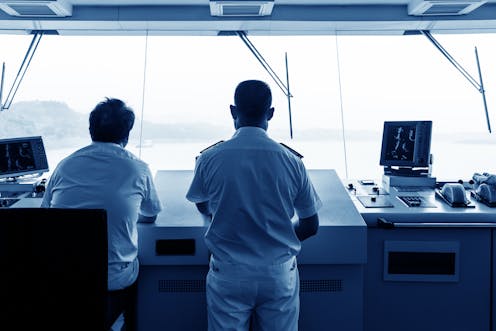 While the world's eyes have been on civilian casualties, forced displacement and potential war crimes on Ukrainian land, the plight of hundreds of seafarers trapped in commercial ships for the past several months has gone mostly unnoticed. They have been stranded in the main Ukrainian ports of Mariupol, Kherson and Odesa, unable to escape by land but unable to move by sea either for fear of Russian mines and military attacks.
It's difficult to ascertain exact numbers in such a chaotic situation, but according to reports that we have received in the past couple of days from the International Chamber of Shipping, around 500 mostly Ukrainian seafarers are still stranded. Some 1,500 more of multiple nationalities are said to have managed to escape over land through Romania and Moldova since March[1]. Some fled along with many Ukrainians, while others were eventually repatriated with the help of their ship owners and embassies.
Around 140 commercial ships have been marooned in Ukrainian territory in the Black Sea and Sea of Azov since the war broke out, effectively trapped[2] between blockades and sea mines. When the NGO Human Rights at Sea (which Elisabeth works for) visited Odesa in late March, it found that[3] provisions on many vessels were running low, including medical supplies and drinking water.
Read more https://theconversation.com/hundreds-of-seafarers-are-still-stranded-in-ukraine-waters-the-legal-rights-of-this-profession-are-barely-up-to-standard-181507