Tanoto Foundation and Tsinghua University Launch First-Ever Bilateral Medical Scholarship
The bilateral medical scholarship between the National University of Singapore and Tsinghua University will be launched with a S$320,000 contribution from Tanoto Foundation
SINGAPORE -
Media OutReach
- 23 March 2023 - Tanoto Foundation and Tsinghua University Education Foundation have signed a Memorandum of Understanding ("
MoU
") in Beijing, heralding a greater level of strategic cooperation in the medical field, including the setting up of the first-ever bilateral medical scholarship between National University of Singapore ("
NUS
") and Tsinghua University ("
Tsinghua
").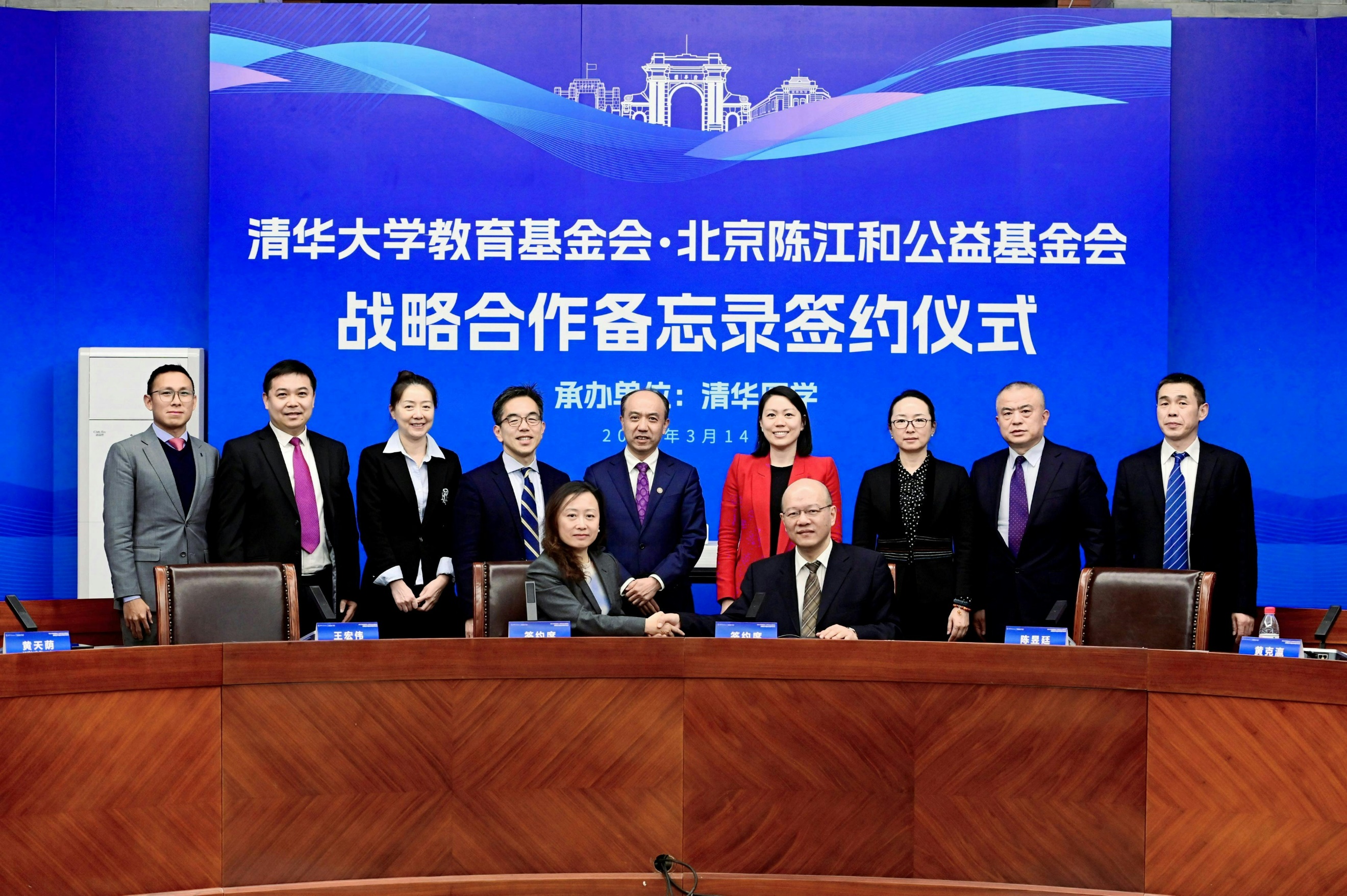 The MoU covers three key programmes including the bilateral scholarship programme between NUS and Tsinghua, the Tanoto Foundation Chair Professorship, and the Tanoto Foundation Clinician-Investigator Award tied to the Centre for Physician Scientist Development at Tsinghua. Across all programmes, the collaboration will focus on talent development and training, as well as medical research, development, and application.
Under the bilateral scholarship between NUS and Tsinghua, two students from each university will undertake various medical and health related courses in exchange, offered respectively at the Tsinghua University School of Medicine and NUS, under both the NUS Yong Loo Lin School of Medicine and the Duke-NUS Medical School. To be conducted over four years with four students each year, Tanoto Foundation will contribute a total of S$320,000 to the programme, with the monies going into supporting tuition fees, accommodation, travel and other expenses.
The Tanoto Foundation Chair Professorship is an endowment programme that will fund leading professors in the development of medical research in areas of joint interest between Tanoto Foundation and Tsinghua University School of Medicine. Potentially, these include gastroenterology, cardiology, neurodegenerative diseases and clinical immunology.
Finally, the Tanoto Foundation Clinician-Investigator Award is an annual award that will be given to outstanding graduates of Centre for Physician Scientist Development ("
CPSD
"). Leveraging Tsinghua's top tier resources and network in science, technology and medicine, the CPSD is a 12-month programme that trains young medical doctors with research aspirations in the clinical sciences. All awardees will receive funding which functions as a pilot grant for expanding their research projects.
The MoU signing ceremony which took place at Tsinghua University, was attended by Belinda Tanoto, Managing Director of RGE (Royal Golden Eagle) China and Member of the Board of Trustees, Tanoto Foundation; Huang Keying, Deputy Director of the United Front Work Department of the Beijing Municipal Committee; Wang Hongwei, Tsinghua University Vice President; and Professor Wong Tien Yin, Founding Head, Tsinghua Medicine, Tsinghua University, China.
During her speech, Ms Belinda Tanoto shared: "My parents firmly believe that education can change people's lives. They highly value medical research and development work and therefore have continued to enhance their contributions to this area. RGE, Tanoto Foundation and Tsinghua University have been close partners for the past 13 years and have nurtured close to 100 students across 40 countries. With this MoU signing, we are further deepening our cooperation with Tsinghua University and reinforcing our support of further medical studies, doctors' training, medical research, and medical resource transformation."
Ms Huang Keying expressed her gratitude toward Mr Sukanto Tanoto, Founder of RGE and Tanoto Foundation, for his charitable contributions and advocacy work over the years, which embodied the entrepreneurial ethos of giving back to society and making contributions to the world. She added that Tsinghua looks forward to a more ambitious development blueprint for its new medical programme with the strong support from Mr Tanoto and the Tanoto Foundation.
Mr Wang Hongwei commented that Tsinghua will continue to promote a higher level of international cooperation, capitalise on its competitive advantages in its disciplines, contribute to boosting health and safety standards in China, and spearhead the establishment of a global hub for talent and innovation.
The MoU follows previous collaboration efforts between Tanoto Foundation and Tsinghua, including the establishment of the "Friends of Tsinghua-Tanoto Foundation Yuying Scholarship" at Tsinghua University in 2010, as well as the organising of the "Belt and Road Talent Development" Programme in 2016.
Hashtag: #TanotoFoundation
The issuer is solely responsible for the content of this announcement.
About The Tanoto Foundation
Tanoto Foundation is an independent philanthropic organisation founded by Sukanto Tanoto and Tinah Bingei Tanoto based on the belief that every person should have the opportunity to realise his or her full potential. Tanoto Foundation programmes stem from the belief that quality education accelerates equal opportunity. We harness the transformative strength of education to realise people's full potential and improve lives. Tanoto Foundation focuses on making an impact in three main areas: improving learning environments, future leader's development, as well as medical research and sciences.

More information is available at www.tanotofoundation.org/en/.