Megan Pechey is the 2016 Hotel category winner at Australia's inaugural Women in Travel Awards
Mantra Group Regional Director Wins Women in Travel Award


---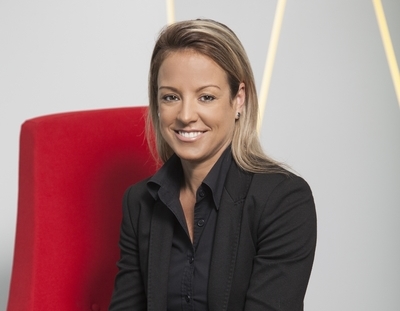 Mantra Group Regional Director of Sales and Marketing Megan Pechey is the 2016 Hotel category winner at Australia's inaugural Women in Travel Awards, announced at a gala event in Sydney on 17 November.
Judged by a panel of leading executives, the awards recognise and celebrate the industry's breadth of female excellence and are hosted by Travel Weekly.
When Megan first joined Mantra Group in 2008, she was responsible for the promotion of 12 properties on the Sunshine Coast. Megan now looks after more than 60 properties, under the Peppers, Mantra and BreakFree brands, across Queensland, Northern New South Wales and New Zealand.
In current her role, Megan been instrumental in building and driving sales and marketing strategies for the properties within her regions, including executing highly successful sales and marketing activity schedules for new numerous property acquisitions as Mantra Group continues its rapid portfolio growth.
Megan said the secret to her success lies in establishing and maintaining relationships with people at all levels of the business and having empathy and understanding of what motivates and challenges them. 
"We make better decisions through open communication. This lets us eliminate red-tape and get on with swiftly and smoothly implementing initiatives for success," Megan said.
"My advice to aspiring women in travel is to be true to themselves, celebrate the wins (no matter how small) and don't be afraid to fail or as I like to call it; learn."
Megan is an active participant in Mantra Group's 'Women in Mantra' initiative which provides opportunities for women within the Group to build their skills, confidence and extend their networks to further their careers.
Megan holds a Bachelor of Business from the Queensland University of Technology in Brisbane.
For more information on Women in Travel Awards, visit www.womenintravel.com.au.

For adventure travel visit HolidayCentre.com
About Mantra Group
Mantra Group is the leading Australian-based hotel and resort operator.  Mantra Group's portfolio consists of 126 properties with more than 21,000 rooms in properties under management, across Australia, New Zealand, Indonesia and Hawaii. Operating three well-known and trusted brands – Peppers, Mantra and BreakFree - Mantra Group operates the second largest network of accommodation properties in Australia (by room number). The Group is positioned to offer both leisure and business style accommodation ranging from full-service city hotels and self-contained apartments to luxury resorts and retreats. The Group successfully listed on the ASX in June 2014 and in its first year as a public company was elevated to the ASX 200: www.mantragroup.com.au; www.peppers.com.au; www.mantra.com.au ; www.breakfree.com.au