What to Know When Hiring an Employee From Another Country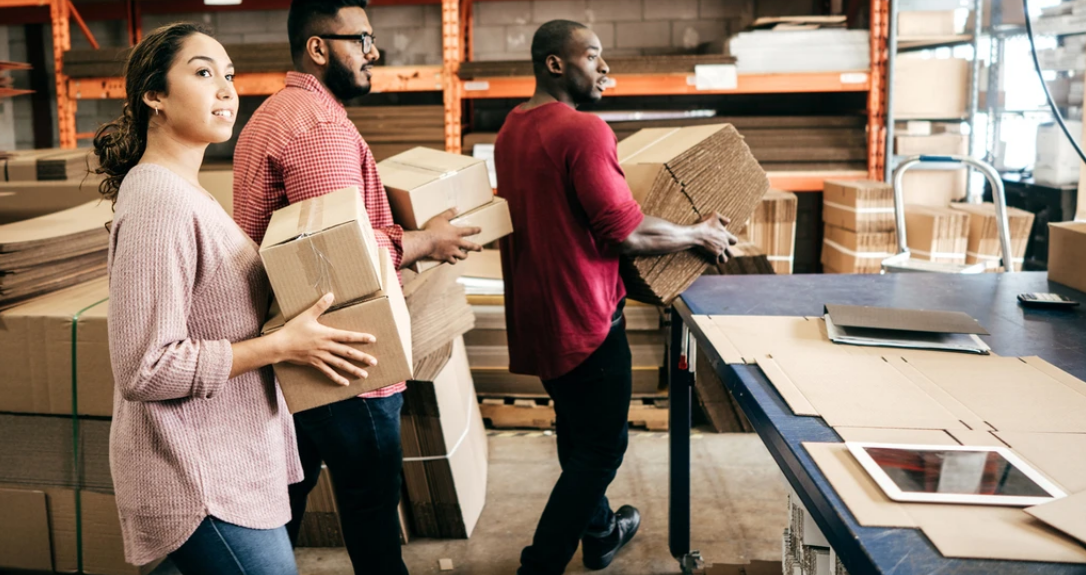 Hiring an employee from another country is a great way to enrich diversity in your workplace and bring in new talent. In fact, roughly 17 percent of the labor force is made up of foreign workers.
If you're interested in hiring an employee from another country, there are a few things you need to know. Let's take a look at what to be aware of when hiring international staff.


1. Know Your Visa Options
When you go to hire international talent, you need to be aware of the visa programs available to you. Each visa comes with different benefits and requirements, so you'll need to make sure you select the right option for your company.
If you're planning on hiring employees that go on to become permanent residents, the easiest way to bring an employee to the US would be with an employer-sponsored green card.
In contrast, if you're looking to open a multinational company with a foreign branch, you may want to use the E visa, L visa, or a combination of these visas.
There are tons of different visas out there, and each is appropriate for different use. Let's take a closer look at some of the different types of visas that you can obtain for your workers when hiring internationally.
Extraordinary Ability Visa
The extraordinary Ability visa is designed for both immigrant and non-immigrant visas. These visas are for individuals who are extremely skilled in their field.
National Interest Waiver
Similar to the Extraordinary Ability visa is a National Interest Waiver. This is an immigrant visa for highly skilled workers who will be operating in industries that will benefit the US.
H-1B Visa
Another type of visa is an H-1B visa. This visa is a nonimmigrant visa for working professionals who hold at least a bachelor's degree.
H2-B Visa
The H-2B visa is a nonimmigrant visa that's appropriate for short-term positions. This visa cannot be used for agricultural purposes.
J-1 and Student Visas
If you're hiring students or trainees, a J-1 Visa might be appropriate. Or, you could look at student exchanges and visitor programs.
L-1A and L-1B Visas
L-1A and L-1B visas are appropriate for nonimmigrant managers, executives, and employees. These visas are for individuals who have special experience in multinational organizations.

2. Start the Process Early
If you want to hire internationally, it's important to remember to start the process early. You can't just decide all at once that you want to bring foreign workers onboard and expect them to be in the office in a week's time.
Immigration processes take a long time, and it's important to set aside enough time to jump through all the hoops. That way you can make sure you complete the procedure the right way.
As soon as you decide you want to bring on a foreign employee, you need to start planning. And, you need to start taking the steps you need to get the wheels in motion.
One easy way to navigate the process properly is to work with a global PEO services provider. These organizations can make sure that you are on track with any milestones and hurdles to bringing your foreign employee to the United States.

3. Prepare Your Company
When you choose to hire international employees you need to remember that they have to fit into your company. Even if you're trying to create a diverse workforce, there has to be a job opening before you can hire an international worker onto your team.
After you identify what roles foreign workers can fill in your company, it's time to start planning retention and recruitment strategies. You'll need to have a solid plan for bringing your foreign workers over to the United States.
Once they're there, you'll need to incorporate them into the business. Your HR team will need to be prepared to help the new employees stay compliant with immigration laws.

4. Get a Certification from the Department of Labor
Now, you're almost ready to move forward with the visa process and take it to USCIS. However, first, you'll need to get a certificate from the United States Department of Labor.
The reason why the Department of Labor has these certificates is so that they can verify foreign employee admittance. They want to make sure that allowing foreign workers into the country won't hurt US citizens' wages, jobs, or working conditions.
To complete the visa process, employers need to get a few different certificates. These certificates depend on what type of immigration program they're using to bring workers into the country.

5. Petition USCIS
Remember, the responsibility for obtaining employee visas lies with the employer. That means that you'll be the one that has to go through the various processes in order to get your employee's visa.
It's also important to note that just because you got a certificate from the Department of Labor to hire foreign employees doesn't mean that you will get the visa. You'll need to petition USCIS to extend the visa or change the status if the need arises.

Hiring an Employee from Another Country Made Easy
With this guide to hiring an employee from another country, you'll be prepared to bring new hires into your business. It's a great way to increase diversity and get access to special talent from abroad.
Did you find this guide to hiring foreign employees helpful? Are you interested in reading more guides like this one? Check out our other articles for more business tips and tricks!