What Do Different Online Gaming Bonuses Offer
Gaming providers are continuously trying to attract and keep clients with enticing bonuses and promotions. These incentives add a little flavor to your games because you can play and win without using your money! Casinos and sportsbooks have become very creative at offering these incentives. Here are some you should know: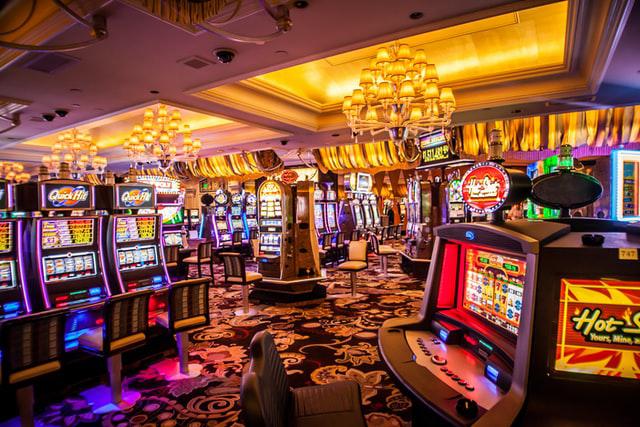 Welcome Bonus
Any self-respecting gaming platform will have a welcome bonus. It can be a boost by a specific percentage on top of what you deposit, e.g., 150% of your first deposit. It can also be a specific number of free plays, for example, 175 free spins with the Pokie Spins bonus. Many casinos offer a hybrid of the two, e.g. $100 bonus plus 50 free spins.
The welcome bonus is usually commensurate with your first deposit up to a limit. For example, a welcome bonus may offer 150% up to $300. It means that the limit you can get is $300. To maximize on this bet, the highest you should play is $200.
Deposit Bonus
The most common deposit bonus is part of the welcome bonus. But deposit bonuses also often run as part of promotion campaigns. This bonus can be very lucrative, sometimes as high as 100% of your deposit, which means you double your deposit.
Payment Method Bonus
Gaming platforms incur transaction costs when processing customer deposits and withdrawals. Some payment methods are costlier to process than others. This type of bonus helps push customers to the cheaper types of deposit. A good example is crypto deposits. Many people are not yet familiar with them, but they are growing popular because of their cheap transaction costs. Payment Method bonuses are usually low, ranging from 5% to 15%.
No Deposit Bonus
This type of bonus is the most interesting. You will get free money in your gaming wallet or free plays. No Deposit bonuses are usually available to new members. They are to entice new users to try out the platform. You can play real games and win actual money. But this type of bonus comes with terms and conditions that are more restrictive than usual.
Reload Bonus
It is not uncommon for a casual gamer to keep a gaming account dormant for a long time, especially after a streak of losses. Reload bonuses are to encourage top-ups. You get it for encouragement to remain active on the platform. You may find that you qualify for a bonus if you play, say, three times a week. Gaming software has become smart enough to pinpoint players to entice with this type of bonus.
Cash Back Bonus
Stacking multiple bets (multibets) is a popular way of raising odds using several low-odd games with higher chances of winning. But many platforms count it as a lost bet, even if you lose one or two games.
A cash back bonus returns part of your stake when you lose in a multibet. The higher the odds on your bet slip, the higher the cashback bonus. For example, the rules may state that you get a 10% cashback bonus on a bet slip with odds of 3.5, but 30% on odds of 7.5.
Referral Bonus
This type of bonus is a commission for inviting your friends to a gaming platform. Some offer cash while others offer a percentage of the new customer's deposit. Referral bonuses also come with restrictive T&Cs to prevent abuse.
VIP/Loyalty Bonuses
Casinos love high rollers and treat them very well to keep them coming back. VIP programs are designed to make high rollers and active players feel special. You will get priority deposits and withdrawals, and bigger bonuses with less restrictive T&Cs. You might even get a customized memento.
There are many bonuses you can enjoy these days. The good thing is that it has become easier than ever to try them out from your mobile.