It isn't right to say we are out of recession, as these six graphs demonstrate
Written by

Peter Martin, Visiting Fellow, Crawford School of Public Policy, Australian National University
It'd be wrong to say that we are out of recession, although that's how the graph of Wednesday's GDP numbers makes it look.
Gross domestic product (the measure of everything produced and earned and spent) fell 7% between the March and June quarters after slipping 0.3% between the December and March quarters, and then rebounded 3.3%[1] between the June and September quarters.
It was the biggest bounce since 1976, after the biggest fall on record.
Quarterly percentage change in gross domestic product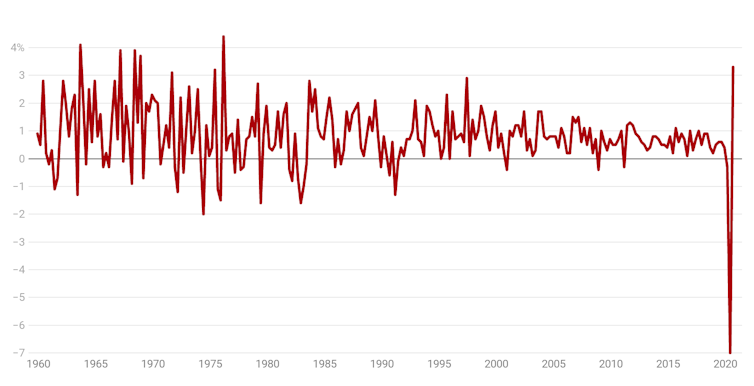 Authors: Peter Martin, Visiting Fellow, Crawford School of Public Policy, Australian National University
Read more https://theconversation.com/it-isnt-right-to-say-we-are-out-of-recession-as-these-six-graphs-demonstrate-151210