Eliminating most homelessness is achievable. It starts with prevention and 'housing first'
Written by

Angela Spinney, Lecturer/Research Fellow in Housing and Urban Studies, Swinburne University of Technology
The stereotype of a homeless person – those living in tents or sleeping in parks or doorways – is just the visible tip of the much larger crisis of homelessness in Australia.
For every one of about 8,000 "rough sleepers" there about 14 others staying in temporary accommodation or with others in severely crowded dwellings. That's a total of more than 116,000 homeless Australians[1], according to Australian Bureau of Statistics census data.
About 60% are under the age of 35, though the number of homeless aged 55 and older has been steadily increasing. About a quarter are women and children fleeing domestic violence[2].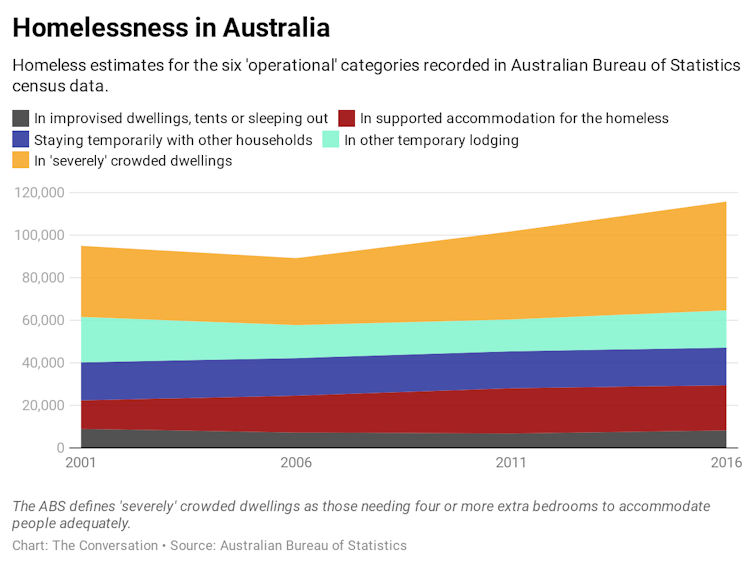 Authors: Angela Spinney, Lecturer/Research Fellow in Housing and Urban Studies, Swinburne University of Technology
Read more https://theconversation.com/eliminating-most-homelessness-is-achievable-it-starts-with-prevention-and-housing-first-151182