the hidden aim of the 1927 tariff inquiry
Written by

Henry Reese, Research Assistant, University of Melbourne
The 1927 Tariff Board inquiry into the import duty on gramophone records coming into Australia was about more than industry protection.
In fact the piano roll industry, which might be expected to be the one most concerned about the impact of imported records, wasn't particularly worried.
But others were.
In the 1927 Tariff Board inquiry, a small group of wealthy white men laid bare their prejudices regarding the gender, class and aesthetic tastes of the Australian public.
The bottom line: the Australian consumer, typically regarded as female, could not be trusted with mass culture.
American jazz music was an agent of cultural and musical decline. It certainly didn't live up to the standards of the musical establishment. It belonged to the modern department store, that emerging site of consumerism and commercialisation.
Australia was awash with recorded music
By 1925, mechanically-reproduced music was ubiquitous.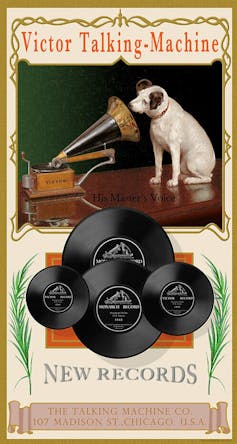 Authors: Henry Reese, Research Assistant, University of Melbourne
Read more http://theconversation.com/protecting-australian-women-from-american-jazz-the-hidden-aim-of-the-1927-tariff-inquiry-127522