Owner.com Reviews The Benefits Of Adding An Online Ordering System To Your Restaurant
Written by

NewsServices.com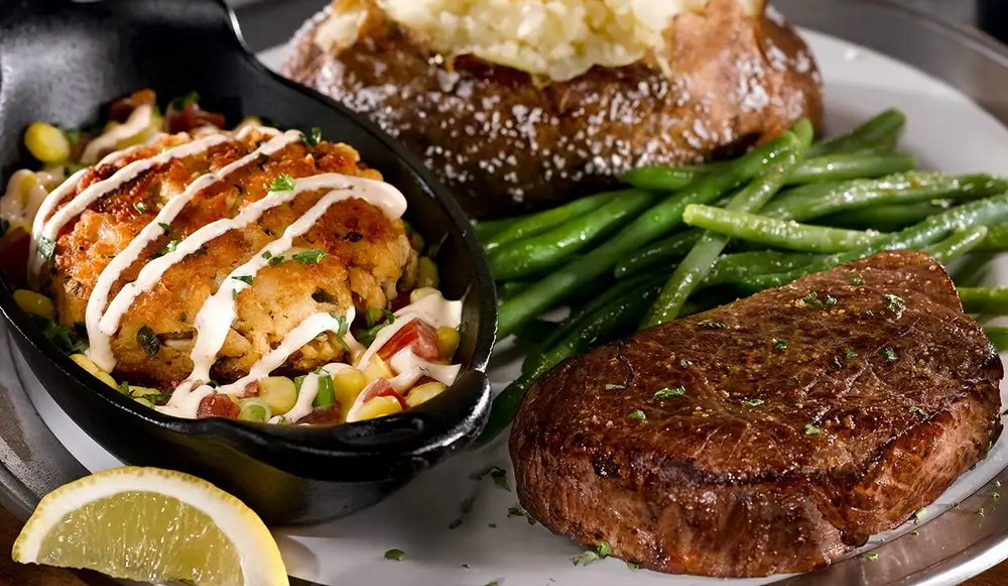 One of the ways our world has changed since the pandemic is the surplus of online ordering. Almost everything you can think of, from groceries to pet supplies to fast food, can be ordered online and delivered straight to your door. While this advancing technology has helped many restaurants survive these difficult times, it's also becoming increasingly competitive to keep up with. Adding an online ordering system to your restaurant can provide several benefits to help you stand out. Owner.com reviews some ways it can help your business thrive:
Easier Access
If your restaurant focuses on only dine-in and phone orders, you may miss out on potential customers. An online ordering system can make it easier for customers to access your menu, place an order, and pay without calling or visiting in person. It could mean more business from local customers who are socially distancing and would prefer not to pick up a phone or leave the comfort of their own homes.
Online ordering is also a booming business if you live in a tourist area. Many tourists won't be able to find your restaurant through conventional methods like word of mouth or passing by it on the street, but they can easily find you online if you offer an ordering system with a website and up-to-date menu.
More Convenience for Customers
An online ordering system provides more convenience for customers, as they can browse your menu items, place orders, and pay from their computers or phone. They don't have to wait on hold to talk to an employee and risk missing out on a meal at peak times. Plus, some systems even provide the option of saving payment information so customers won't have to enter it each time they order.
An additional option like online ordering helps keep phone lines open for elderly customers who may not be as digitally savvy or those with questions about dietary restrictions. It can provide an added layer of service that customers will appreciate and limit potential mistakes from newer employees.
Increased Profits
Offering an online ordering system may mean more customers, increasing profits. With the right strategy in place, it's easy to track customer data and analyze their preferences for marketing purposes. You can focus on specific groups of customers or work with new vendors to increase your profit margin. This information can also adjust menu items accordingly, potentially leading to better pricing options for your customers.
Adding an online ordering system to your restaurant can provide several benefits that may help you increase profits and stay competitive in a digital world. Owner.com reviews the advantages of having a reliable system so your business can keep up with the ever-changing market. An online ordering system can help you stay afloat and keep your customers happy during these difficult times.
Increased Efficiency
An online ordering system offers increased efficiency for both your restaurant and customers. Customers can easily search for menu items and place orders quickly. You don't have to worry about employees taking too long on phone orders or dealing with paper slips that take up valuable space in the kitchen.
Automatic Notifications
An online ordering system can also help you stay connected to customers by providing automated notifications. Depending on your systems, you may be able to send promotional emails or texts to alert customers when a new menu item is available or recommend other plates based on their past orders.
You can also use these notifications to keep customers up-to-date on any changes to their orders, such as delays or cancellations. It can help maintain customer loyalty and ensure they receive the best service during their experience with your business.
Best Practices For Your Online Ordering System
When setting up an online ordering system for your restaurant, you should remember a few best practices. First, ensure that all information on the website is accurate and updated regularly. Customers will get frustrated if they order something only to find out it's unavailable when they arrive, or the prices have changed since last time. It is imperative to keep your offerings updated if you focus on seasonal items or limited-time offers.
You should also consider offering multiple payment options and discount codes to encourage customers to use your ordering system. This can be a great way to attract new customers and reward loyal ones. If customers become confused or frustrated by the ordering process, provide an easy way to reach customer service or get help. Respond promptly to customer inquiries and complaints, and be prepared to make adjustments if needed.
Finally, use analytics to track and measure performance. It will give you insight into your system's success and help you identify areas to improve the customer experience. By understanding what works and what doesn't, you can make informed decisions to ensure your online ordering system is as successful as possible.
Final Thoughts
Owner.com reviews know that switching to an online ordering system can help you stay competitive and increase profits. By offering customers a convenient and efficient way to order, you can save time and money while ensuring that your customers are satisfied. Utilize these best practices when setting up an online ordering system for your restaurant to maximize this investment.