Significant increase in international business travel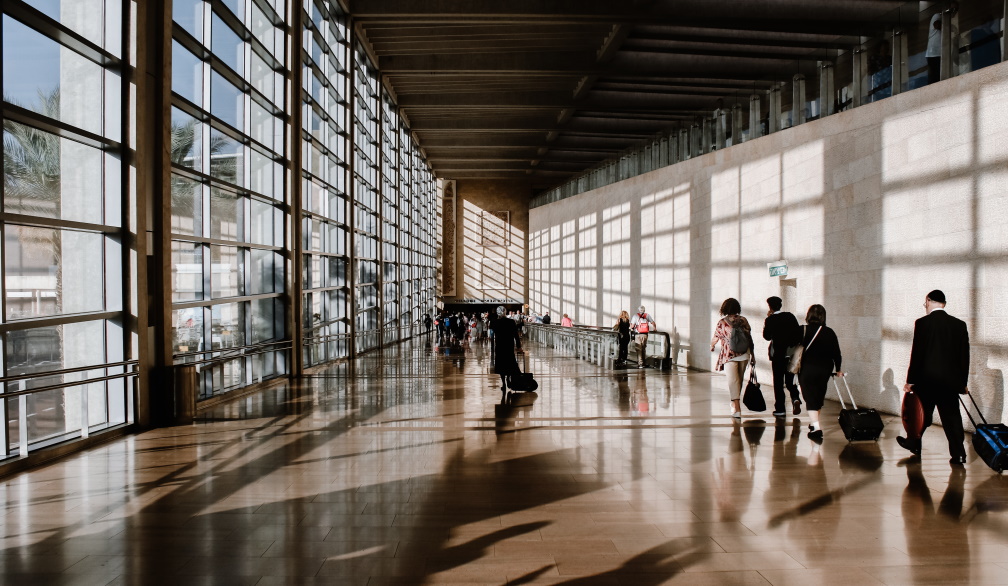 New data reveals eye-watering increase in international business travel in the last six months

New data from Australia's leading travel management provider for SMEs has uncovered a resurgence in international business travel six months on from the initial border reopening in November last year.
April saw the biggest growth in international flight bookings – a 135 per cent increase on November 2021 when the international border opened in NSW, and 75 per cent on January and February this year.
The data also reveals the most popular international destinations for travel and the industries that are travelling the most.
Corporate Traveller Australia, Flight Centre Travel Group's flagship travel management provider for SMEs, analysed its travel bookings from 1 January 2022 – two months on from Australia's initial international border reopening – to 1 May 2022.
During this period, international flight bookings across Australia's states increased significantly. South Australia saw the largest increase in travel bookings departing from the state, at 204 per cent from January to end-April 2022.
Bookings out of WA increased by 135 per cent, while Victoria saw a 116 per cent increase in bookings, NSW by 109 per cent and Queensland 105 per cent.
Tom Walley, Global Managing Director at Corporate Traveller, says: "Despite the fact that full capacity for international flights isn't slated to return until next year, we're seeing a significant demand for international travel from SMEs.
"As the world reopens, businesses and travellers are forging international relationships again to help increase their sales, expand into new markets, and source new partnerships. This will help drive the recovery of many industries in Australia and help improve our local economy."
Popular international travel destinations for businesses

The Corporate Traveller data also uncovered five of the top 10 international destinations businesses are travelling to the most, with North America proving the most popular region for travel.
Bookings to Canada have seen a significant increase six months on from the initial international border reopening in November: flight bookings grew by 277 per cent from January to end-April 2022.
Travel bookings to the UK increased by 73 per cent, while the United States also proved popular, with bookings soaring by 71 per cent. The United Arab Emirates also ranked highly, experiencing a growth in bookings by 56 per cent.
Bookings to Singapore have been slightly slower to take off, increasing by 40 per cent in the same period. Mr Walley believes this is likely due to the travel restrictions Singapore had in place until 1 April, whereby the country then removed its testing and quarantine requirements for fully vaccinated travellers.
Tom says: "I anticipate international flight bookings will continue to soar month on month. As Singapore continues to relax its travel restrictions and requirements further, I expect SME travel bookings to catch up to other destinations.
"Travel to Europe is also likely to surge, as businesses look to combine their travel to the UK and Europe, potentially booking longer stays for their employees to make the most out of their travel and help drive the company's sales and revenue.
"The introduction of direct flights to major cities such as New York and London in the next few years will also spur an increase in demand and advance flight bookings to these destinations."   

The industries travelling internationally the most
Mr Walley says that Corporate Traveller has also seen early green shoots of international travel in the last few months across several industries, namely essential industries that continued travelling domestically in the last two years.
International travel bookings between January to end-April 2022 shows the finance industry has been travelling the most, increasing its bookings by 224 per cent.
Next is the medical industry, with a 103 per cent increase and then the construction industry, with a 60 per cent increase. Businesses in the consulting industry are also resuming international travel strongly, with bookings increasing by 50 per cent.
The technology and mining industries have similarly experienced a healthy international travel revival, at 46 per cent and 25 per cent, respectively.
"The finance industry saw the most impressive increase in travel, as a large part of the industry would have largely relied on international video meetings during border closures, and re-booted its travel programs this year," Mr Walley said.
"We believe other industries such as medical and construction – while growing their travel healthily in the last few months – were already maintaining their essential travelling and, as such, saw smaller increases this year.
"Throughout the year we're likely to see other industries rebound their travel, including manufacturing, IT, and education.
"Australia is also in the midst of a post-election transition to a new Government which is likely to see travel by Government employees increase significantly to continue to strengthen relationships with our international counterparts."