It's time to add climate change and net-zero emissions to the RBA's top 3 economic goals
Written by

Toby Phillips, Public Policy Researcher, University of Oxford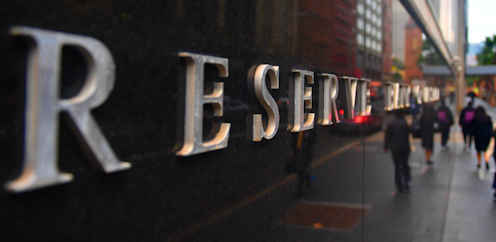 Increasingly, climate change is at the centre of government decision-making.
This year's federal budget devoted pages to an examination of the fiscal impact[1] of climate change; Treasury has established a climate change modelling unit[2]; and it'll be front and centre of next year's intergenerational report[3].
Yet it is still nowhere near the centre of the deliberations of Australia's Reserve Bank – one of the nation's most important economic decision-making institutions.
The Reserve Bank's enabling legislation is the Reserve Bank Act 1959. That 63-year old legislation requires the bank to make decisions that are directed to the "greatest advantage of the people of Australia[4]" in three specific areas:
the stability of the currency of Australia

the maintenance of full employment in Australia

the economic prosperity and welfare of the people of Australia
The first objective is interpreted in an agreement signed by the treasurer as aiming to get "inflation between 2% and 3%, on average over time[5]".
The second and third aren't clearly defined in the agreement, leaving most of the focus on the first.
Climate given second-order status
While it is beyond doubt that the third objective – "economic prosperity and welfare of the people of Australia" – includes a liveable climate and a sustainable environment, not spelling this out relegates climate and sustainability to second-order status as the bank makes decisions.
In a submission to the independent review[6] of the bank, set up by the treasurer and due to report in March, I put forward an argument for adding a fourth objective along with my colleagues from the Centre for Policy Development[7]:
an orderly transition to, and maintenance of, net-zero greenhouse gas emissions, and management of climate-related risks and opportunities
Should that be seen as too much of a change, we suggest a fallback: adding the word "sustainability" to the existing third objective, making it refer to
the economic prosperity, sustainability and welfare of the people of Australia
In addition, our submission asks the government to include in its written directions[8] to the bank a statement setting out the government's view of the ways in which the bank's objectives relate to climate change.
What's the climate got to do with the bank?
Read more https://theconversation.com/its-time-to-add-climate-change-and-net-zero-emissions-to-the-rbas-top-3-economic-goals-194068