Earlypay introduces Low Doc cash flow solution
Written by

Tess Sanders Lazarus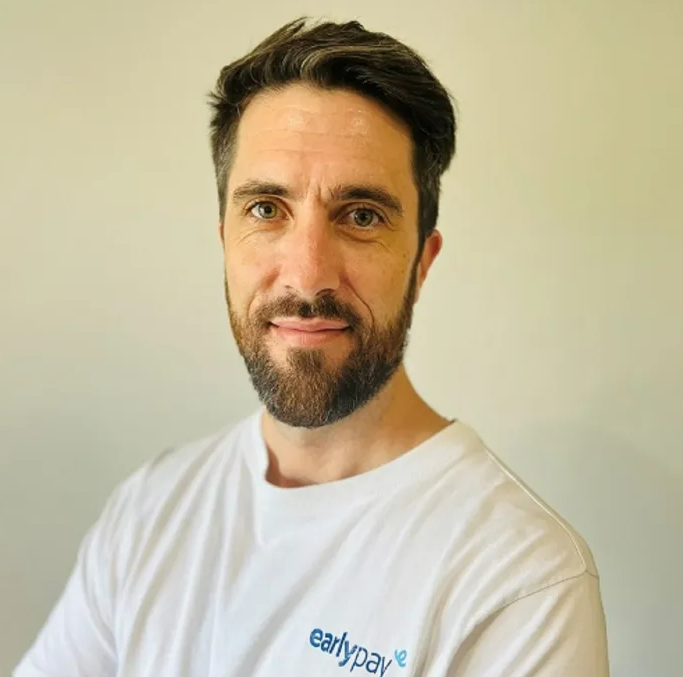 Leading Australian business finance solutions provider, Earlypay, has introduced the country's first AI powered Low Doc Invoice Finance product which provides pre-approval in as little as two hours to assist businesses of all sizes improve cash flow by tapping into the cash locked in their customers' unpaid invoices. Earlypay launched the product this month and is already experiencing high levels of enquiry.
According to Lee Trego, head of growth for Earlypay, businesses are facing an unprecedented maelstrom of late payers, rising interest rates, supply chain delays, soaring costs of doing business, labour and skills shortages and global market volatility.
"Despite the issues businesses are facing, Australia's economy is still strong however businesses need help to sure up cash flow during these unprecedented and volatile times. Our new Low Doc Invoice Finance product will enable more businesses to access the financial assistance they need without being forced to jump through undignified and time intensive hoops simply to unlock funds from their own invoices," Trego said.
"Many businesses don't want to take out traditional loans, or their credit score has been so badly affected by the pandemic that they are unable to secure finance.
"This is where Invoice Finance becomes the country's star performer for businesses that need help getting funds in the door quickly.
"Invoice Finance enables businesses to unlock the revenue in their unpaid invoices in order to generate cash upfront. The only collateral that is used as part of the process is the invoices themselves.
"Business owners don't need to put up the house or give away equity. Invoice Finance is even ideal for businesses with tax debts or other trading challenges. Our new Low Doc Invoice Finance product will now assist even more businesses."
Earlypay's new Low Doc cash flow solution enables businesses to unlock cash from customers' unpaid invoices within 24 hours. In addition to speed of access, the new solution provides businesses with the ability to access up to $500,000 with minimal information required.
"Given the pressures facing certain sectors of the economy, we are offering industry-specific automatic pre-approval. These industries include manufacturing, transport, wholesale, labour hire, equipment hire and security services," Trego added.
"These industries are in need of support to help them deal with urgent cash flow issues and an unprecedented rise in late payments.

"A recent report by Xero has highlighted that late payments are continuing to blow out across the country. On average over 50 percent of all invoices sent by businesses to customers are being paid late by an average of 23 days. For some industries, these figures are much worse.
"While bigger businesses have the capacity to soak up these late payments, small businesses with lower cashflow do not and as a result they urgently need assistance to deal with the challenges being thrown at them.
"Debtor management is a time intensive activity and one that needs to be undertaken with care and courtesy. This is the other benefit of Invoice Finance. Not only does it get cash in the door fast, it also takes burdensome debt collection activities off the hands of businesses so they can focus on delivering and growing their business.
"Onboarding is simple and fast. For businesses that use Xero or MYOB, we are able to integrate their accounts software with our user friendly platform enabling fast payment and easy follow up with their customers for payment."
Trego also explained that given the rise in demand for multi-product finance solutions, Earlypay will now exclusively offer Equipment Finance alongside cash flow lending solutions.
"By making this change, this will enable us to help more businesses with more flexible solutions across our suite of offerings. It is clear from our clients, when used in unison, both solutions support sustained business growth."
Trego states that COVID has created an extraordinary and unusual set of trading circumstances for businesses and that it will be the businesses that act quickly to sure up cash flow that maintain a healthy business and succeed over the next 24 months, and be well prepared should the world be impacted by any further black swan events.
About Earlypay
Earlypay is an ASX listed (ASX: EPY) provider of business finance that has experienced year on year growth since its inception in 2001. Earlypay provides a number of key services, including Invoice Financing, Trade Financing, Equipment Financing and Foreign Exchange Services.