7 Essential Tips to Learn to Manage Finances Efficiently
Managing your money effectively can be a difficult thing to do for many people. Just because you're making money doesn't mean that you should spend it without having a plan. Managing your finances is all about creating a plan for your money and sticking to it. From investing it to simply save it, there is a wide range of different things you can do to manage your money.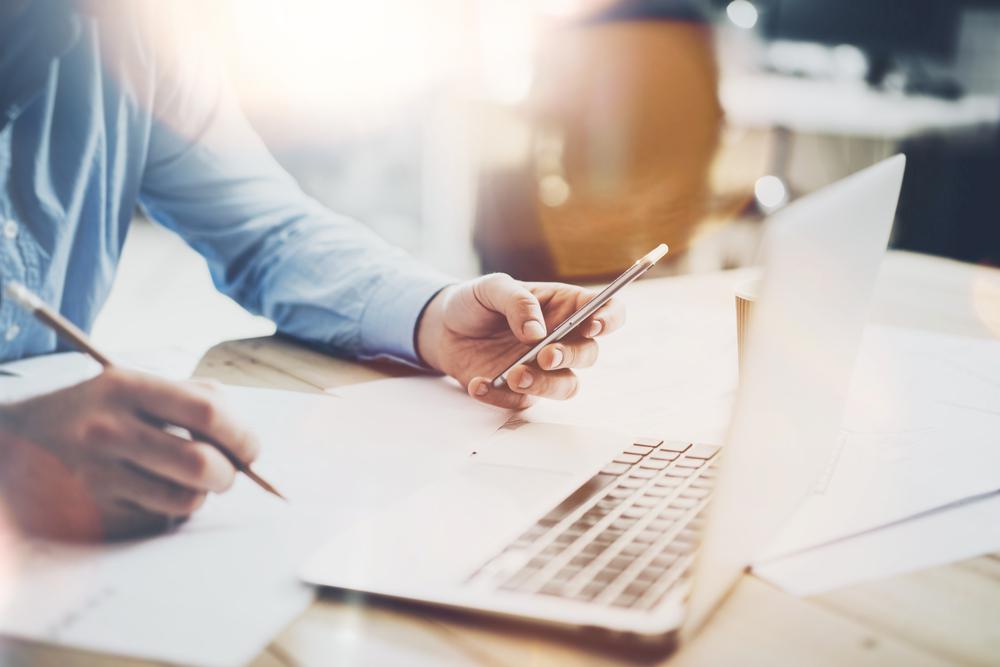 People who are great at managing money tend to be really good at knowing the basics. If you learn these seven essential tips to efficiently manage your money, you will find yourself more financially stable and possibly even retiring early.
Maintaining a balance between the incomes & expenses
One of the simplest and most obvious tips is learning how to maintain the balance between your income and your expenses. Your income is the money that you're taking home when you get paid and your expenses are things you need to pay for. Your expenses should never exceed your income. Dividing your income up to fit your expenses and having leftover money should be what you aim to do.
This can be done by reducing your expenses. One great way to reduce expenses is to look at everything you've purchased in the last month and decide what you can do without. It might be something as simple as not buying coffee every day. This extra money you're saving will go a long way.
Keeping an emergency fund
Building and keeping an emergency fund is another great way to efficiently manage your money. It's suggested that you have three to six months worth of your expenses saved in a savings account that you don't touch. This money is in case anything ever goes wrong and you need money immediately. It will be available to you for any kind of emergency, from car issues to bills.
Having an emergency fund is crucial because it's money that you don't have to wait to get in your hands and it won't put you in debt. Some people save more than six months in emergency money just to be safe.
Availing various insurance for home and car
Researching the best ways to get insurance is a great way to reduce expenses and protect the assets you already own. Doing your research for the best kind of car insurance and home insurance that suit your needs is crucial in managing your money. Call around and find places that can both fit your budget and your needs. Insurances will work with you to get your business.
Proper financial planning
Proper financial planning can go along way in managing your money efficiently. You could do it yourself or hire someone to do it for you. If you don't feel like taking the time to plan your finances then it might be wiser to hire someone else who will know how to manage your money. However, if you don't want to pay the expense of hiring someone else then you should learn how to manage your money yourself. This means tracking your expenses and planning out goals with your income.
If you're not sure where you can put your money to build interest and develop better credit, then it might be beneficial for you to at least have a meeting with a financial consultant. This consultant will give you guidance on what and where you can put your money to make it grow. To learn more about financial planning, visit website.

Invest in stocks
Investing in stocks is a traditional way to make income by putting money to work for you. Many people who invest in stocks have the ability to retire early because their investments pay them everything they need to live from. Steadily adding money to your investment account is a great way to secure your financial future. Make sure to do your research on this subject before investing though. Of course, stocks aren't the only investment opportunity that people have nowadays, especially with the boom of the cryptocurrency markets.

Invest in real estate
Becoming a homeowner is a great way to secure your finances in an asset. Property nearly always appreciates over time and you can become a landlord if you own more than one property. Landlords can make a lot of passive income just by collecting a rent check every month. Investing in real estate is a great way to accumulate income and make your money work for you.
High-interest savings account
Opening high-interest savings account for your money to grow in is another way you can make sure you're managing your money efficiently. High-interest savings accounts accumulate much more money than normal accounts. The more money you contribute to a high-interest savings account, the more you can expect in return. The best part about these kinds of accounts is that you don't have to worry about any risk involved with your money.