An unemployment rate below 4% is possible. But for how long?
Written by

Jeff Borland, Professor of Economics, The University of Melbourne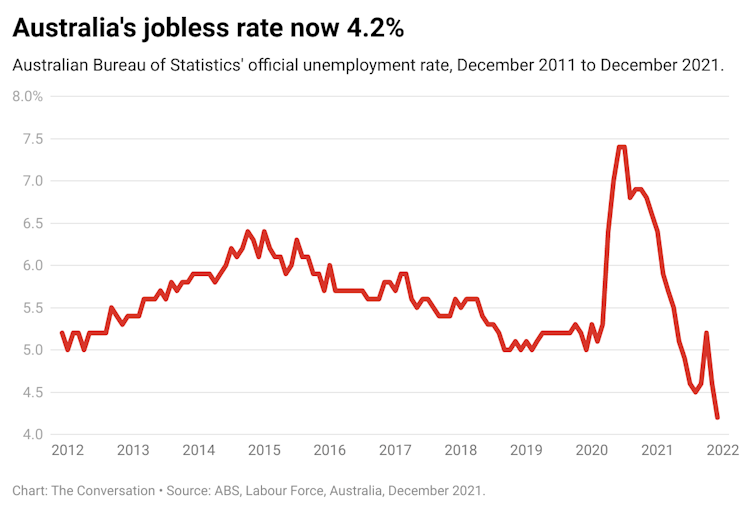 It would be nice to think Australia's low unemployment rate – now 4.2%, the lowest since August 2008 – is here to stay.
We've been waiting a long time to see this. In the decade before the onset of COVID-19 the jobless rate hardly moved. In March 2010 it was 5.4%. Ten years later, in March 2020, it was 5.3%. In between the lowest the rate was to 4.9% - and then just for two months.
Read more https://theconversation.com/an-unemployment-rate-below-4-is-possible-but-for-how-long-175618