it's too early for the RBA to pull the trigger on interest rates
Written by

Richard Holden, Professor of Economics, UNSW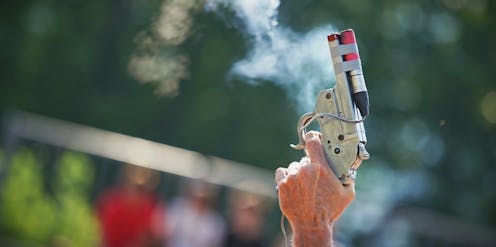 Inflation is picking up in Australia, and there is considerable speculation about what the central bank will do with interest rates in 2022.
The Consumer Price Index[1] figures out this week show prices over 2021 rose 3.5%[2]. That increase reflected big jumps in some prices – such as transportation costs, up 12.5% – while other prices fell – such as communication (down 0.5%) and clothing & footwear (down 0.3%).
These large differences across categories are why the Australian Bureau of Statistics also reports a less volatile measure of price changes known as the "trimmed mean". That rose by 2.6% over the past year – in the middle of Reserve Bank of Australia's target range of 2-3% inflation.
The trimmed mean is what the RBA tends to focus on, and will surely be a key topic at the central bank's first board meeting for the year, next Tuesday.
Read more https://theconversation.com/vital-signs-its-too-early-for-the-rba-to-pull-the-trigger-on-interest-rates-175827