5 Things Couples Should Focus on Doing Before Starting a Family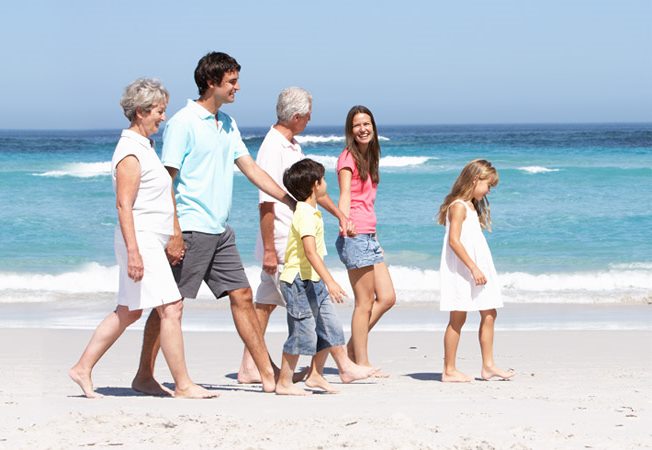 You may be ready to take the exciting leap into parenthood. But before that happens, you want to make sure you understand everything you're signing up for. Having a meaningful conversation with your significant other is an excellent place to start.
As you begin to entertain the idea of having children, there are some things to keep in mind.
Here are five things you should focus on doing before starting a family.
1. Make Sure You're Both on the Same Page
No relationship is perfect, but it'd be helpful if you and your spouse had the same goals in life. You both should know how you wish to build your future together.
Questions you may want to ask another before starting a family are:
Is life too good to change and have children?

How many children do you want to have?

Do you want to live in the same city or move eventually?

Can you both contribute to putting money aside for children?
Having the same goals in mind will eliminate disagreements down the road. Nothing is guaranteed. Your spouse may get a job in a new city, and you both may have to decide whether to move, for example. But agreeing you're committed to raising a child together is what matters.
A child must have a stable environment to live and grow up in. So, having two parents who love and support one another is vital.
2. Set Yourself Up Financially
How are your finances? To have a child, you should be all set financially. That doesn't mean you have to have a three-figure income to provide for them. But it would help if you had a steady job and paycheck coming in regularly.
Besides having a job you can count on, you should also have some savings. One day, your child may want to go to college. Having an egg nest now and that you continue to contribute to will allow them to follow their dreams.
3. Consider Getting Life Insurance
You may want to consider getting life insurance.
If you want to give your family protection when you die, having life insurance is necessary. Life insurance will ensure your spouse and children are all set if you should die before they do. In other words, they won't have to worry about selling your house and other valuables due to your lack of income.
If you're curious about different life insurance policies available, many sites offer reviews on their site. Physicians Thrive, for example, explains the pros and cons of Banner Life Insurance for physicians.
There's no doubt about it; life insurance puts your mind at ease. You know that your family will get taken care of if you die unexpectedly. And it also provides comfort to your family if they depend on you financially.
Of course, having savings set aside for your family is vital. But life insurance can kick in when it's needed the most is essential too.
4. Have a Strong Support System
Having a child takes a lot of work. So, if you have a support system besides your significant other, it'll make things a lot easier.
When you have a newborn, you'll be up all hours of the night. So having a friend or family member you can turn to for a break is ideal.
Of course, that's not to say, as a couple, you can't handle it alone. But it's nice if you have friends and family nearby that are willing to pitch in.
As your child grows older, having a support system will come in handy then as well. For example, you may need a babysitter once in a while. But, more than that, getting advice from someone you trust can make your role as a parent more manageable.
5. Make Sure There's Enough Room in Your House
You should also make sure there's enough room for a little one in your home. If you're in cramped quarters already, then it may be wise to move before having children. You don't want to end up having a baby when there isn't enough space to move about the house.
It'd be wise to move far enough in advance of getting pregnant. Otherwise, it can be hard on the mother if she's pregnant during the thick of moving.
Be happy with your home and feel settled when you bring a baby into the world. It'll make raising a child a lot easier.
Conclusion
Now that you understand some factors to consider, you should be able to weigh better whether you want kids. Get everything set up now, so you'll be good to go when it comes time to have children.
That way, due to your preparation, it'll be a lot easier when a baby decides to make its grand entrance!