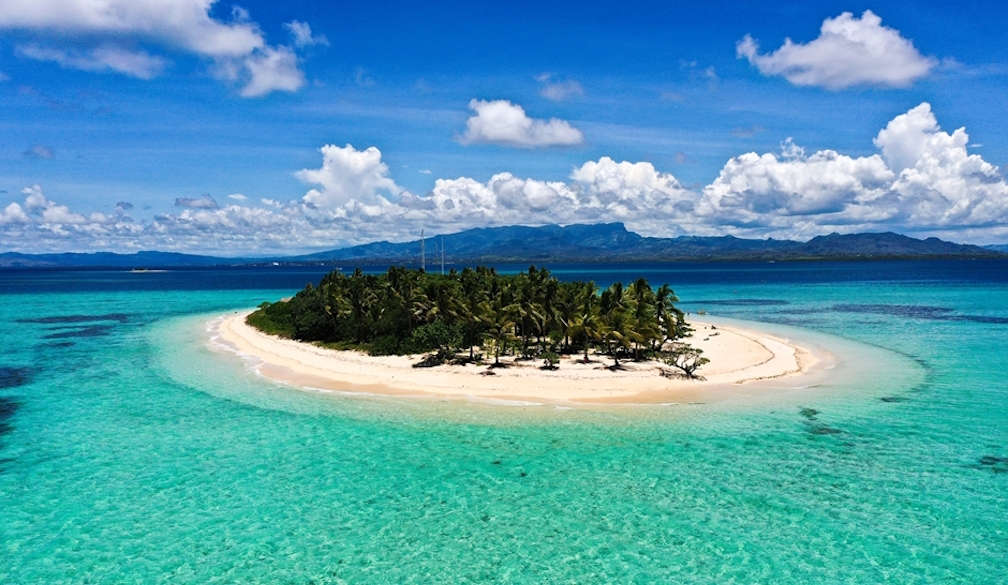 IHG is set to bring its flagship Crowne Plaza brand to Fiji for the first time following a major signing with Wailoaloa Hotel. Opening in late 2023 following a multi-million dollar refurbishment, the Crowne Plaza Fiji Nadi Bay Resort & Spa will convert from its previous life as Pullman Nadi Bay. The existing 324 rooms will be refreshed, with the brand new two-bedroom family rooms and ocean facing king suites. The resort will also include a new day spa with 6 double treatment rooms, and seven dining outlets including a lobby bar, whiskey bar, all-day dining restaurant, Italian restaurant, Beach Club and a Nightclub.
OUTRIGGER Fiji Beach Resort have unveiled the first look of its multi-million resort refurbishment. Having commenced in October 2022, Phase One of the refurbishment comprised of 16 renovated premium Bures, and the creation of a new "Premium Ocean View' room category, consisting of the 46 original "Lagoon Wing" rooms. Phase Two is currently underway and will be completed in stages, with the upgrades taking place in the main accommodation wings, remaining Bures and selected public areas including the main buffet restaurant and lobby.
Recognised for their resilience in promoting sustainable and responsible practices, OUTRIGGER Fiji Beach Resort and Castaway Island, Fiji are the first resorts in the South Pacific to be awarded Green Seal certification. Issued in December 2022 and January 2023 respectively by global non-profit organisation Green Seal, the certification ensures that a product or service meets a set of rigorous performance, health, and environmental criteria.
After shutting down for renovations in Jan/Feb 2023, Namotu Island have introduced 'The Cobalt Suite', a luxurious addition to the Namotu Villa. The spacious suite elegantly designed with natural stone and mahogany timber has a large private balcony offering uninterrupted views of Namotu Lefts. Accommodating couples, friends and families of up to 4 persons, the Cobalt suite boasts a large private lounge area and bathroom. Additionally, Namotu have introduced the 'The Cobalt'; a 32ft luxury World Cat. Perfect for guests and others who want to charter a stable and comfortable vessel for fishing, surfing or exploring the Mamanuca Islands.
Nukubati, the South Pacific's first solar-run resort, has taken the next step in its commitment to sustainability by embracing regenerative tourism. The resort, which was previously an eco-luxury private island retreat for couples, has undergone a transformation to become an exclusive Dive Resort. Guests will now have the opportunity to dive the World's third-largest barrier reef system, The Great Sea Reef.
Plantation Island Resort announced the development of a new retail precinct, which will enhance the guest experience and add a fresh dimension to the resort's offering. This dynamic and vibrant space will house an array of retail options, including a booking office for tours, and will feature Plantation Island Resort's first-ever ice cream parlour. Construction of the new precinct began 20 February and is set to open early June 2023.
Six Senses Fiji reopened on March 1, 2023 after a month of refurbishment. Their jungle gym and fitness center have extended to provide more space for group classes, and a new treadmill and rowing machine has been added. All villas and residences have had a maintenance refresh with floor and deck re-staining, bathroom painting, deep cleaning, and soft furnishing upgrades and replacements. The Tovolea Bar and Restaurant has extended its shaded outside cover for sunny days.
VOMO Island Fiji have introduced their newest weekly event, 'Beach Club Thursdays' at their adults-only venue, The Rocks Bar, from FJ$490pp. On arrival you will be greeted with VOMO's signature 'Rocktail'. Swim in the infinity pool, nibble on their grazing menu of delicious cuisine, dine poolside or at a cabana, relax on a sun lounger, and enjoy music all day long. VOMO has also appointed its first resident onsite Marine Biologist, Laisenia "Lai" Rokoua. Lai is incorporating several of the property's sustainability initiatives into the guest experience, including coral planting, coastal clean ups, species identification, and more.
Guests at Savasi Island Resort can now enjoy treatments at their new spa and wellness facility. Converted from a spacious three-bedroom villa, the facility is centrally located on the island and nestled within lush, landscaped gardens. It features a spacious welcome lounge, two couple's treatment rooms and outdoor decks with ocean views. Standout treatments include the 'Fijian Bobo Massage', a unique, traditional massage delivered with cold pressed oils infused with tropical flowers that hydrate and nourish the skin, and the 'Island Facial', a powerful hydrating boost to skin with uniquely Fijian botanical extracts.
InterContinental Fiji Golf Resort & Spa launched its honeybee project by installing ten beehives in the Engineering gardens, each containing approximately 60,000 bees. Led by the Resident Beekeeper, Simione Neirube, the project aims to provide a haven for the bees and assist the resort to sustainably producing honey for consumption by its guests.
Sheraton Resort & Spa, Tokoriki Island are offering new experiential activities. 'Yoga at Sunrise' is a yoga experience held at the resort's highest peak. Using fresh herbs and fruits straight from the resort's Chef's Garden, the resort regularly features a signature 'Garden to Glass' upcycled cocktail-making masterclass.
TOURS & ACTIVITIES
Captain Cook Cruises have announced the arrival of luxury expedition cruising in the form of the 114-passenger MS Caledonian Sky. The spacious, boutique ship has 57 elegant ocean view suites, many with private balconies, Alfresco and a la carte dining, and an expansive sky deck. The MS Caledonian Sky will charter to Fiji's otherwise unreachable Lau Islands, remote north plus the Yasawas, and Mamanucas. Captain Cook Cruises have also launched a deluxe 'Tivua Private Paradise' half-day experience from Denarau. From FJ$419, guests will depart Denarau on a highspeed transfer to Tivua Private Island, welcomed with a glass of bubbles, and spend the morning enjoying the island's enormous expanse of aqua-blue water, endless white sandy beaches, 500 acres of coral, and gorgeous lush gardens.
Seventh Heaven Fiji, a luxury floating platoon surrounded by pristine turquoise waters, have launched an exclusive overnight experience. This offering combines luxury glamping, decadent dining, and pure relaxation in the middle of the ocean. The experience includes private hire of Seventh Heaven overnight, all-inclusive food and beverage, a cocktail making class, 7-course sunset dinner, sunrise champagne breakfast, one massage per person, a private snorkelling tour, an iPad loaded with movies and a gift pack. Available for up to six adults, prices start from AUD$3,495 per night
Part of the Barefoot Collection, new tour operator Barefoot Shark Encounters offers a range of safe and exhilarating Fiji shark encounters for snorkellers, divers, and introductory divers. These Fiji shark encounters include accommodated Island Resort Shark Dive Packages and 3 different day trip options all departing from Port Denarau.
Talanoa Treks celebrates their 10 year anniversary in 2023 with a new 'Highland Escape' itinerary. Launched on 27th May, the 3 day and 2 night experience takes travellers to the centre of Viti Levu, in an area steeped in history. Stay in remote villages, trek along rugged trails with guides from local communities, and enjoy cooling rivers and big views.
Transferring to island resorts after arriving in Fiji have become a lot easier. SeaFiji have launched fast boat transfers from Nadi International Airport, direct to the Mamanuca Islands. SeaFiji Direct is the fastest and most convenient way to travel to the Mamanaucas, with travellers arriving at their destination within an hour of leaving the airport.
FOOD & BEVERAGE
Radisson Blu Resort Fiji have opened their new restaurant Teppanyaki, headed up by Chef Akulia Moceilau who specialises in Japanese culinary arts. With Teppanyaki as the only Japanese-themed specialty dining on Denarau Island and a limited seating of 6 guests at a time, this dining experience is guaranteed to be exclusive and authentic.
'Taste of Levant' is the latest addition to Six Senses Fiji's themed dinner nights at RaRa Restaurant. It is hosted on Mondays, and joins 'Taste of the Curry Leaf', Taste of Italy', 'Taste of Asia', and 'Fijian Lovo Night'.
Sheraton Fiji Golf & Beach Resort have introduced a 'Feet In Sand Ritual' at its premier restaurant, the Tatavu Grill & Bar. Based on the traditional Fijian custom of taking one's shoes off before entering a home and enjoying barefoot dining in community gathering's, guests are invited to do the same and dine with "Feet In Sand". The experience continues after dinner, as guests enjoy a luxurious, floral footbath to rinse off their sandy feet, before wearing their shoes again.
Fiji Marriott Resort Momi Bay have launched new signature products. Featuring three newly built oceanview cabanas beside its premier Fish Bar restaurant, guests can relax with a spa cabana massage, including a glass of sparkling wine by day and indulge in an exquisite, romantic four-course cabana dinner. Their 'Momi Bay Veuve Clicquot Picnic' can be enjoyed at any outdoor venue around the resort.
OTHER
Fiji Airways has announced the launch of a new direct flight route between Canberra, Australia and Nadi, Fiji, commencing in July 2023. The new route will operate twice a week on Tuesdays and Fridays from July 21st to the end of September, and three times a week from October onwards.