Growing Consumer Confidence Fuel Surge in Advance Bookings for European Waterways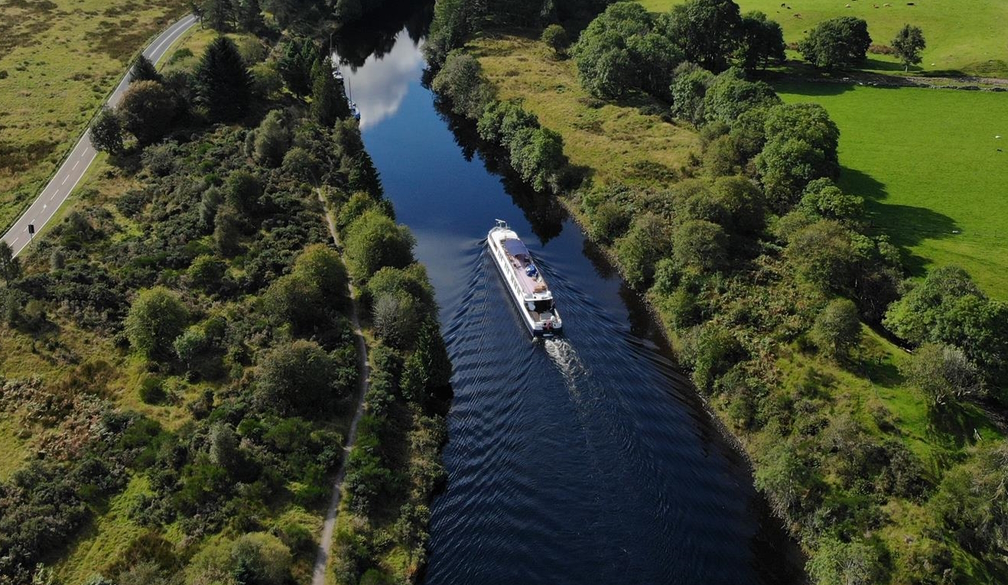 With the pandemic in the rear-view mirror and popular destinations open to international visitors once more, travellers are increasingly confident about booking their dream vacations years in advance. It's benefiting companies like European Waterways, a luxury hotel barge cruising specialist, which is reporting up to 25 percent increases in advance bookings compared to pre-pandemic levels.

"Whether you call it 'revenge travel', 'Fear of Missing Out', or simply a reflection of pent-up demand, our cabins and charters have been selling faster and more consistently through 2023, with our program already 80% full. We are also busier than ever taking bookings for 2024 and 2025," said Derek Banks, managing director of European Waterways.

Hotel barging is becoming increasingly popular with travellers seeking experiences that immerse them in the natural and cultural attributes of destinations. Banks said that European Waterways is well-positioned to welcome these travellers. The company's small, intimate vessels cruise through some of the world's most picturesque countryside, some with spectacular and unspoiled views that have not changed for centuries.

European Waterway's daily excursions introduce guests to elegant estates, castles, wineries, and unique, local personalities ranging from aristocrats to canal lockkeepers and gardeners – who might share a meal or afternoon tea or offer guests a private tour while regaling tales of old-world lore and traditions.

"These are the types of in-country cultural immersions that travellers are seeking now as they finally emerge from their pandemic 'lockdowns'," noted Banks. "And they are European Waterways specialties!"

Raising a Glass
The Burgundy region of France is world-renowned for its exquisite wines and elegant vistas that are steeped in romance and history.  European Waterways' flagship hotel barge, the eight-passenger Renaissance, cruises one of the country's oldest canals, the Canal de Briare, which connects the Rhone and Saône rivers and Seine valleys. The cruise treats passengers to a  countryside dotted with sophisticated chateaux, quiet villages, and the rolling limestone hills of Sancerre, which many claim produce "the ultimate French Sauvignon Blanc."

Among cruise highlights is a wine tasting at La Perriere winery, known for its Sauvignon Blanc and Pinot Noir. There is also a cooking demonstration at the privately-owned Château de La Bussière called "the fisherman's castle", after its extensive collection of fishing-related artefacts. Another highlight is a cruise across Gustave Eiffel-designed aqueduct over the River Loire and the seven-lock flight at Rogny-Les-Sept-Ecluses, which is listed as a national historic monument.
In addition to its classic cruises on the Upper Loire and in Western Burgundy, Renaissance offers themed cruises for families, sports enthusiasts and wine lovers, among others.

A Higher Ground
The Scottish Highlands are among the most iconic and most dramatic regions of the world, with a fascinating history that has inspired countless works of literature and art, and today continues to attract millions of visitors every year. Its striking natural vistas and deep-water lakes – or lochs – have earned it a designation as one of the "Best of the World" destinations in 2023 by National Geographic.

One of European Waterways' newest vessels, the purpose-built 12-passenger Spirit of Scotland features an open-air upper deck, ideal for admiring the beauty of the region as the vessel cruises the spectacular Caledonian Canal. An incredible feat of engineering that opened in 1822, the canal runs from Inverness to Fort William, passing picturesque villages and serene lochs that include the famous Loch Ness.

Itinerary highlights include a falconry demonstration on the banks of Loch Ness; a tour of Dalwhinnie whisky distillery, followed by a private tasting; visits to castles such as the iconic Eilean Donan, mysterious Urquhart, and Cawdor, with its colorful gardens. Among the memorable outings is a tour of the Culloden battlefield, where in 1746 British government troops defeated the forces of Prince Charles Edward Stuart, as he attempted to reclaim the throne as the rightful king.

In addition to the classic cruise, the Spirit of Scotland offers themed cruises for families and golf enthusiasts, as well as garden cruises and whisky trail cruises. 
About European Waterways
Hotel barging is a boutique, unique experience that offers an immersive and all-inclusive "gentle voyage of discovery" focusing upon the culture, history, fine wine, and gourmet cuisine of the cruise regions. Founded more than 40 years ago by Derek Banks and John Wood-Dow, European Waterways was among the first to operate on the Canal du Midi. Their efforts helped to ignite a new niche travel industry that proved instrumental in the revitalization of Europe's intricate network of scenic canals and inland waterways as tourism destinations.
For more information visit
www.europeanwaterways.com
.