Baz Luhrmann's ELVIS expected to inspire travel for new generations of fans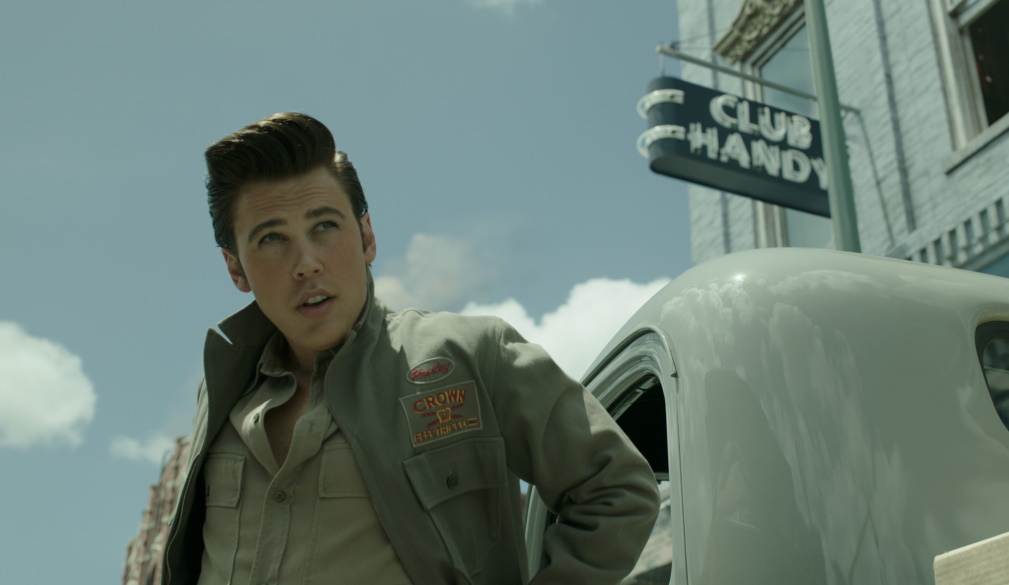 Home of Blues, Soul and Rock & Roll, the city of Memphis has grown some of the biggest names in music history. Today, one of the city's most celebrated talents and global icons, Elvis Presley, has his life story retold in cinemas across Australia and New Zealand with the highly anticipated release of Baz Luhrmann's ELVIS. 
Luhrmann recreated Memphis on Australia's Gold Coast, but you can visit the real locations in Memphis, Tennessee, where Elvis spent his childhood, got his start as a recording artist and lived throughout his career. Each of the set designs were carefully researched and created to resemble several locations in and around Memphis that witnessed pivotal moments in Elvis' rise to fame. 
To celebrate the film's release, Memphis Tourism, in partnership with Baz Luhrmann's ELVIS, has launched a dedicated microsite for film fans to learn more about Presley's Memphis, with itineraries, trip ideas and information about Memphis locations depicted in the film, as well as the city's musical influences that enabled Elvis to naturally meld country music with early rhythm and blues and gospel—what would later be labelled rock n' roll. 
Key Memphis locations in the film, that travellers can visit in Memphis today, include:
Sun Studio:

 

The film contains scenes at Sun Studio, the label where Elvis cut his very first track, transforming it into one of the most famous recording studios in the world. Take a

 

tour of Sun Studio, and even hold the mic that Elvis sang into when he finally gathered the courage to step through the studio's door after driving past countless times. The studio launched the careers of many top musicians, including Johnny Cash, Jerry Lee Lewis, Carl Perkins, B.B. King, Roy Orbison and Charlie Rich. Located just a mile from Beale Street.
Beale Street:

 

In the film, Elvis occasionally retreats to the comfort of friends and live music at clubs along Beale Street– which was just over a mile from Lauderdale Courts, Elvis' boyhood apartment in downtown Memphis. This exterior set, created on location in Suntown Landfill, Queensland, was one of the biggest and most complicated to build" says supervising art director Ian Gracie, "Beale Street took 12 weeks to build initially." Like Graceland, though, "The set itself sat wrapped in plastic for almost a year." The references for Beale Street were all historical and one of the first requirements was that the street be constructed on a slope, as it was at the time. Due to the action in the scenes, however, some compression, geographically, had to be factored in when erecting the hero buildings, such as the proximity of Lansky's to Club Handy. Memphis visitors today can walk Beale, lined with dozens of bars and clubs, to soak in the sights and sounds just like Elvis did, see his tribute at the Memphis Music Hall of Fame and take a picture beside his larger-than-life statue at Elvis Plaza.
Lansky Brothers:

 

A family-owned clothing retailer that helped to create Elvis' signature style, he shopped at the original 126 Beale St. store which opened in 1946. By the mid and late-1950s, Presley was buying a majority of his clothing from here. Now, Elvis fans and fashionistas alike can find

 

Lansky Brothers inside The Peabody Hotel, still owned by the family whose patriarch helped create Elvis' look.
B. B. Kings Blues Club:

 

One of the closest friendships seen in the film is between Elvis and B.B. King, whom Elvis goes to for advice. King is portrayed in the film not only as a musician, but as a shrewd businessman, a role he would continue to fulfill throughout his lifetime. Visitors to Memphis today can visit the original iconic

 

B.B. King's Blues Club

 

for a fill of live music, classic BBQ and signature drinks, located at the top of Beale Street.
Graceland:

 

All architectural details included in the film were based on blueprints that the set designers accessed from the Graceland estate. We see it from the exterior when he first arrives at

 

Graceland

 

in 1957 with his parents after he's just bought it, and then with the interior design influence developed throughout the two decades that followed until his death. Luhrmann felt it was very important to display the house as it is seen now, open to the public and on display, as that is the way it is most remembered today. At Graceland, visitors can tour the house and grounds, including the famous 'Jungle Room', Presley's meditation garden, and see his jet planes parked in the grounds, including the 'Lisa Marie' that he bought from Delta Air Lines. The upstairs of the property to this day remains only accessible to the Presley family. Across from Graceland is the 200,000 square foot

 

Elvis Presley's Memphis, an entertainment complex filled with museums, exhibits and immersive experiences, shops and restaurants, for visitors to "follow the path that Elvis took, surround themselves with the things that he loved, and experience the sights and sounds of the city that inspired him". See Elvis' famous pink Cadillac parked up among other hot rod cars owned in Presley Motors, the new dedicated Elvis Presley Automobile Museum.
The Beauty Shop:

 

Played by Australian actress Olivia DeJonge in the film, Priscilla's style and its development over the years is front-and-centre. Priscilla had her classic hairstyles coiffed at

 

The Beauty Shop Restaurant halfway between Graceland and downtown Memphis. Today, visitors can pop in for lunch, dinner, cocktails or weekend brunch.
Tupelo, Mississippi:

 

Two hours southwest of Memphis across the state border, a number of local tor companies offer

 

a day trip

 

to Elvis' birthplace. To fully immerse in Elvis' early influences, see the home he lived in as a young boy – one of the few white designated houses in a Black section of Tupelo, Mississippi. Of Elvis' childhood home, Luhrmann referenced in the film production notes that this was "where, along with a group of neighbourhood friends, he absorbed the music of both the local juke joints and the Pentecostal revival tents. As he grew up, he fused this with his love of country music. Parker had no ear for music whatsoever, but he was absolutely struck by the effect Elvis's whole package had on young audiences. As the Colonel says in the film, 'It was the greatest carnival act I had ever seen.'" 
Other noteworthy locations to include on an Elvis-inspired tour of Memphis include The Arcade, one of the oldest diners in Memphis where Elvis was a regular customer and ordered his favourite toasted PBJ sandwich; the Overton Park Shell Auditorium where Elvis gave his first paid concert in July 1954, and check out the historic marker at Humes High School. 
Explore more of Memphis here: www.memphistravel.com
Baz Luhrmann's ELVIS, now showing in cinemas. www.elvismovie.com.au