Is It Worth Paying Extra for Motorhome Keyless Entry?
Written by

NewsServices.com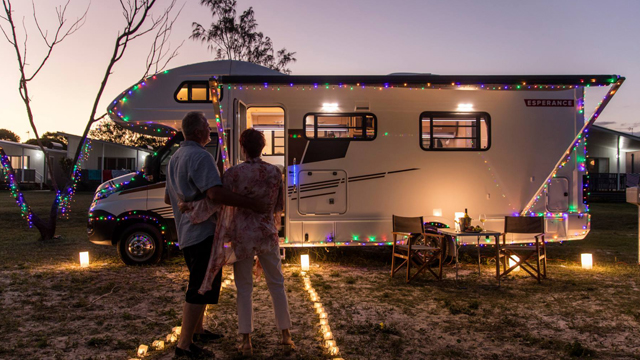 Because motorhomes are a regular target for thieves, and owners will not always be present to keep an eye on their vehicles, every motorhome owner should prioritise their vehicle's security. As a result, motorhome owners should be willing to put money into protecting their large investments.
Installing a keyless entry lock on your vehicle's doors is one of the many security precautions that may be implemented. Traditional motorhome locks cannot match the protection provided by these little gadgets, hence they are gaining popularity. This post will discuss why getting a keyless entry lock for your vehicle is a good idea. Please read all the way to the end for additional interesting details.
What Are Keyless Entry Locks and How Do They Work?
These are customised locks that the motorhome owner can configure to open and lock the vehicle using certain PINs. To lock and unlock the vehicle, these locks do not require standard keys. Some keyless locks, on the other hand, come with traditional keys in case the motorhome owners forget their PIN.
Why Are Keyless Entry Locks So Expensive?
Keyless locks are an excellent investment for your motorhome's door for a variety of reasons. Here are a few of them:
Maximum security is ensured: The problem with typical locks is that they are built to have minor variations, making it more probable that another motorhome's key will open your vehicle. With keyless locks, however, the differences are very high because each RV owner programming a unique OIN that can be used to unlock their vehicle. As a result, the chances of another PIN unlocking your vehicle are slim.

It can be integrated into the security system of your RV: Keyless locks can be integrated into the security system of your motorhome. When an unauthorised individual tries to enter the vehicle, it sets off the alarm. You may also use your mobile phone or other gadgets to keep an eye on your vehicle from afar and manage who has access to it.

It gives you complete control: Traditional locks don't provide you complete control over who has access to your vehicle. With a keyless lock, however, you have complete control over who has access to your vehicle. While keeping the master key, you can programme the locks to have separate keys (PIN) (PIN). This ensures privacy since you may instantly delete the key you supplied to another individual in order to gain access to the car while keeping your master key.

It eliminates the need to carry a physical key: There are times when you can't bring your keys with you because you don't want to lose them. Keyless locks allow you to take your keys with you everywhere you go without danger of misplacing them. Because the only way you can lose a key is if you forget your PIN, some keyless locks come with real keys that allow you to override the lock's programming.
What Are Keyless Entry Locks and How Do They Work?
A separate power source, such as a battery or the motorhome's power supply, powers these lock systems. To function, they require a constant supply of electricity.
Conclusion
Keyless Entry locks are the best motorhome locks for ensuring your vehicle's safety. The reasons behind this are best explained in the details above. This post also explains why you should get keyless entry locks.
New and Used Motorhomes
View our range of new and used motorhomes for sale.
QLD: New Gold Coast Motorhomes / Used Gold Coast Motorhomes
NSW: New Sydney Motorhomes / Used Sydney Motorhomes