How To Plan Your Trip To The UK
Written by

NewsServices.com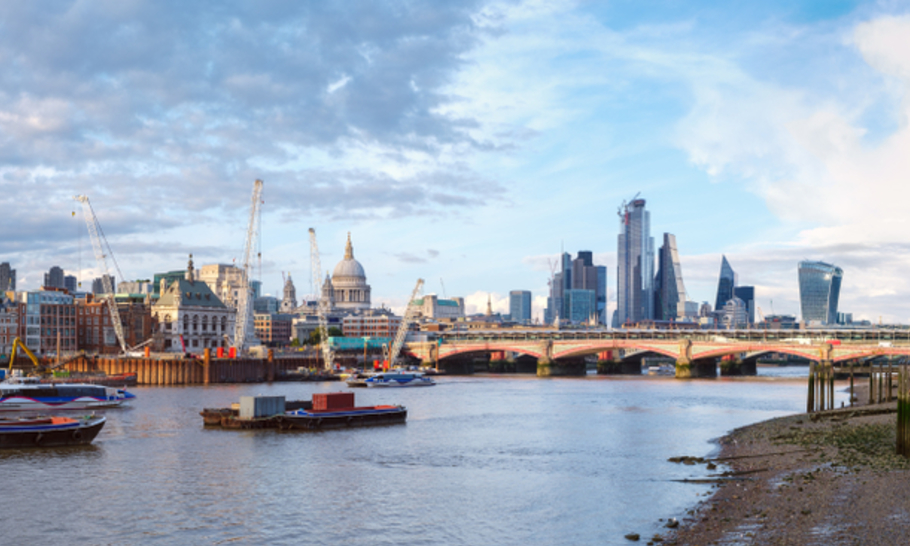 Travelling abroad is a great feeling. You get to see new places, meet new people, eat delicious food, and travel to your heart's content. The United Kingdom is one such place that should be on everyone's bucket list. The UK has plenty to offer for tourists, students, residents, and people wishing to work and live there.
Planning your trip to the UK is a great way to start your holiday or work. Most people prefer migrating to the UK for work and residency, while many prefer studying and then immigrating. Either way, it is best to have everything ready in advance, so you do not have issues later. The most essential aspect of planning a trip is to ensure all your paperwork and documentation is in order. Most people have problems applying for visas since they may be stopped at customs and immigration (if the paperwork is incorrect). When applying for a visa to the UK, it is best to consult immigration lawyers located in Cambridge to help smoothen the process out.
Without further ado, let us look at how to plan your trip to the UK.
Best Time To Visit:
Always check the season and weather before planning your trip. There are four major seasons in the UK. They are Spring (March, April, May), Summer (June, July, August), Autumn (September, October, November), and Winter (December, January, February). The UK sees seasonal showers all year round, so it is best to be prepared for light rain. When booking tickets and making reservations, it is best to visit in months suitable for you.
Temperatures are usually cooler as you travel northward towards Scotland, Wales, Northern England, or Northern Ireland. However, you should always be prepared for a chill in the air. With the variable weather, it is always prudent to carry a sweater and an umbrella. We suggest Spring as the best season to visit since there is a profusion of colourful flowers on the hills, and you can see a variety of crocuses, daffodils, and tulips.
Set A Budget:
As with any trip, it is crucial to set a budget. If you plan to spend an extended time in any of the major cities like London or Manchester, there is a chance your trip would veer towards the expensive side since hotels and food are expensive. There are several ways to budget for your trip, even if you plan a long journey to London. You would, however, have to search for budget accommodation, and make the benefits of the free transportation and discount cards and passes to see the major tourist attractions in the city.
For accommodation, you could opt for the countless B&B's, homestays, boutique hotels, and more to fit your budget. However, when travelling in the cities, it is best to select accommodation within walking distance of public transport like trains, buses, and coaches.
Plan your Itinerary:
Once you know when you want to visit, where you wish to stay, and how much you would like to spend, it is best to start making an itinerary. Start with considering which airport is best for the start of your trip, and make arrangements for your airport transfers before you start booking hotels. Depending on your country of origin, you may select from a wide range of UK airports for your ideal travel destination.
Plan your itinerary (keeping in mind the current Covid-19 pandemic scenario), and make your travel bookings accordingly. Before you finalize, try to contact the events or places to ensure that they are open for visitors. You should also check what social distancing norms they have and whether they need a vaccine certificate. It is best to have all the information beforehand, so you and your travelling companions are safe.
Some great places to visit in the UK are:
London: The capital has excellent tourist attractions, great shopping districts, and fantastic places to eat.

The Cotswolds: You should plan at least 2-3 days to visit this scenic area.

Bath: With its stunning architecture, Roman baths, and teahouses, Bath should be on everyone's bucket list.

York: York is picturesque and just perfect for a stop between Edinburgh and London.

Southwest England: Cornwall, Dorset, and Devon are excellent for walks along the beach, beautiful coastline, tiny villages, and gorgeous countryside.

Oxford and Cambridge: People inclined towards academia should definitely visit these fantastic educational cities and breathe in the excellent student culture.

Lake District: The Lake District is ideal for walkers, people wanting to settle, and nature lovers.