Women in Wine: Breaking Down Barriers and Celebrating Success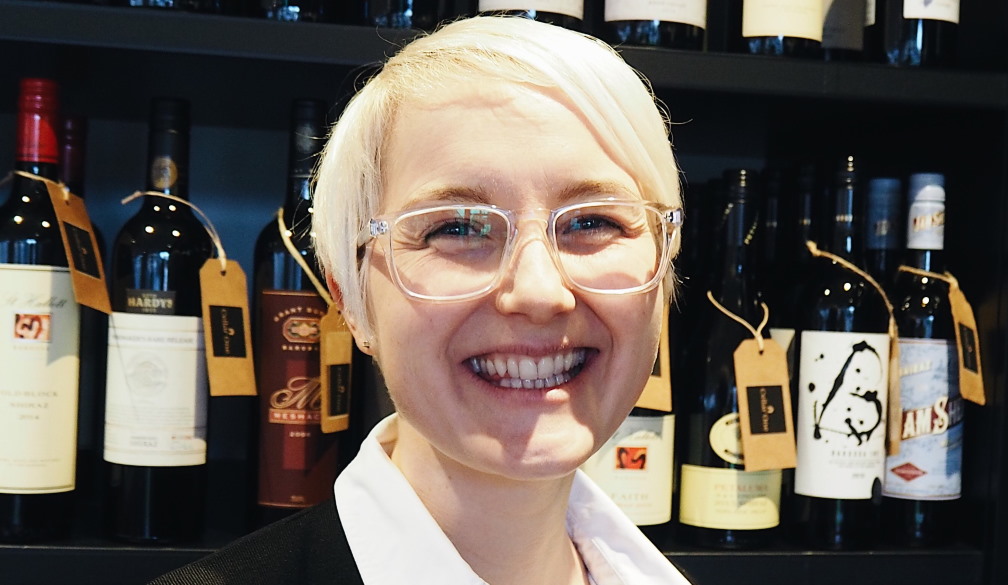 Celebrating the theme for this year's International Women's Day, #choosetochallenge, we heard from three leading women in wine about what they took away from 2020 and what they #choosetochallenge in 2021.
In a year that started with bushfires and ended with China Tariffs, 2020 was undoubtedly a tough year for the Australian wine industry. However, in the face of adversity comes resilience. We spoke with three leading women from Accolade Wines to how they approached the challenges of 2020 and continue to achieve, inspire and drive industry innovation.
For Caroline Thompson-Hill, Managing Director at Accolade Wines, she found that keeping perspective through hardship was the most useful thing she could do. "I learnt a huge amount throughout the year, but one piece of advice I reminded myself of often was 'control the controllables'," Caroline said. "We will always face challenges, but we need to direct energy into what we can actually do / change / effect."
With 17 years' experience in the drinks industry – mainly in wine – Caroline brings a range of leadership, innovation, commercial and customer skills to her role of Managing Director at Accolade. Leading Accolade Wines European commercial business, Caroline's role requires a strong focus on customers and consumers. With such extensive experience in leadership, it is unsurprising Caroline's pragmatic attitude is contagious.
Anjanette Murfet, Chief People and Communications Officer at Accolade, is a fellow leader at Accolade that shares Caroline's vision. "For me, the biggest lesson for 2020 was that we cannot control everything!", said Anjanette. "Sometimes external events or forces will significantly change our plans. The challenge is how do we adapt quickly and try to make sense of that change."
With over 15 years' experience in Communications and Human Resources, and three years in the wine industry, Anjanette brings leadership and strategic communication skills to the role of Chief People and Communications Offer at Accolade. Responsible for building a global internal and external communications strategy, Anjanette's key role is to support and elevate Accolade's ambitious growth agenda.
For Sandy Mayo, Chief Marketing Officer at Accolade, the challenge of working from home in 2020 presented a unique opportunity to work collaboratively in more vulnerable and intimate ways. "No woman is an island has never been truer," said Sandy.
With 25 years' experience in the drinks industry – 13 of these in wine – Sandy brings leadership, commercial and strategic marketing skills to the role of Chief Marketing Officer at Accolade. Sandy works closely with Caroline and Anjanette to elevate Accolade's wine brands and contribute to the successful execution of Accolade's growth strategy.
Despite being occupied by the unique challenges of 2020, Caroline, Anjanette and Sandy still found time to drive innovation within Accolade Wines and the wider industry.
"I set myself two challenges when I was appointed Managing Director at Accolade Wines – to make the wine industry more sustainable and to make the wine industry more diverse," Caroline said. "There is no better company than Accolade Wines to drive the shift, as a leading global wine supplier."
For Sandy, understanding Accolade's consumers was a key priority for 2020. "Being the best partner were can be for our customers is important to the innovation processes, as well as giving our consumers what they are looking for," said Sandy.
For Anjanette, the health and wellbeing of Accolade's teams were a key priority. "I am a running enthusiast and I am passionate about the value of taking care of your physical and mental health to promote a positive mindset," said Anjanette. "It helps us perform at our best, at work and home, so I'm challenging myself (and my teams) to move every day."
In the spirit of Accolade's can-do attitude, Caroline delivered on one of her major career goals to make the wine more sustainable by taking Accolade Europe Carbon Neutral in 2020.
For Anjanette, working in Vintage has been a career highlight. "Seeing that whole process through and the final production of wine is pretty amazing."
Sandy shares Anjanette's excitement and passion for working in wine. "Wine is a category easy to fall in love with," Sandy said. "The endless learning means there is always another wow moment around the corner."
Caroline, Anjanette and Sandy's incredible achievements in 2020 truly embody #choosetochallenge.
Female leadership and success at Accolade are testament to their commitment to quality, innovation and passion across the business. Caroline, Anjanette and Sandy, among all other women at Accolade, are integral to ensuring Accolade's wines rank among the world's most recognisable and loved brands.