UNSW Founders 10x Accelerator Program opens applications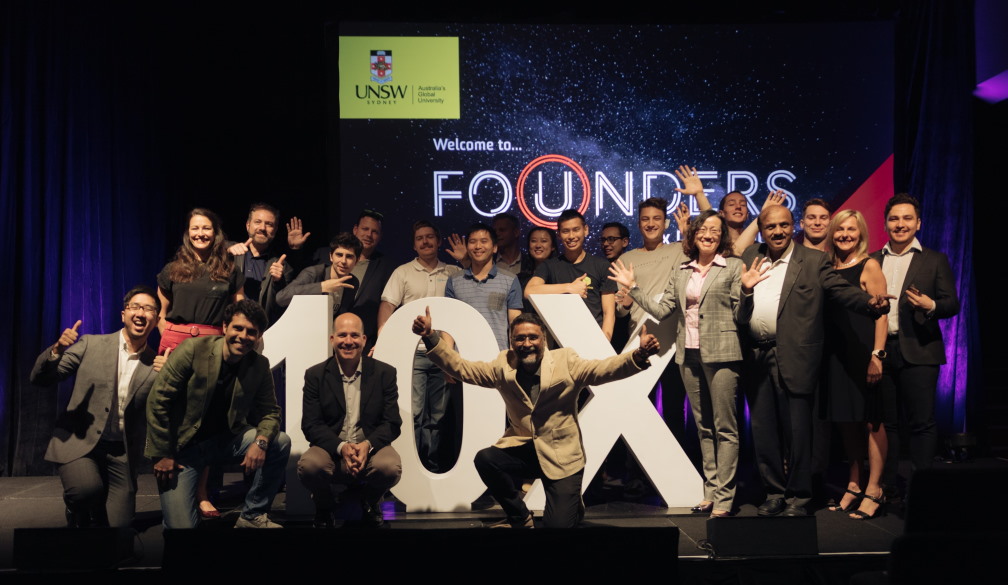 The University of New South Wales (UNSW) has today announced applications are open for its highly regarded Founders 10x Accelerator program. The launch comes at a positive time for the startup community with this year poised for innovation success after the coronavirus crisis disrupted nearly every facet of life through 2020. In all the chaos, company priorities shifted; the way people worked changed; and lifestyles were uncertain.
With the eye of the pandemic storm now having subsided, Sydney's startup scene is primed and ready to fuel post-pandemic growth. The Founders 10x program, which is UNSW's flagship startup accelerator program, is tailored to work with high-potential tech enabled startups to help them get to the point where they are 'investment ready'.
"We're looking to invest in high-quality startups that are ready to take the next step in their growth journey. The program has a tremendous track record for driving startups to the next level, to the point where they attract significant investor interest," said the program's Director of Entrepreneurship, David Burt. 
"We're excited to see the innovative business ideas that have emerged from the shift in priorities last year and are looking forward to helping support these founders so they can bring these visions to life," he added.
Since inception, 41 startups have participated in the program and over 300 mentors and industry experts have supported the program. Former participants have attracted the attention of the international investor ecosystem and have been propelled onto the international stage, following the completion of the accelerator program.
Former participants include:
Aerologix: Australia's 'Uber for Drones' raised $1.5 million within a few months of completing 10x.

Pearler: The online stockbroking platform succeeded in raising $650,000 in private investment and attracting Gen Z "finfluencers".

Contactile: A world-first revolutionary tactile sensory technology which gives robots a human sense of touch and the ability to use their hands just like humans do. The startup has been named NSW Startup of the Year, iAwards, semi-finalist of Asian Entrepreneurship Award 2020 and winner of the Deep Technology Award at Tech 23.
The Founders 10x program is run in two phases. All teams accepted into 10x will first participate in the 5-week 10x pre-Accelerator, and up to 6 teams will be selected to advance to the 10-week 10x Accelerator. 
Startups accepted into the 10x Accelerator program will receive $20,000 in seed funding in a SAFE agreement and 10 weeks of accelerated learning from industry and startup experts, as well as ongoing PR support. 
Program participants will benefit from; access to leading industry experts and other founders, including one on one meetings with Entrepreneur-in-residence, Trevor Folsom; tailored coaching and practical advice; networking and peer-to-peer support to build confidence; validation of their business idea and the opportunity to build, refine or scale their business model; the opportunity to pitch their startup to investors at the 10x Demo Night; and membership to the UNSW Founders Alumni program for ongoing mentorship and support. 
Applications for the Founders 10x program close 12th of April. For more information, visit the website.

About Founders 10x Accelerator
Launched in 2017, Founders 10x Accelerator program is tailored for high-potential technology enabled startups who are founded by current UNSW students, staff or alumni. The industry agnostic accelerator is specifically designed to get founders investment ready.