Rocketing your Startup with simple and savvy digital marketing strategies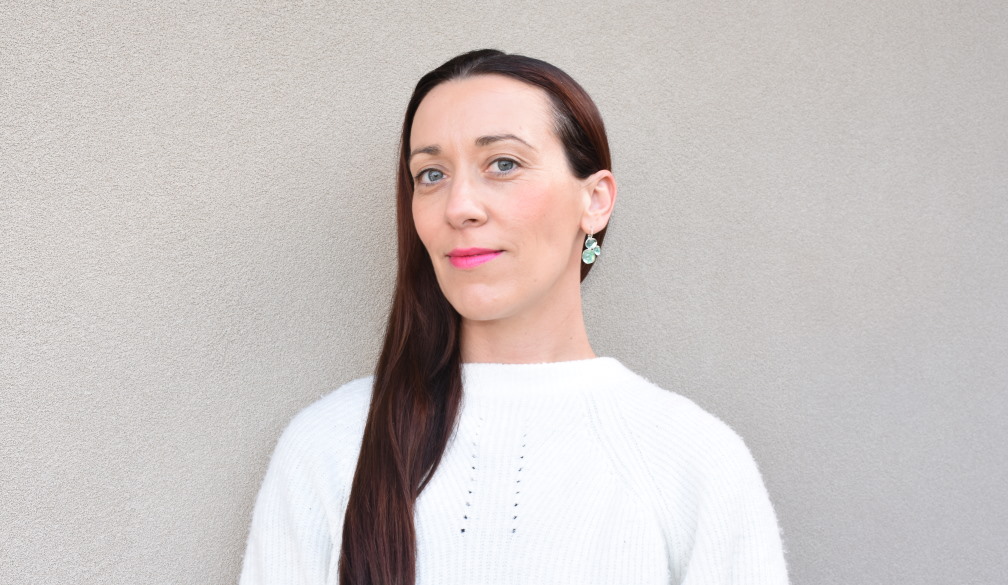 Developing and nurturing your startups' digital strategic purpose has never been as important as it is now. But for many Australian start-ups and SMEs, not knowing where to begin and understanding the urgency and importance are the big questions they face, and often, fail to answer.
But for leading digital marketing strategist and co-founder, Hat Media, Joana Inch, 36, author of the newly-released Go To Market, she is confident that her new book will equip businesses with the tools, resources and knowledge to not only dip their toe into digital marketing, but embrace it with vigour.
Inch says that the most common danger for startups is that they don't take the time to work on the marketing foundations which encompass figuring out their niche, clarifying their message and building their buyer journey map and touch points. They just dive right in with what has been sold to them as "Growth hacks".
"Startup founders are forward-thinking innovators, but often fail when it's time to go to market. Their most significant challenge is to identify the ideal consumer for their business, clearly communicate the benefits and uncommon offering of their business and implement consistent, growth-driven campaigns that will fill a predicable recurring pipeline." Joana says.
In Go To Market, The Marketing and Scaling Blueprint for Start-ups, Joana guides businesses through the best practices for taking your product to market triumphantly. "You've gone through the creative process and you have your minimal viable product, so what is the next stage? In Go To Market, I go through the steps for a business to take so they not only save money, how to invest their digital marketing spending wisely and be profitable in the process."
Joana examines a suite of topics in Go To Market including nailing your niche, constructing your buyer journey from awareness to customer, discover the best digital marketing channels to use for your startup, creating a predictable regular pipeline, scale and then going global.

Go To Market provides proven practical and uncomplicated strategies, where startups need not feel daunted by the process but rather, have a renewed wave of enthusiasm as they dive into the market with confidence.. In the book, Joana shows that with digital marketing, you can work smarter rather than harder, with startups reaping the rewards in the short to long term.
"With more than 15 years' experience and success in implementing these go-to market strategies, I am massively confident that they work – but you just have to invest the time to work on the process to see it convert into a winning formula.
"I recommend that while you are heavily involved in the process, work with trusted experts who know all the nuances in the digital marketing world so you can have complete faith that your campaign will run seamlessly and successfully."
Jarne Elleholm, Consultant at Copenhagen Life Science Advisors – Connecting Science to Market, says "Working with startups in the pre and early commercialisation phase, I found Joana Inch's book "Go to Market" very valuable and a good update on my knowledge, especially in digital marketing and I agree very much on the need to 'nail your niche'. Being many things to many people is not effective."
"From the outset, it is all about clever planning, and regardless if you are a tech startup or a successful SaaS, embracing a robust digital marketing plan will undoubtedly elevate your business from small, inconsistent pockets of success to a steady wave of growth and exposure."
Visit https://www.amazon.com/dp/1781335036/ RRP $15.99
https://hatmedia.com.au/ - https://www.linkedin.com/company/hat-media-pty-ltd/ -
About Hat Media
Established in 2010, Hat Media is a growth driven digital marketing strategy company, dedicated in serving SaaS and Tech start-ups in the B2B space. Hat Media helps businesses by implementing digital growth strategies and solutions that are proven to create and scale predictable recurring revenue.
Hat Media's expertise is with HubSpot, LinkedIn, Facebook and the Google suite of tools to best achieve client objectives from increased sales, leads, brand awareness and consumer engagement.
About Joana Inch
Joana Inch has dedicated 15 years to the digital marketing space, 10 of which have been spent as a founder of a digital marketing agency based in Manly Beach, Sydney, Australia.
Her true passion lies in the Tech and SaaS space, helping enterprise clients and start-ups alike cut through, scale and grow through new and innovative digital strategies.
Joana runs regular events and webinars on Selling SaaS and Marketing Automation for Microsoft for Start-ups and has launched an online learning course to help early day start-ups gear up to go to market.