13 years strong: Elevate Communication celebrates with client wins, key senior hires and a refreshed brand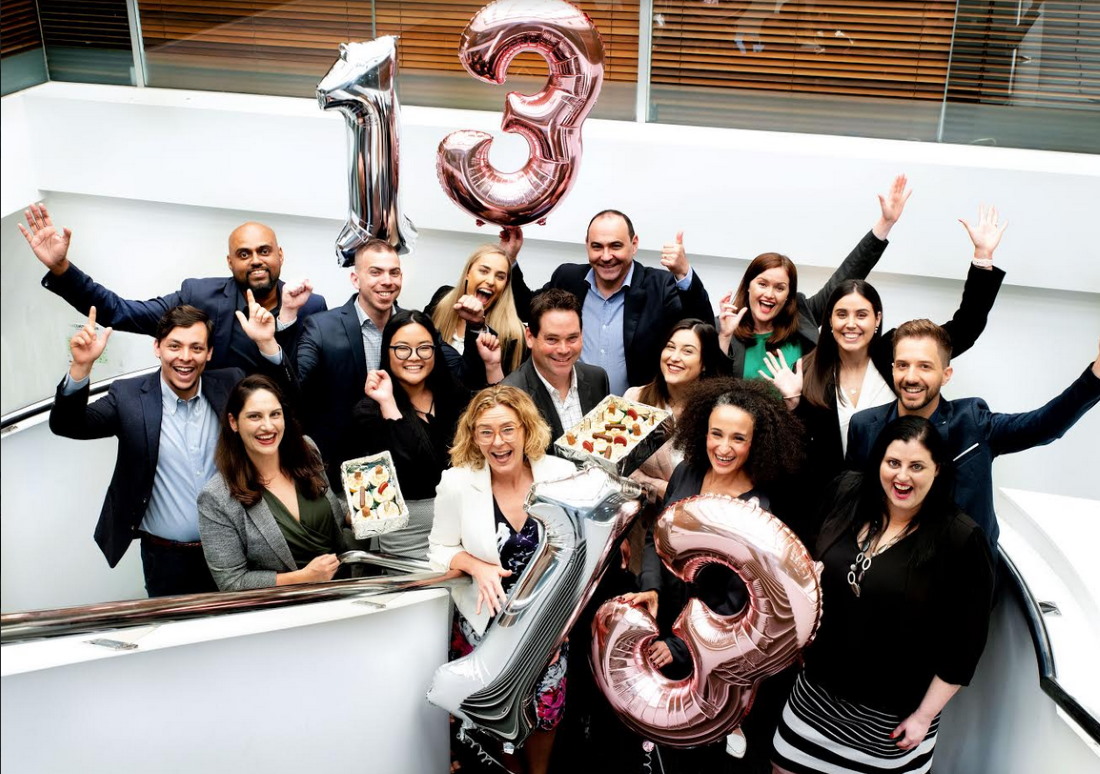 Brisbane strategic communication agency, Elevate Communication will celebrate its 13th birthday this Friday 13 November, boosted by significant senior staff hires, a number of impressive client wins and a new look.
While many consider Friday 13th as unlucky, for Elevate it marks 13 years that have been anything but. The multi-award-winning consultancy – named Best Small PR Agency by the PRIA through 2017-2019 – will celebrate the anniversary by reflecting on 13 years of business growth, as well as welcoming key new clients and talent.
The agency today announces a spate of recent client wins including Babcock Australasia (following an intensive competitive agency pitch process), Battery World Australia, Macforce Australia, Cura Day Hospitals Group, among others.
Commenting on the wins, Elevate's Founder and Managing Director Mel Deacon said: "To be welcoming businesses of this calibre into our portfolio, especially in 2020's uniquely challenging business environment, is testament to the strength of Elevate's offering, and the exceptional skills of our team. I'm equally proud to continue to partner with long-term clients, like Bondor Metecno Group, who we have supported for over 10 years."
In the past three months Elevate has made three significant hires, each with a wealth of international agency experience, including General Manager Mai Aristoteli.
"Mai's experience in leading teams and growing agencies across the UK and Australia will add enormous value to Elevate's team of 15 experienced ex-journalists, corporate communication and digital marketing experts, as we further evolve and grow in the years ahead," Mel said.
Mel said she thoroughly enjoyed growing Elevate over the past 13 years, even through 2020 with its challenges presented by COVID-19.
"Like so many businesses, COVID-19 made us re-evaluate how we work, and streamline our communication processes as we moved into an online, remote working environment," she said.
"We engaged with industries that were resilient during these challenging circumstances, and helped our long-standing clients to navigate the disruption that 2020 has brought. Working smarter, we were able to overcome the tougher months and are looking forward to a strong end to 2020 and an even stronger 2021."
Elevate will also celebrate its 13th birthday with a brand refresh.
"Our new look reflects how Elevate has evolved since its beginnings, including the evolution of our team and the clients we support and will position us well for the next 13 years," Mel said.
"I've been proud to lead Elevate's growth into a full-service communication agency that began by servicing clients in Queensland in 2007 to now delivering comprehensive PR, corporate communication and digital marketing programs to a diverse range of clients across Australia and internationally.
"We're excited to take our new identity in our continued delivery of dynamic services to current and future clients, while providing our team members a place to thrive."
For more information on Elevate Communication and to check out the new brand visit https://www.elevatecom.com.au


ABOUT
Elevate Communication, based in Brisbane, is a strategic communication agency that partners with clients to grow their brand and protect their reputation. Elevate's full suite of services makes the agency a preferred partner for companies that are hungry for a genuine slice of the market share and to be positioned as industry leaders.