Commvault Launches Metallic™ SaaS-Based Data Protection in Australia and New Zealand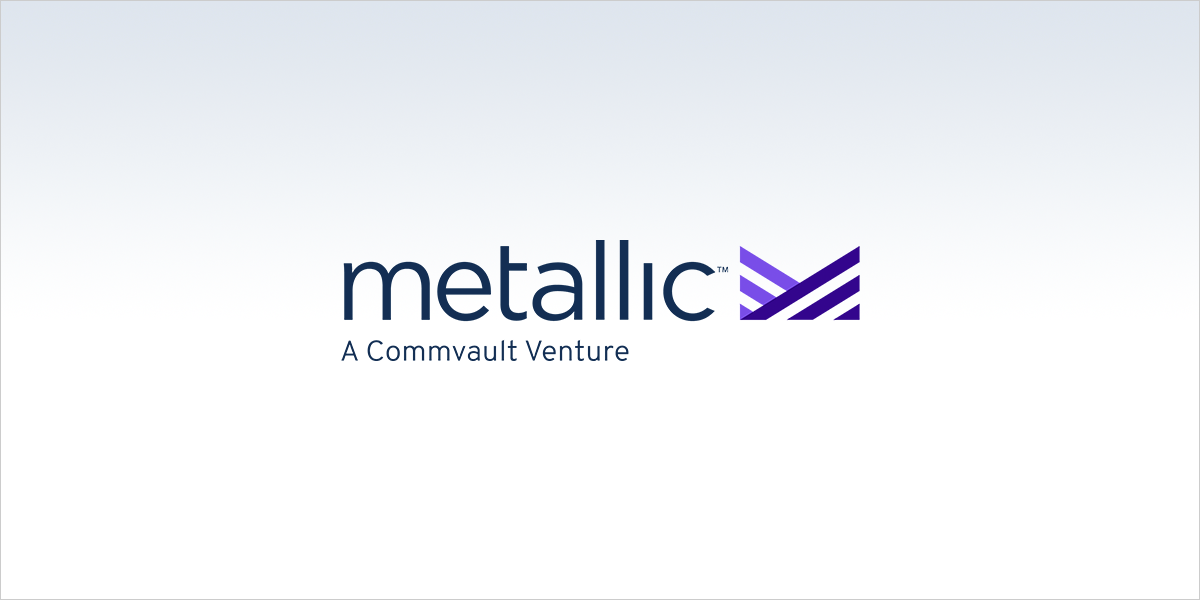 Commvault (NASDAQ: CVLT), a recognised global enterprise software leader in the management of data across cloud and on-premises environments, announced today the availability of Metallic SaaS Backup & Recovery in Australia and New Zealand (ANZ). This marks the first global expansion for Metallic, a Commvault venture, outside of the North America. Metallic delivers a new SaaS portfolio of proven enterprise-grade data protection solutions that better enable companies to protect their data with an affordable, low-maintenance, scalable and flexible platform whether their data sits on premises or across hybrid and cloud-based environments.  
Australia and New Zealand continues to be a priority market for Commvault, as cloud adoption across the region leads global averages. According to Gartner, in 2020, Australian spending on public cloud services is expected to grow 18.3 percent, compared to 17 percent globally. Gartner also predicts that software as a service (SaaS) will be the largest market segment with a forecast to reach $116 billion worldwide in 2020 due to the scalability of subscription-based software. 
Callum Eade, Vice President and Managing Director of the Asia Pacific and Japan region for Commvault, commented, "We are proud that ANZ is the first global launching pad for Metallic outside North America. Our customer base in ANZ is mature and has shown to be early adopters of the latest technology developments. We know they will be keen to embrace the simplicity and flexibility of our new SaaS offerings, whether they are enterprises looking to protect Office 365 user data, or midmarket companies backing up VMs or databases." 
Metallic includes three initial enterprise-grade offerings that can be up and running in just 15 minutes: 
·       Metallic™ Office 365 Backup & Recovery 
·       Metallic™ Endpoint Backup & Recovery 
·       Metallic™ Core Backup & Recovery (for VMs, Files, and SQL Databases) 
Metallic provides SaaS data protection that can reduce costs, decrease overhead and eliminate risk. Customers have full control of their environment, while minimizing downtime, maintenance, and time spent on software updates. Built on Commvault's industry leading, proven data protection technology, Metallic's portfolio of offerings helps mitigate overall IT and hybrid cloud administration challenges.  
Starting today, Metallic is available with monthly, annual, or 3-year plans through Commvault's ANZ partners and distributors including Dicker Data in Australia and NEXTGEN in New Zealand, and through Azure Marketplace in both countries.  
"We're pleased to be partnering with Commvault to launch their latest venture, Metallic, in the Australian market," said Vladimir Mitnovetski, Chief Operations Officer, Dicker Data. "Metallic brings the best of Commvault's technology to partners with a flexible and easily accessible SaaS-based offering—available for the first time in this market. We see a significant opportunity for Metallic ANZ as partners and their end-users will now have the unique autonomy to choose how they use Commvault's technology. Metallic's powerful yet simple user experience also makes the suite of products more appealing to a wider audience of partners." 
For more information about Metallic, please visit the Metallic website. 
About Metallic™ 
Metallic™, A Commvault venture, was established to bring next-generation software-as-a-service (SaaS) data protection to the market, delivering Commvault's powerful core technology simply through the cloud. Together with its partners, Metallic offers a growing portfolio of SaaS backup and recovery solutions to help today's companies keep their data protected, compliant and safe from deletion, corruption and attack. Metallic operates as a division of Commvault and can be found at http://www.metallic.io. 
About Commvault 
Commvault is a worldwide leader in delivering data readiness, enabling customers to intelligently manage data with solutions that store, protect, optimize and use data. Commvault software automates mind-numbing IT tasks and makes data work harder for customers— so they can gain invaluable insights for their businesses. Commvault solutions work across cloud and on-premises environments, leveraging the digital tools and procedures already in use. Commvault software, solutions and services are available from the company and through a global ecosystem of trusted partners. Commvault employs more than 2,300 highly-skilled individuals across markets worldwide, is publicly traded on NASDAQ (CVLT), and is headquartered in Tinton Falls, New Jersey in the United States. Visit Commvault.com or follow us at @Commvault.