iCAR ASIA LAUNCHES FIRST VIRTUAL EXPO IN INDONESIA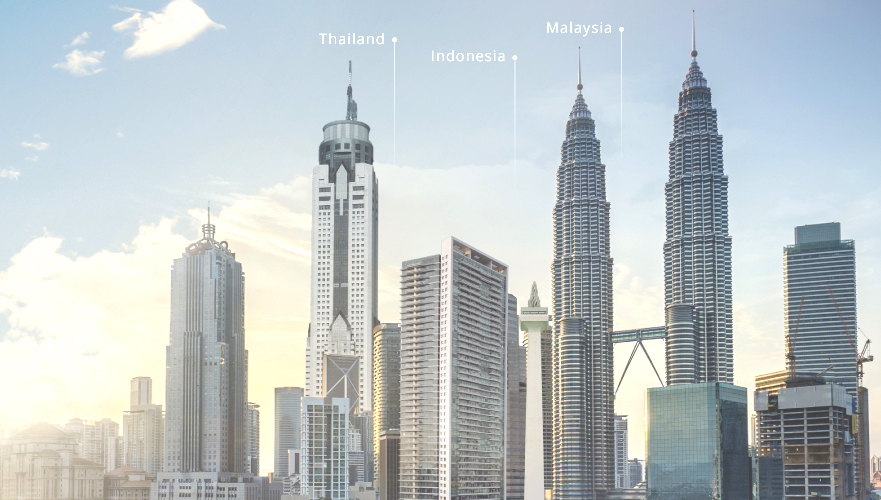 Mobil123.com, the Number 1 Automotive Portal in Indonesia, is to hold the first ever Mobil123 DRIVE Virtual Expo 2020 from July 25 – 2 August 2020.
Responding to the new normal the Mobil123 DRIVE Virtual Expo 2020 is an automotive event that uses virtual reality and a custom built format that will allow consumers to experience an automotive event from the comfort of their homes. This is a first in Indonesia and will feature 4 car brands – BMW, Honda, Mazda and MG – and be accompanied by V-Kool as a partner brand.
Car buyers already seem excited by the concept with thousands of consumers already pre-registering for the event on Mobil123.com. Utilising virtual reality, these users will login and move around the virtual hall visiting the car brands booths just like they would in an on-ground event. They will be able to virtually view the different car models through images, video content and written reviews. Consumers will be able to book test drives and even chat live to sales people from the exhibitors to find the right car and best deal from these top car brands. Just like a regular exhibition lucky draw prizes, prizes for booking test drives and prizes for making a car booking will be on offer from Mobil123.com and partners.
A complete promotional campaign has been launched to ensure the success of the event, that will run for 9 days, to allow consumers to visit the virtual online space at their own leisure and explore the cars and brands on offer. Special offers and promotions are being displayed in the virtual event hall for consumers to take advantage of.
It's a first in Indonesia for Mobil123, and more virtual events are planned in the future, where they will be linked together with traditional on-ground events for an even better car buying experience.
The Managing Director and CEO of iCar Asia Limited, Mr. Hamish Stone commented:
"Mobil123 DRIVE Virtual Expo 2020 is a very exciting first for us and continues our commitment to connect car sellers and buyers. In this new normal era, virtual exhibitions like this are another way for us to bridge the offline and online world. With great brands on board and an immersive virtual experience like a regular on-ground event we are excited to launch this in Indonesia and plan to take this concept into our other markets during 2020."
About iCar Asia Limited (www.icarasia.com)
Listed on the Australia Securities Exchange, iCar Asia (ASX: ICQ) owns and operates ASEAN's No.1 network of automotive portals. Headquartered in Kuala Lumpur, Malaysia, the company is focused on developing and operating leading automotive portals in Malaysia, Indonesia and Thailand. iCar Asia is continuously working to capitalise on its market-leading positions, with its online properties currently reaching approximately 12 million car buyers and sellers in the region every month.
iCar Asia Network of websites
Malaysia: Carlist.my

Malaysia: LiveLifeDrive.com

Malaysia: CarlistBid (bid.carlist.my)

Indonesia: Mobil123.com

Indonesia: Carmudi.co.id

Indonesia: Otospirit.com

Indonesia: Mobil123Bid (bid.mobil123.com)

Thailand: One2Car.com

Thailand: Autospinn.com

Thailand: Thaicar.com

Thailand: One2CarBid (bid.one2car.com)

Group: iCarData (icardata.icarasia.com)