New project to connect fire-ravaged farmers with the help they need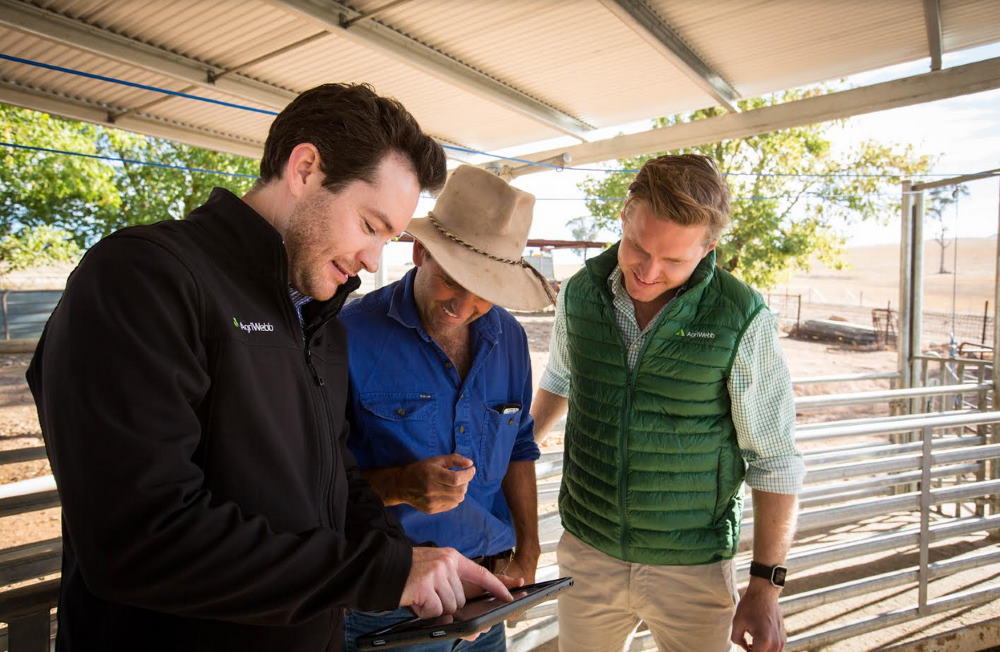 Farm management software company AgriWebb is launching The AgriWebb Community - Helping Hand Project so fire-affected farmers – whether they're AgriWebb users or not – can get the help they need.
"While Australians have been shocked by the scale of destruction caused by the current bushfires, the true horror awaits many farmers on their return home," says AgriWebb co-founder, John Fargher. "Buildings have been destroyed, crops lost, and livestock has perished. There are fears up to 100,000 livestock could be lost. The figures are almost too great to grasp."
In the face of this crisis, Fargher and the AgriWebb team were keen to contribute to the recovery. After receiving a number of offers from the AgriWebb community he realised AgriWebb was well placed to make a difference.
"We know there are people out there who want to lend a hand," Fargher says, "so we decided we could drive a community project to help connect these people with those who need help."
The AgriWebb Community - Helping Hand Project aims to connect farmers needing assistance with farmers willing to help. Farmers can register at https://www.agriwebb.com/helping-hand-project to assist other farmers, while those affected by bushfires can register for help – whether they need labour, agistment, feed or machinery.  – whether they need labour, agistment, feed or machinery.
"From there, our team will match up those who can help with those who need help," Fargher explains. "I hope the wider farming community gets on board. Nobody understands the needs of farmers like farmers. They have the equipment, supplies and know-how to make a difference, and quickly."
Fargher knows the personal impact all too well, having heard the stories firsthand from customers. "There are people who have lost everything," he says. His own family hasn't escaped unscathed, with his father-in-law's property hit by the Kangaroo Island fires.
Since 2014, AgriWebb has built a community of 3,500+ farmers. As of January 8, 167 AgriWebb users had farms under threat of fire, with some 409,000 livestock at risk and more than 200,000 hectares burned. Those numbers will only rise.
In addition to the Helping Hand Project, AgriWebb has previously helped a number of farmers suffering through drought find assistance via its AgriWebb Community Facebook Group, with AgriWebb Co-Founder and Chairman Justin Webb recently providing agistment of 220 livestock for a severely drought-affected customer in NSW, onto their family farm in VIC. 
AgriWebb is also helping users get the financial assistance they are entitled to and is building a measurement tool so farmers can calculate the loss in fence infrastructure for insurance claims. "The idea came from one of our customers on Kangaroo Island who lost every fence line on his farm and rang up to ask how we could help. We want to clear any hurdles farmers face in an already tough time. This simple tool will save our customer hours of time in calculating the losses" Fargher says.
For people who aren't farmers but still want to help, AgriWebb encourages a donation to Burrumbottock Hay Runners. "Before the fires even started, they were doing a great job delivering hay to get farmers through the drought," says Fargher. "Now, their work is more important than ever." 
Website https://www.agriwebb.com/helping-hand-project
About AgriWebb
AgriWebb is transforming global cattle and sheep production with farm management software that delivers profitability, provenance and sustainability across the supply chain. Focused on building software for livestock farmers, AgriWebb is Australia's market leader and is rapidly expanding across the globe in multiple markets including South Africa, New Zealand, the UK and Brazil. With 9 million animals being managed across 21 million hectares on the AgriWebb platform, including 13% of the national cattle and sheep stock, users have seen livestock production performance increases of 20% through the use of AgriWebb. https://www.agriwebb.com/