The Small Business Lessons No One Tells You About
Written by

Annette Densham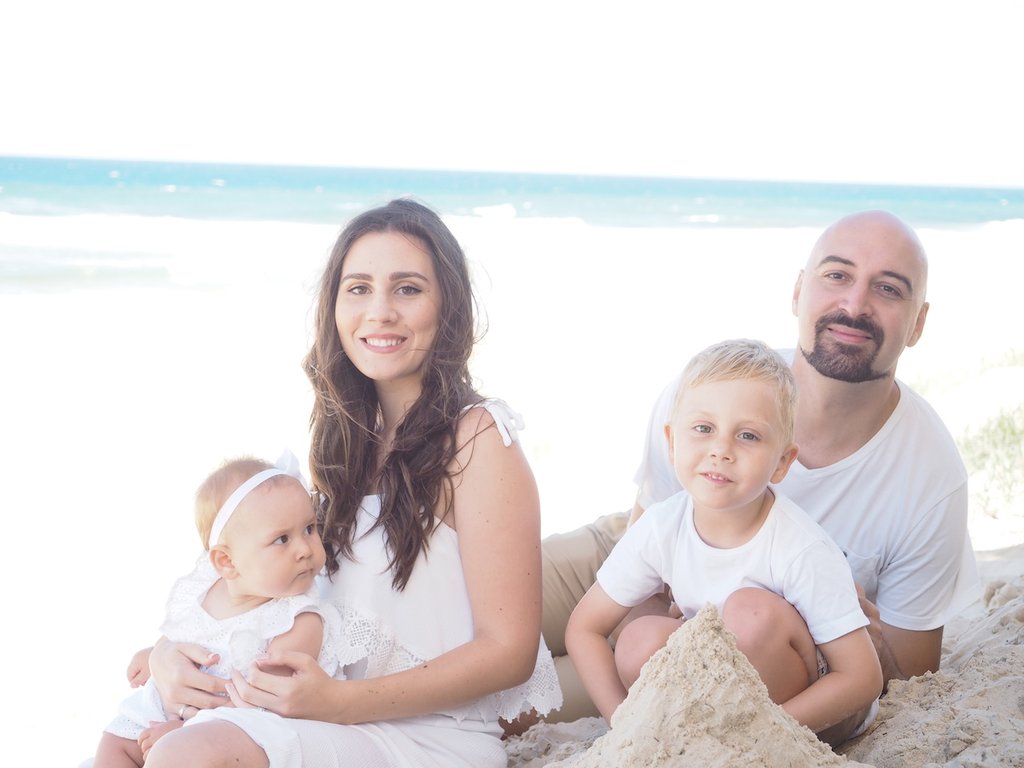 There's a lot written about the challenges facing small businesses and the intricacies of running the business. Things like cashflow, red tape, branding, work/life balance, budget, marketing and admin.
The real challenge is when leaving a corporate or professional role to step out into small business are the lessons learnt that no one talks or writes about … and must be learnt the hard way – through trial and error anf by making mistakes.
When Ermin and Mia Plakalo decided to start Breeze Body, a skincare business last year, they were filled with hope, dreams and goals. They could see where they wanted their brand to go. However, the reality of where they wanted to go and how they would get there was very different to what was in their heads. Over the last 12 months, their learning curve as business owners, as individuals and as a married couple in business, has been steep.
Ermin and Mia are both lawyers, both are passionate about law. They enjoyed their studies but soon realised a career in law would not give them the flexibility they wanted for where they are at in life now.  What they learnt achieving their degrees, they use in their skin care business every day. It has been useful having that background. Education teaches valuable lessons and skills.
Here's what they've have learnt:
Self confidence boost: Having to reach out to suppliers, communication with prospective and existing customers and pitch products to the media has given them a huge confidence boost.  They never did not believe they wouldn't make it happen, but with no experience with small business, there are always doubts. They had no idea how to do any of these things 12 months ago, but now it's second nature.
No safety net: University was a safe, structured environment; a course is laid out and if the work is done, graduation with a degree.  It's straight forward. Small business is ever changing. What works on day does not work the next. People do not return phone calls. People don't pay their bills. To pay their bill, they work harder. Business is about learning on the go. Being in business is about being pushed way out of the comfort zones. Having a plan, systems and processes and getting professional help makes things easier.
It's up to you: The buck stops with the business owner. If they make a mistake, it is on them. If they forget to order ingredients, there will be delays.  If they don't communicate with each other, there are misunderstandings and arguments. Just because they send an email or make a phone call, doesn't necessarily mean they will get a response; to make something happen means following up. The onus is on them. It is vital to always communicate and use tools to keep on track.
Overthinking: Having two people in business together with law degrees can lead to analysis paralysis. Lawyers are trained to be detailed oriented, critical thinkers. This can hinder business growth. When Ermin and Mia first stated out, they got stuck spending too much time analysing and researching, when they should have just been doing. Over thinking means there is too much thinking and not enough action. They were afraid of not doing things the 'right' way but learnt there is no 'right' way in small business – it is all about testing and measuring results, taking the next step, experimenting and then moving on.
Passion is important: There's tomes of information about having a 'why' and a 'purpose' in business and life in general. It helps to keep focused when things are not going well. Couple that with passion and it can make the darkest day bright. Passion makes a business personal.
Different styles of communication: If you received an email from them 12 months ago, you may have thought you were being sued. Their emails and social media messages were so formal; full of dear, yours sincerely, kind regards, no contractions and like reading War and Peace. There is a difference between being professional and too rigid.  They had to learn how to relax their written communication style. Given they work in the beauty arena, it was a bit of a shock initially to get a message on Instagram starting with 'Hey babe.'  They can now 'babe' it up with the best of them.
Nothing is simple: Setting up an email address? Creating a Facebook account? Updating your website? Sending out product pitches? They learnt nothing is black and white. When you are starting out on your own, with a limited budget, there are so many things you must do yourself because you can't afford to hire someone one. This means learning how to use new programs and tools from scratch. This can add weeks to a plan. Nothing happens overnight; patience, tenacity and persistence are three words every small business needs to embrace.