Solve HR growing pains with these simple steps
Written by

Damien Andreasen, ANZ country manager, HiBob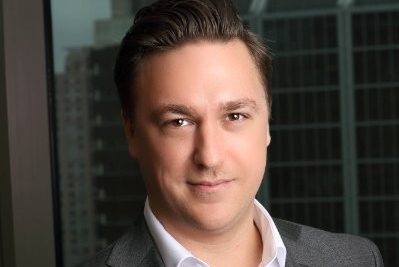 In today's ever-changing climate, businesses must be geared up and able to embrace change. This means being equipped with the right technology to ensure readiness for the challenges that lie ahead. 
During the pandemic, many business plans were derailed.  In particular, the HR function was forced to relook at and rethink its processes — from onboarding new employees to maintaining a healthy culture and encouraging learning and development. HR also has to be on top of and implement everyday tasks, such as sending out birthday or work anniversary messages. Although these may not seem time-consuming, these tasks add up and are important for recognition and morale. 
These are natural growing pains experienced by any business. However, overcoming these challenges can create a better and more productive HR experience. 
So, how do you decide on the right technology for your business? Here are some ways businesses can grow through their growing pains and come out on top:
Automate your processes 
It's often the little things that eat away at your time. Many HR processes can now be easily automated by technology so that you can focus on the things that matter. 
For example, the onboarding process for new joiners can often be repetitive and messy. You have to repeat the process for every new starter and face the risk of missing out on key information. This process can be automated by creating a customised new hire creation flow based on hire date. This way, HR teams can set up task lists to send out documents for signatures, request basic information, assign time-off policies and benefits, and begin the journey of onboarding for specific positions. 
From there, managers can simply set up an orientation program to provide an introduction to the team, assign an onboarding buddy, and share activities and expectations for the first day at work.  The IT department will also know what equipment to provide, what systems to grant access to, and when to do each of these tasks.  Training handbooks and policies can also be distributed in an onboarding guide so new starters understand more about the company before their first day. 
Similarly to onboarding, organisations can create task lists to ensure the completion of offboarding procedures. However, automation does not just end here — you can implement automation for other common HR requests such as time off and reporting processes, and even integrate these features with other programs.

Through automation, HR leaders can focus on what matters – their people – and place more time on strategies and culture.
Fostering the right culture 
Now that you've automated some time-consuming processes, you'll have more time to think strategically about building the culture you want to foster and maintain. With Australia's unemployment at its lowest in 48 years, companies must go above and beyond to foster a healthy company culture to ensure that employees maintain satisfaction and stay with the company for as long as possible.
With that said, maintaining great company culture is easier said than done, with many people adopting hybrid working models now, how do you ensure that employees are as engaged as before? Bringing people together still seems harder than ever. 
The answer is technology. Technology can help to bridge the gap between employees and connect with co-workers. According to a PWC report, 73% of respondents know of systems that would help them produce higher quality work. It is also reported that employee motivation to use technology comes from curiosity and the promise of better efficiency and teamwork. With the right technology,  companies can bring back a sense of familiarity and mirror the in-office employee experience. 
By creating a space for people to start discussions and connect new joiners with team members, employees will get to know their coworkers better and new joiners can meet the team without the often awkward conversation starters. 
Finding the right fit
Technology is a key driver of success. Good technology helps to enhance your current processes and will be able to withstand the changing tides of the current models of work. It serves as a solution to many of the challenges facing companies today. The question, however, is which option best fits your specific needs and goals?
Every company's needs are unique. Once you find the right technology fit for your business, you will be able to spend more time focusing on what matters and drive greater change at your workplace. 
By Damien Andreasen, ANZ country manager,
HiBob