Reejig announces $6 million funding to kick start global expansion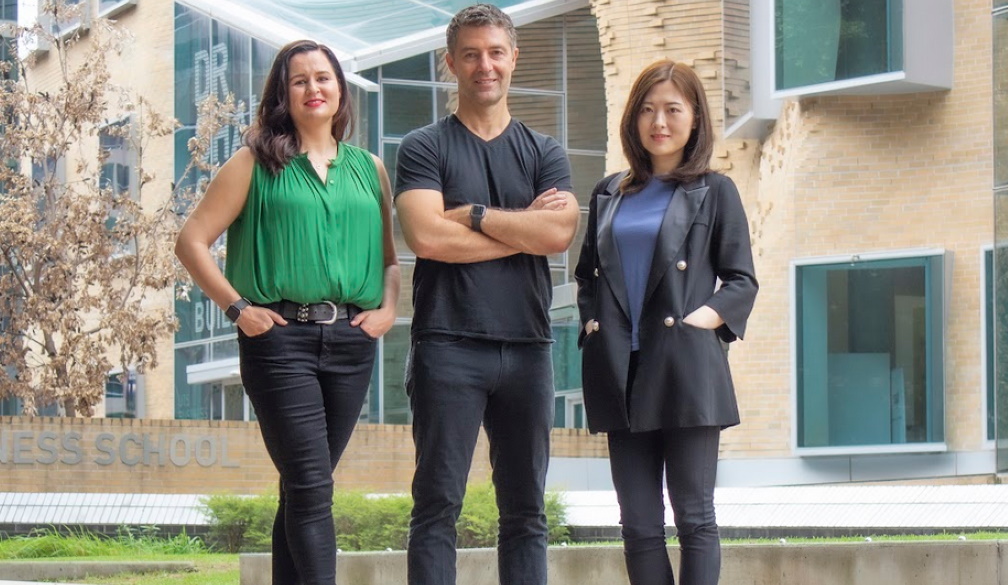 Reejig, the workforce intelligence platform that uses audited ethical AI to allow enterprise businesses to make smart and informed decisions around talent, announces its $6 million Series A capital raise.
Investment firm Skip Capital, headed by Kim Jackson and her husband Atlassian co-founder Scott Farquhar, led the round with participation from Airtree Ventures; Didier Elzinga and Greta Bradman; and existing Reejig investor Right Click Capital. The funding comes following its initial seed funding of $2.2 million in 2020.
Launched in 2019 by founders Siobhan Savage, Mike Reed and Dr Shujia Zhang, the Reejig platform tackles some of the biggest HR challenges around hiring, retaining and reskilling staff – with a vision of driving zero wasted potential in people and businesses. The platform uses AI to provide organisations with complete visibility of the skills within their workforce and the marketplace by aggregating data from existing enterprise HR systems (ATS, HR and LMS) and publicly available sources. It enables organisations to make data-driven decisions about how they build resilient and market-leading workforces, from connecting them with top talent to creating meaningful career pathways, managing retention and creating workforce agility.
Reejig works with many of Australia and New Zealand's largest and most complex organisations including Woolworths, KPMG, Transport for NSW, John Holland, MYOB and UTS – and is currently broadening its client base in the U.S. and other global markets.
Siobhan Savage, CEO and co-founder of Reejig said of the announcement, "At Reejig, we believe everyone should be given the opportunity to reach their full potential at work and that organisations should be held accountable for not wasting this potential. It's no longer acceptable for organisations to be letting pockets of people go, while simultaneously hiring hundreds in other areas of their business. It all comes down to knowing your people's skills and potential, and Reejig provides these organisations with the intelligence to find, move and upskill their people at scale. We've achieved a lot in the past two years, and are proud to be working with our clients and funding partners towards a world with zero wasted potential."
In a market where everyone is talking about ethical talent AI, Reejig has built the world's first independently audited ethical AI working in partnership with Professor Fang Chen and University Technology Sydney.
Skip Capital founder, Kim Jackson said, "The need for effective workforce management has never been more important. Without any visibility on employees' skills and abilities, it's incredibly hard for leaders to get the full potential out of their teams and employees also end up feeling overlooked, instead of empowered. Reejig is at the forefront of workforce intelligence, using machine learning to enable better decisions for internal movement and hiring. Siobhan, Mike and Shujia are an incredibly impressive founding team with deep domain knowledge, having worked in this space for over 15-years. We are thrilled to be partnering with them as they expand globally."
Elicia McDonald, AirTree Partner, said AirTree was proud to be backing Reejig in solving some of the biggest problems currently being faced by workforces, "In a fierce talent landscape where businesses are warring to attract, retain and develop high performers, Reejig fundamentally drives business resilience and workforce agility in large scale organisations – helping these businesses upskill, reskill and mobilise their people at scale in response to rapidly changing business and market demands."
In the past three months, Reejig's team has tripled in size, quadrupled its number of clients, and has been pulled to the US with top global brands. This funding will bolster its continued success in expanding into new markets and support the rapid growth of the business.
About Reejig:
Reejig is a workforce intelligence platform that provides an unparalleled understanding of your people's skills, potential, passions and experiences, creating a powerful central nervous system for all your talent decisions. Founded in 2019, it works with the largest and most complex organisations around the world on their mission towards zero wasted potential.
Reejig integrates with your existing tech stack, aggregating your people data and enriching it with public data to create live and dynamic skills profiles for all. With over 400 million career paths mapped, Reejig understands how skills relate to jobs, people and courses, giving you 100% visibility over all the skills a person has – everything from their current skills and competence level, to predicting skill adjacencies and where their skills gaps lie.
Reejig's independently audited, Ethical Talent AI uses this skills intelligence to help your teams instantly fill roles, track retention risks, mobilise talent to opportunities, pivot talent for reskilling and much more.
Learn more by visiting reejig.com, or follow us on LinkedIn, Twitter and YouTube.

About the Founders:
Siobhan Savage, Chief Executive Officer and Co-founder
Siobhan is an award-winning workforce strategist obsessed with developing inclusive workforce intelligence and designing meaningful careers at scale. For almost two decades, Siobhan worked across the UK, Ireland, Middle East, South East Asia, China, Australia and New Zealand, delivering the workforce behind some of Australia's largest projects including the Melbourne Metro, Roy Hill, W2B and Sydney Metro.
Mike Reed, Chief Technology Officer and Co-founder
Mike is a highly accomplished technology leader with almost 30 years' global experience in software engineering, cyber security and privacy combined with commercial operations and corporate strategy for market-leading organisations across diverse industries. He has published and presented internationally on data security and the intersection between people, policy and technology in security architecture.
Dr Shujia Zhang, Chief Data Scientist and Co-founder
With a PhD in machine learning, Shujia is an industry-recognised data scientist. She has more than 10 years' experience delivering complex projects in machine learning, data mining, deep artificial neural networks and graph modelling. Her mission is to help organisations harness the power of ethical and humane technology to find and move talent, accelerate progress in gender balance and shape the workforces of the future.