Effi announces new partnership with business loan comparison site ebroker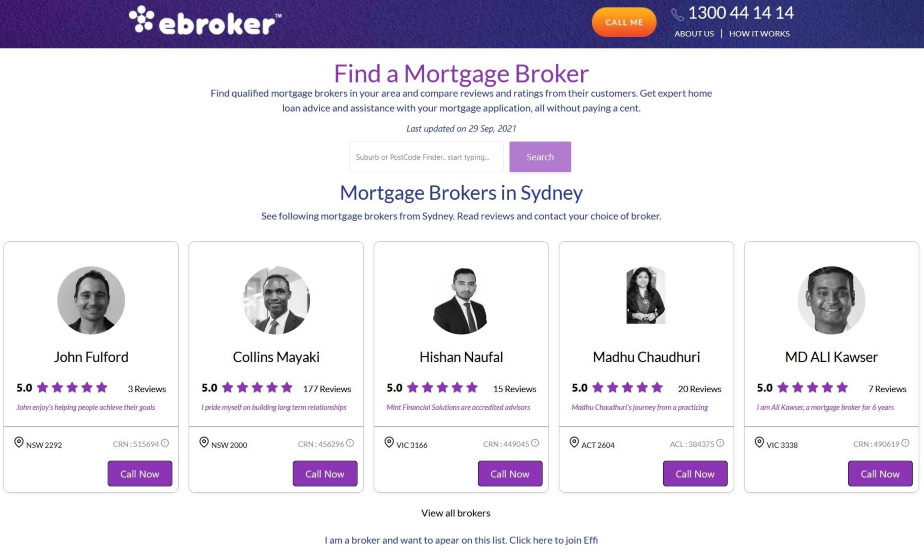 The mutually beneficial partnership will allow ebroker to connect with more Australian brokers, and Effi to connect with consumers looking for home loans
Mortgage broking platform Effi has announced a partnership with business loan comparison site ebroker.com.au, enabling its brokers to connect with more customers throughout Australia. 
ebroker is an online business finance broker founded in 2015 that specialises in providing lending services to small businesses that have been affected, limited and disadvantaged by the lack of funding opportunities. With the growth of non-bank business lenders, ebroker is a leader in the emerging field of Online Business Finance Brokers, designed to aggregate small business lenders into a platform that makes the difficult task of acquiring the right business loan simple, fast, free and unbiased, using AI.
The mutually beneficial partnership between Effi and ebroker will allow ebroker to connect website visitors and customers looking for a home loan with a mortgage broker through Effi's unique marketplace solution. It comes as Effi strives towards addressing common issues plaguing the mortgage broking process, a commonality that ebroker is also striving towards eliminating. The partnership will also allow mortgage brokers using Effi to send Business Loan, Asset Finance and Equipment Finance leads to ebroker and earn commission on the settlement. ebroker's platform shows full tracking from lead creation to the settlement and operates a lifetime client ownership system for brokers referred clients.
Mandeep Sodhi, CEO of Effi, said ebroker recognised the benefits of partnering with the broking platform because of how unique Effi's AI-powered technology is to Australian brokers.
"We're delighted to announce our new partnership with ebroker.com.au, the leading business loan comparison sites in Australia," said Sodhi. 
"The partnership will give ebroker access to our partner brokers on the platform while Effi will be connected with Australians looking for a home loan on ebroker websites.
"We're continuing to identify strategic partnerships such as these to hopefully create a more seamless servicing industry for mortgage brokers across Australia." 
ebroker CEO Simon Isaacs, says the platform is excited about the mutually beneficial partnership coming to fruition. 
"We are excited to be working with Effi, a company offering mortgage brokers a tech solution that enables them to be more efficient and provide a better service to their clients. The partnership enables us to provide our existing and new clients with the additional opportunity to connect with brokers for home loans. It is something we have been searching for however until now unable to find the right partner," he said. 
This affiliation comes shortly after the partnership between Effi and Finty, which allows brokers to build a brand profile on the Finty website and position themselves as trusted brokers in front of thousands of Australians. The partnership also allows consumers to use the Finty platform to book appointments with brokers through Effi's Calendar Sync using a verified phone number, as well as an Instant Call feature, that allows borrowers to speak to their selected broker instantly from the Finty website. 

"We've built this unique marketplace solution that can be white-labelled by comparison websites and high traffic websites that want to show mortgage brokers without having to go through the hassle of building the whole infrastructure and onboard each individual broker," said Sodhi.
"Effi solves this through its marketplace solution that's easily deployable and configurable."