8 Ways To Combat Ageism In The Workplace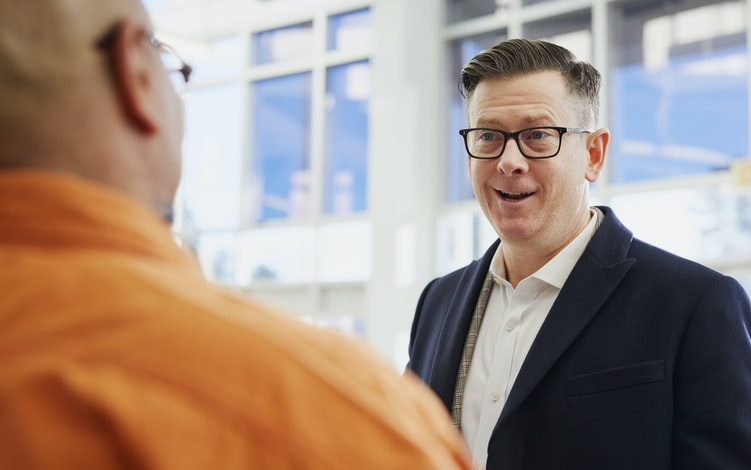 No one likes to think their workplace might be harbouring discriminatory practices or attitudes. But while discrimination based on things such as race or religion has been largely eliminated through legislation, ageism is apparently still alive and well in many Australian businesses.
Ensuring that your business is ageism-free can help you to attract and retain good employees, improve staff morale and enhance your reputation as an employer. This guide highlights some of the signs to look out for and offers 8 tips to combating ageism in your workplace.


What is ageism?
Ageism is discriminating against an individual or group on the basis of their age. And with a rapidly ageing population causing more mature aged workers to stay on or return to the workforce, it's a problem that needs to be addressed with some urgency.
An Australian Seniors survey of 1,000 baby boomers found that 30% are experiencing age discrimination in the workplace and 47% feel they have been turned down for a job because of their age.
Ageism can be direct, such as deliberately treating someone less favourably because of their age or it can be indirect, as in a company policy that applies to everyone but actually disadvantages those of a certain age.
The irony of ageism is that it is quite unfounded, because mature age workers typically perform better than younger people. They are more conscientious about their jobs, have lower absenteeism and higher retention rates and thanks to a lifetime of experience, they display better social and management skills.


Costs of ageism to businesses
With an ageing population and fewer young job applicants, employers who allow ageism to exist in their business are missing out on hiring a growing portion of the workforce.
They are also missing the opportunity to tap into the mature age market's extensive pool of knowledge and experience.
And if that's not enough, they could also be opening their business to the possibility of a costly workplace discrimination claim in the future.
Employers have a legal responsibility to ensure that their workplaces are discrimination-free and the Age Discrimination Act (ADA) is a federal law that applies to every Australian business.
Along with discrimination based on race, sex and disability, the law protects people from discrimination on the basis of age and requires employers to take all reasonable steps to prevent it (known as 'vicarious liability').


How to identify ageism
Ageism can occur in decisions about who gets interviewed for a job and who gets hired, the terms and conditions of the job, who receives training and who is chosen for transfer, promotion, retrenchment or dismissal.
Common signs of age discrimination in the workplace can include:
Training being offered to younger rather than older workers

Non-challenging, tedious tasks being allocated to older workers

Older workers not being entitled to time off for family commitments because they don't have young children

Older workers being overlooked for raises and promotions.


8 ways to combat ageism
If you suspect age discrimination is occurring or want to ensure it stays out of your workplace, here are 8 best practice tips that relate to all forms of potential discrimination.
Induction – explain your non-discriminatory policies and procedures to all new employees, provide them with a mentor or role model for the first few weeks, and ensure they know where to go for help or with a complaint.
Appraisal - ensure employees understand the
appraisal system, be specific in your performance assessments, and provide positive feedback about what the employee does well.
Promotion - give all employees the opportunity to apply for promotions, ensure procedures are fair, and provide constructive counseling to unsuccessful applicants.
Training – offer further training to every employee who wants it and avoid training after hours and on weekends or provide child care to those employees with young children.
Policies – review your organisation's policies and procedures to identify and remove any outdated discriminatory attitudes.
Behaviour – observe employee behaviour to ensure you have a positive work environment. Look for any cliques that might have formed and train your managers to recognise and deal with instances of discrimination or harassment.
Grievance – make sure you have appropriate grievance procedures in place, ensure policies are accessible to all staff. provide them with education, information, and support, and review procedures regularly.
Mentorship – introduce mentorship programs to help employees develop empathy and to reduce unconscious bias.
Eliminating age discrimination in the workplace is a win-win for all employers. Why? Because minimising complaints and disruptions related to discrimination;
Promotes a more harmonious and cohesive workplace

Adds to your bottom line through increased productivity

Enhances your reputation in the business community

Helps you attract and retain better employees and

Creates a healthier company culture.
Clearly, it's good business practice. And with mature age worker numbers rising every year, combating ageism in the workplace may soon be not only good for business but essential for business survival.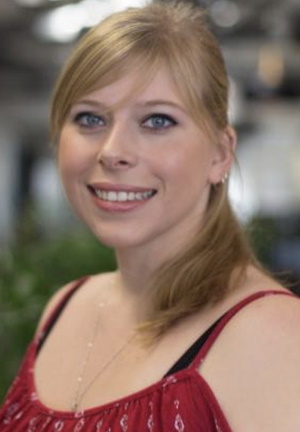 Jacqui Coombe is a blogger, marketer, wife, and now mum to a beautiful 1-year-old daughter, Lily, and cavoodle puppy, Max. Finding the right work/life balance is always a juggle, but Jacqui loves being able to combine her learnings and insights of parenting with her passion for blogging.